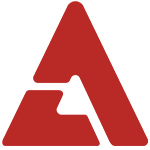 On MBC Section TV, 2AM's Jo Kwon revealed in an interview what Brown Eyed Girls' Ga-In is to him.
On the episode that aired on the 6th, the interviewer visited 2AM on the set of a photoshoot for their Maeil coffee endorsement. They asked Jo Kwon what Ga-In is to him an he said,
"An older sister I need."
Let's just say that the two will get nowhere in their relationship if he thinks of her as a sister. I don't know if Ga-In would like that. Also on the set,
Changmin's
sexy body was revealed. Before shooting, he did some push-ups to make his body extra muscular. I'm confused because Jo Kwon is known for publicly displaying affection for Ga-In, and now he's calling her a sister. Do you guys think he's over her or just hiding their real relationship?