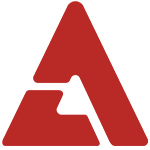 On the recent episode of We Got Married Season 2, the Adam Couple (2AM's Jo Kwon and Brown Eyed Girls' Ga-In) finally arrived at Bali for their wedding photoshoot. Much to their dismay, the weather was horrible that day with rain pouring down. Jo Kwon, Ga-In and the staff couldn't help but worry about the photoshoot plans. The photoshoot staff worriedly expressed:
"It shouldn't be raining since it's the dry season" "If it keeps raining like this, we won't be able to do the photoshoot"
Confused Jo Kwon shared:
"It's the mystery of the Adam Couple. We were very shocked since the weather was horrible once we arrived at Bali" "We felt sorry even though we hadn't done anything wrong"
Despite the disappointing weather, the Adam Couple still happily did a run-through of the wedding photoshoot.