Fresh after triumphing on Music Bank with a triple crown victory the other evening, the members of 2PM held a guerilla concert titled X-Concert with fans on the streets of Hongdae, Seoul today. Even though it's only been a few hours since the concert finished, fans have already started releasing heartfelt accounts about the event and its success. "The members kept thanking fans when they had the chance. Everyone kept saying they were grateful," one fan said. With Junsu on crutches and Wooyoung vocally injured, fans were touched by the entire group's willingness to perform despite their injuries. But what caught the attention of many fans was when Taecyeon suddenly began to shed tears and turned from the audience, overcome with emotions from the enthusiastic support of the crowd. The member confessed, "It's been so difficult lately, but I think our fans have helped us get here." http://www.youtube.com/watch?v=g0fBbxHYRWk "He was trying to hold his breath and his body was shaking like a child," one attendee recounted afterwards. Considering the fact that Taecyeon never cries (publicly, anyway), fans were shocked by this involuntary display of emotion. Junho took over MC duties for a bit as Nichkhun and Chansung comforted their fellow member. [gallery] Although the tears from Taec of all people were unexpected for many, lots of fans were also touched by his release of emotions. "I'm glad that he's letting something out finally after holding it in from the public for so long," one netizen said. "He looks exhausted these days so it's good that he's keeping his bad feelings and keeping his good spirits intact." After the concert, members Nichkhun and Junsu expressed their gratitude on Twitter:
Jun2daKAY: ?? ??? ??? ?? ?????.. ??? ?? ????.. ?? ??? ?? ???? ??? ?? ???? ?? ????.. ????? 2PM? ????? ???? ??? ? ??? ????.. ?????.. Translation: The guerilla concert was so impressive today.. My heart is choked up.. Thank you so much for sticking with us and continuing to believe in us.. I'll run harder so that people who call themselves 2PM fans will not be ashamed.. I love you all.. Khunnie0624: We were all so touched by all hottests today... Thank you so much for all the support! Like I said.. We're living coz we have you. We love U
Speaking of Twitter, international fans further showed their support through tweets, even making the Trending Topics list in a matter of minutes today: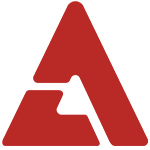 (And look,
BONAMANA
is still trending...) Needless to say, the remaining members of 2PM have been widely antagonized in the wake of Jay Park's departure from the group, especially Taecyeon & Wooyoung. Considering the fact that a large number of fans turned their backs on the six young men back in February, it's heartwarming to see that many are still standing by their sides.