A fan letter for 2PM's Taecyeon is receiving an enormously high amount of attention. You might wondering why - how bad could a mere fan letter possibly be, right? After all, fan letters are nothing but a bunch of written messages about how much someone adores an object of his/her affections... Well, think again. This particular fan letter was not written in the typical ink we use on a day-to-day basis. In fact, this special "ink" cannot be used every day, but only a few times every cycle of 28 days. Still clueless? It was written with the fangirl's own blood. But not a regular blood you get from a paper cut - this was blood from her period with a sprinkle of pubic hair.
I dedicate to Taecyeon my period blood letter Ok Taecyeon, You cannot live without me Sprinkled with a few strands of my pubes
Of course, Korean netizens never believe anything, so after this picture was posted on the web, it received a rush of comments all saying it was fake. I'm guessing that this insane little girl got offended, so she posted a picture of her bloody pad afterwards to prove her writing was truly "genuine."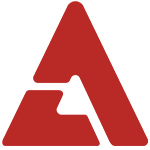 Click here for uncensored photo After the post, the enraged/disturbed netizens hunted down her minihompy and began to attack her with hateful comments. The fangirl quickly posted:
"I am sorry. I apologize for bothering Taecyeon as well as his fans. I didn't know it would get this big. I am not a SahSaeng fan, but just an obsessive girl."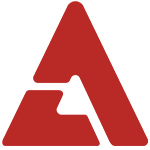 Her minihompy is still being flooded with haters even after the apology, and the fangirl has now threatened to file a lawsuit against them. After the admirable work that Hottests have done in devotion to 2PM, it must be frustrating for many members of the 2PM fanbase to see something extreme like this taint, so to speak, their name. How bloody disgusting... Poor Taecyeon - first an eyebrow-raising comparison to designer
Andre Kim
and now this... today just isn't his day!