Concerts / Events
Cube Entertainment artists reflect on their first "United Cube" family concert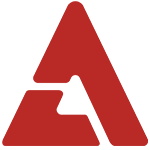 After successfully concluding their first-ever 'United Cube' concert 'Fantasy Land', the artists of Cube Entertainment - B2ST, G.NA, and 4minute - had much to say about their experiences and reflections. "Even though this concert is only a small start, it is a giant first step so we will perform happily," said B2ST's Doojoon. "Although the beginning is weak, the finish will be amazing," he added. Kikwang was hosting SBS's Inkigayo and did not attend the press conference. For the girls of 4minute, who haven't held a single concert since their debut in 2009, the 'United Cube' concert was a particularly special moment. "After building experience with this collaboration concert, we'd like to show off our improved skills through our own solo concert," revealed 4minute's HyunA. "Our concert's strong point was that we had separate teams that each showed their own unique performance," commented 4minute's Jihyun. "We'd like to go perform at places that our fans want us to be at, such as Germany."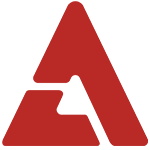 Although holding a family concert had its benefits, B2ST's Yoseob also revealed several downsides. "Unlike at our solo concert, it was hard trying to match schedules with 4minute and G.NA," he said. G.NA, the concert's only solo artist, said that she felt pleased to take part in the show. "I'm just happy to be performing with 4minute and B2ST," she said. "Everyone worked hard to be here. We'll work even harder for our fans who've loved us so much." The concert drew an estimated 8,500 people and also guest starred Huh Gak, A Pink, and Mario. After packing up in Seoul, the concert will travel to Tokyo's Budokan arena on August 25th; the tour was also scheduled to hit up London's Wimbledon Arena on November 19th, however, due to the recent riots, Cube expressed that they were closely monitoring the situation before finalizing any details. But foreign K-Pop fans can look forward to other possible Cube concerts outside of London. "We had concert planning representatives from Paraguay, Russia, and Finland at the Seoul concert," revealed a Cube representative. "We anticipate good news from them when they return home." [gallery] Source: Newsis via Nate
Get the best of AKP in your inbox
DON'T MISS
Comments
There are 0 comments
Login With...