Music Releases
Tiger JK's MV for "Doo Doo Doo Wop Ba Ba Lu" to be released with Yoon Mi Rae making a cameo appearance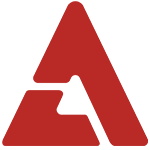 On July 23rd, Drunken Tiger (Tiger JK) is to release the full version of his highly anticipated new music, "Doo Doo Doo Wop Ba Ba Lu" from his 8th album, "Feel gHood Muzik: The 8th Wonder". Along with this, the song's remix version, "Doo Doo Ru Wa Ba Ru" will be played on cable channel OnStyle, "Challenge, Supermodel Korea2". The recently released teaser for the music video, which showed never before seen sensual radical and images of Tiger JK has garnered much interest and curiosity. Drunken Tiger once again worked with director Jo Poong Yun, also known as the maestro of CF world in the making of "Doo Doo Doo Wa Ba Ba Lu". Director Jo Poong Yun has produced Drunken Tiger's music videos for both "Monster", "Isolated Ones, Left Foot Forward" and is most familiar with Drunken Tiger's charms; he has brought all of Drunken Tiger's best qualities to the surface and put them together for the "Doo Doo Wa Ba Ba Lu" music video. Another interesting aspect of the music video is that his wife, Yoon Mi Rae (Tasha) will be starring as a cameo. The last time Yoon Mi Rae had been a cameo in Drunken Tiger's music video was 7 years ago for the song, "Convenient Store". Now the dynamic hip hop couple is acting together once again showcasing their hidden talent in acting and acknowledging their majestic stance in the hip hop community. Rumor says that Tiger JK's acting skills and powerful performance kept the staff and the director in constant awe. In addition to the releasing of the music video, the remix version of the song called, "Doo Doo Ru Wa Ba Ru", is being released on the 27th as well. "Doo Doo Ru Wa Ba Ru" is an English version altering the original fun ambiance to a more club-like, contemporary version. The original Korean version of the song features Yoon Mi Rae, and Bizzy while the remix version features Roscoe Umali, Styliztik Jones, and Yoon Mi Rae. Meanwhile, you can watch Tiger JK's blunt, and yet comical personality as a judge for the panel and his new music video on cable channel OnStyle, "Challenge, Supermodel Korea2". [gallery columns=4] Photos courtesy of Jungle Entertainment.
Get the best of AKP in your inbox
DON'T MISS
Comments
There are 0 comments
Login With...