Movies
Super Junior's Leeteuk clarifies what he meant by asking Suzy to lose weight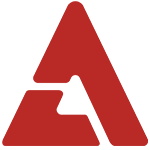 On May 31st, Super Junior's Leeteuk guested on SBS's "Strong Heart" and made an apology for a statement he made about miss A's Suzy some time ago. Suzy, who was also guesting on the show, began her story by explaining, "It hasn't even been a year yet since our debut, and I've been up on the chopping block so many times for my weight gain, acting, speech mistakes, falling, and even for my runny nose." When asked what she had the most trouble with, she replied, "Since I'm a girl, I have trouble dealing with weight-related controversies." At her reply, Leeteuk looked uncomfortably at the camera, leading Heechul to jump in and explain, "Leeteuk once talked about Suzy on his radio program (Kiss The Radio). While talking about miss A's comeback, he had told her to 'lose weight'."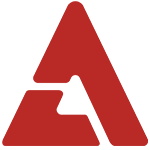 Heechul continued, "I live with Leeteuk and we randomly came across a 'chubby Suzy' article. He told me, 'She doesn't look like she gained weight at all,' and even mentioned that he would console her the next time he saw her. On the radio show, he had actually meant to say, 'Why are you losing weight, Suzy, you don't have to.' The guests on the radio show reacted too quickly before he got to complete his sentence." Leeteuk added, "I couldn't conclude myself at the time. About 3-4 days later, people began talkng about that. I didn't feel it was right to bring it up again so I told someone I know to send her my apologies." Suzy said, "I swell up naturally; maybe it's because I'm young. It differs day to day for me in that sometimes I'll look heavier or thinner depending on the time of day." Source + Photos: Newsen via Nate
Tags
Get the best of AKP in your inbox
DON'T MISS
Comments
There are 9 comments
Login With...