Music Releases
Untouchable releases new album and reveals MV for "To make a fuss"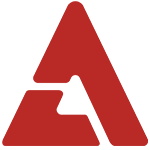 It's been three years since hip hop duo Untouchable released their full debut album and now they're back with their second full album, "Who's Hot." Untouchable is a group that's famous in the industry for selling their albums at cost, earning back only what was initially invested. All of their past five releases, including singles, ended up breaking even. Their agency, TS Entertainment, told Untouchable during the second album's production stages, "Do as you wish." The company guaranteed a minimum of $300,000 USD in production costs, demonstrating their deep trust in the skills and talents of the duo. In conjunction with the release of "Who's Hot," the MV for the title track '난리 브루스 / Make a Fuss' has also been released. Their album contains a variety of hip hop genres, with influences from the South, Eastern New York, rock hip hop, and Western hip hop from the 90's. However, To Make a Fuss is a bit different in that it's an exciting dance hip hop track. Check out the MV below. Thanks to everyone who sent this in and you can support them by purchasing their album.
Get the best of AKP in your inbox
DON'T MISS
Comments
There are 0 comments
Login With...