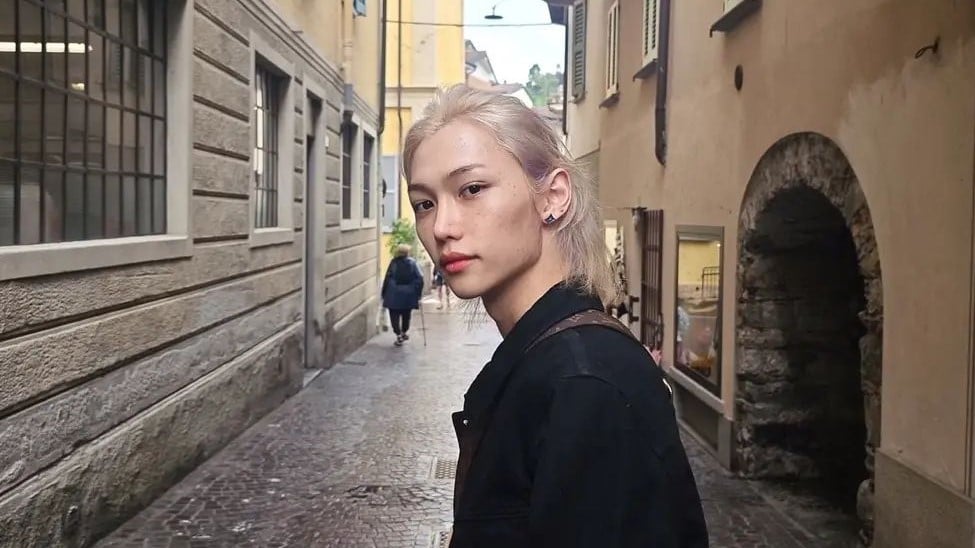 Stray Kids' Lee Felix recently embarked on an unforgettable Italian journey for Louis Vuitton's Cruise 2024 (LVCRUISE24) event, held in the exquisite setting of Isola Bella on Lake Maggiore. As he shared his experiences via social media, fans were privy to both the high-profile event and the picturesque allure of Italy.

Starting with his attendance at LV's grand showcase, Felix posted pictures of his meeting with the esteemed women's creative director of Louis Vuitton, Nicolas Ghesquiere. Amid the opulence of Palazzo Borromeo, where the event was held, Felix's compelling charisma seamlessly blended with the grandeur of the palace.

His social media updates then transitioned from the palace's regal splendour to the quaint charm of Italian towns. Felix was captured strolling along the rain-soaked cobblestone streets, his blonde hair arranged in a chic half-up-half-down bun, and sporting a Louis Vuitton cross-body bag adorned with golden accents.

The star continued his visual diary by sharing images of himself, be it admiring the sweeping sea views dressed in an oversized LV tee or savouring local ice cream against the backdrop of baroque structures, all the while donning a sleek black Louis Vuitton bucket hat.

Felix also endeared himself to his followers by sprinkling Italian phrases in his Instagram captions, such as "Ciao Italia" or "Bellissimo Italia". Although there was a slight grammatical misstep with "bellissimo" instead of "bellissima" for feminizing the adjective for Italy, the sentiment of his adoration for the country was clear.

Fans eagerly anticipate more Instagram updates from Felix's Italian adventure, particularly a new vlog. They spotted Felix holding his mini camera, which he typically uses for his "sunshine vlogs", sparking hope for a behind-the-scenes look at his Italian escapade.