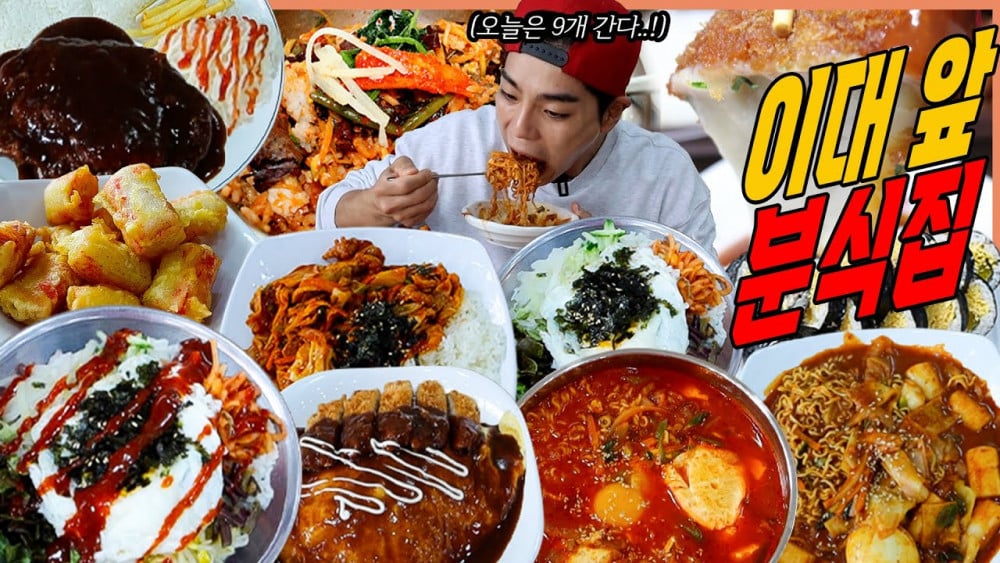 When top mukbangers can't stop raving about certain eateries, you know the food there must be something special! Famous for their love of diverse culinary delights, mukbangers are regarded as reliable sources for restaurant recommendations. So, if you ever find yourself wondering where to eat in Korea, look no further than a mukbanger's choice. Here, we've curated a list of seven eateries endorsed by mukbangers that are absolutely worth checking out.

1. Daerim Guksu: Nestled in Seongsu, this eatery is well-known for its substantial wait time, often stretching to an hour or more, serving as a testament to its popularity. Even famed mukbanger Tzuyang can't resist the appeal, often seen indulging in both hot and cold noodle soup, along with a variety of skewers. Indeed, this is a culinary hotspot that lives up to the hype!


2. Myungmul: Venturing to Jeju Island might require a bit of a journey, but if you're on the hunt for some exceptional fish stew, Pongja's recommendation is a must-visit spot. While its exterior might be unassuming, the flavors packed within are anything but. Dive into the fiery and sweet nuances of stewed fish paired with a piping hot bowl of rice, and you'll have a meal that not only satisfies your cravings but elevates your culinary adventure! So, make sure to bookmark this place for an unforgettable dining experience on Jeju Island.

3. Gowoo Seongsu: If you're a fan of dolsot (Korean stone bowl) dishes, then this restaurant is a veritable paradise. Mukbanger Heebab couldn't help but rave about their versatile menu! They offer a range of dolsot rice bowls topped with everything from eel and bulgogi to salmon and even luxurious abalone. For a true feast of Korean cuisine and a culinary experience to remember, make sure to visit this renowned eatery.


4. Gimbab Sarang: Sometimes you're just craving old comfort food, and what better comfort food is there than the classic snack foods of kimbap, tteokbokki, and ramen? Just look at mukbanger Sanghyuk chow down on all the bunshik goodies!

5. Joonghwa Gahjung:For those with a hearty appetite, Joonghwa Gahjung is an absolute must-visit. This Korean-Chinese fusion restaurant serves up an enormous 12-serving black bean noodle dish that has become somewhat of a sensation. Featured on Joon Park's 'WassupMan,' this establishment isn't for the faint-hearted but is sure to satisfy those with a penchant for generous portion sizes. So, if you're ready to take on a gastronomic challenge, this restaurant should certainly be on your list!


6. Ilme Ganjang Gyejang: The Korean marinated raw crabs from this eatery have been causing a stir on social media. Coated in a luscious sauce that is a perfect blend of sweet, spicy, and tangy, these crabs promise an exciting culinary adventure for anyone eager to try this traditional dish. Even the acclaimed mukbanger Tzuyang was so enthralled that she paid a visit not once, but twice! If you're keen on joining the viral trend, this is the spot to savor these famed marinated crabs.


7. Sum Jip: A restaurant that even HYBE founder Bang Shi Hyuk frequently goes too, this eatery has also caught the attention of mukbanger Pongja for its exceptional meat jeon. This delightful dish features thinly sliced meat dipped in a light egg batter and served with a savory soy sauce dip. Truly a gastronomic delight that you wouldn't want to miss out on, this place is a must-visit for lovers of traditional Korean cuisine.


For all you foodies out there don't miss out on any of these locations, you won't regret it!