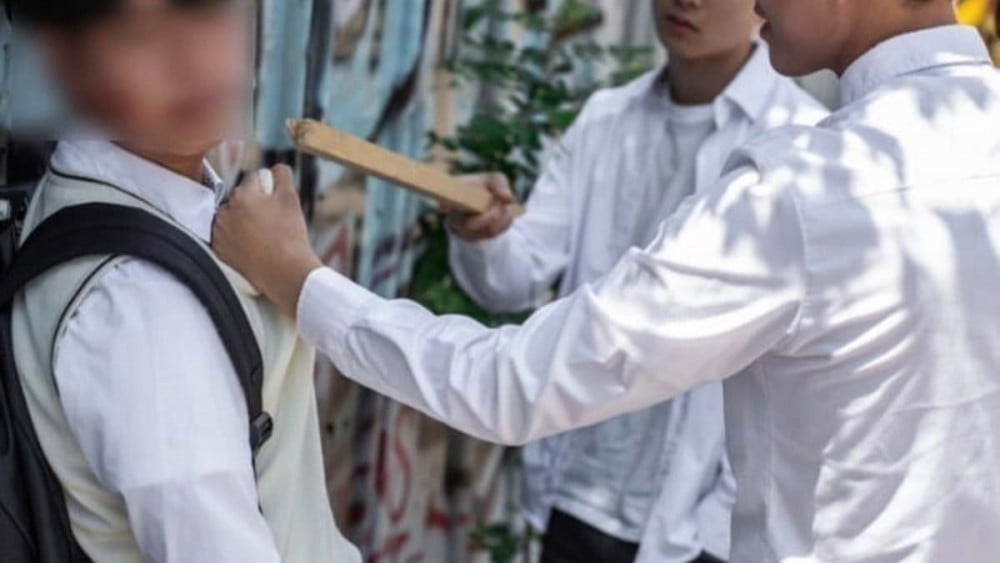 Korean schools will keep records of school bullying for 2 years after graduation.
According to the Ministry of Education on February 22nd, schools will be keeping records of category 8 school bullies for 2 years after graduation starting this school year on March 1st.

There are 9 categories of school bullying offenses, with 9 being the most serious offense which results in being expelled from school. Category 8 warrants a transfer to another school. The current principle is to keep the category 8 records for two years after graduation, but they can be deleted after an examination. The new policy will keep the record of category 8 offenders for 2 years after graduation without exception.

In middle school, category 8 is the most serious case of bullying because expulsion is not an option due to it being a compulsory education. Category 7 offense, which subjects a perpetrator to change his classroom, is currently deleted from the perpetrator's school record upon graduation but these records will also be kept for 2 years after graduation per the new policy. However, deletion of the record will be possible for category 7 offenders depending on the perpetrator's level of remorse and whether they have restored their relationship with the victim.

An official from the Ministry of Education commented, "Currently, there are cases where the record is deleted even if some data is missing, but the hearings will be stricter from now on."