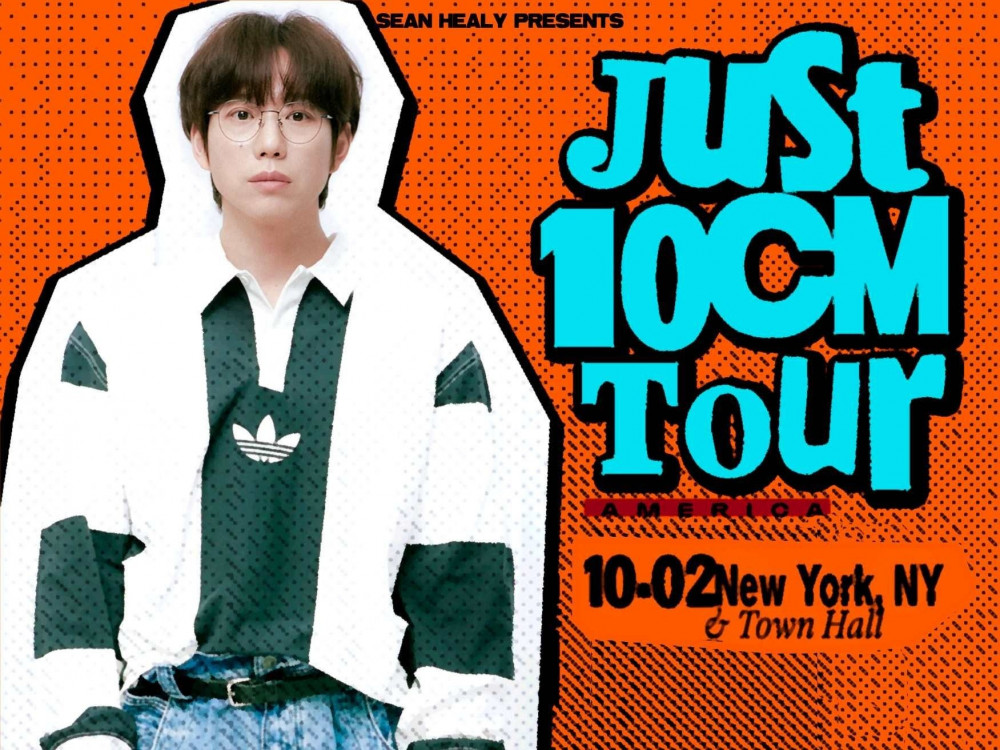 Earlier on September 22, the management of the popular Korean indie singer 10cm recently made the regrettable announcement of canceling their upcoming US tour entitled "Just 10cm Tour" and issued a heartfelt apology to their fans. Magic Strawberry Sound, the agency representing 10cm, revealed that the tour scheduled from October 2 to October 13 had to be canceled due to unforeseen circumstances within the company.
In a statement, the agency expressed deep gratitude to fans who had shown great interest in the US tour and acknowledged the disappointment this cancellation would bring to those eagerly anticipating the performances. The agency stated, "We sincerely apologize for the disappointment this cancellation may cause to everyone who had high expectations and patiently awaited our shows."
Following the initial announcement, some fans expressed frustration over the lack of details regarding the reasons behind the tour's cancellation. Responding to these concerns, the agency issued another apology, stating, "We deeply apologize for not providing a thorough explanation regarding the cancellation of the US tour, especially when it was so close to the scheduled dates."
Fans had previously raised concerns about 10cm's busy domestic and international performance schedules. The agency addressed these concerns, admitting that the US tour had been poorly timed, with inadequate consideration for the artists' health and undue eagerness to meet fan expectations.
The agency further explained that they had explored the possibility of rescheduling the tour in consultation with the promoters. However, due to commitments and preparations made several months in advance, altering the schedule proved unfeasible. Additionally, they revealed that recent feedback from US promoters regarding ticket sales had not been favorable, leading to the difficult decision to cancel the tour.
Later on September 30, the agency uploaded yet another apology, accompanied with an announcement regarding compensation for the inconvenience caused by the tour cancellation. In this statement, the agency said, "Due to the cancellation of the tour, we would like to reimburse you for the cancellation fees for your flight and accommodation." Which, while fans are still mostly disappointed, were grateful for.
Despite the unfortunate cancellation, 10cm is still scheduled to perform in Taiwan, Sydney, and Melbourne in November, offering fans in those locations an opportunity to enjoy his music.