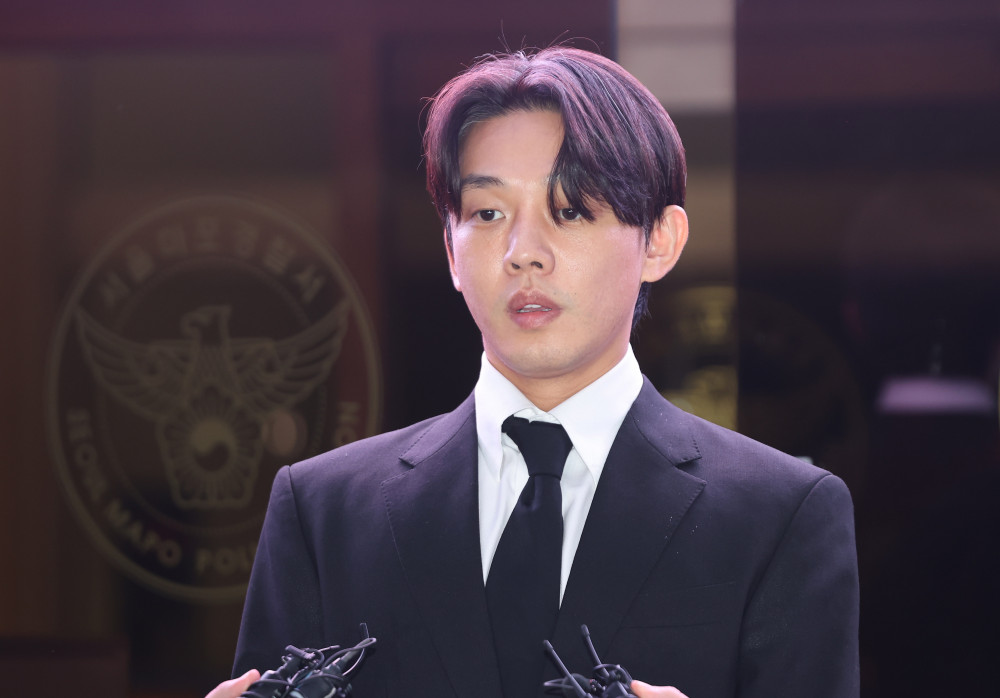 On September 18, prosecutors renewed their pursuit for the arrest of renowned actor Yoo Ah In (whose real name is Uhm Hong Sik, age 37). The actor is under investigation for allegations of habitual drug misuse.

This development emerged just four months after an initial arrest warrant, sought by the police in May, was dismissed by the court. This rejection sparked considerable curiosity over whether Yoo Ah In would be incarcerated this time.

On this day, the Special Crime Investigation Division of Seoul's Central District Prosecutors' Office sought an arrest warrant for Yoo Ah In. The charges involve the infringement of the Narcotics Control Act (habitual drug misuse), tampering with evidence, and absconding from the scene of the crime. A similar arrest warrant was sought for Yoo Ah In's associate, Choi (age 32).

A representative from the prosecution stated, "We suspect Yoo Ah In has persistently and illegally consumed medical narcotics through a practice colloquially known as 'hospital hopping.' The actor is believed to have procured narcotic sleeping pills unlawfully under another individual's name and traveled overseas with Mr. Choi and others to abuse narcotics."

They also reprimanded his alleged actions, "These are grave offenses that obstruct the judicial process, such as sharing investigation details with accomplices in real-time, destruction of evidence, aiding accomplices to escape abroad, and intimidating or forcing to alter testimonies."

According to the prosecuting authorities, Yoo Ah In allegedly procured and used medical narcotics habitually, including propofol. These narcotics are claimed to total approximately 500 million KRW (around 378,000 USD), purportedly acquired from medical establishments in Seoul for supposed cosmetic anesthesia purposes since 2020.

During multiple instances, the actor also reportedly procured and used approximately 1,000 sleeping pills, named under another individual. Yoo Ah In is also under scrutiny for allegedly consuming narcotics overseas, including cocaine and marijuana, in the United States with Mr. Choi and three other individuals in January.

During the initial investigatory phase conducted by the police, the court rejected an arrest warrant for Yoo Ah In on May 24, citing potential issues with evidence interference or evasion. On June 9, following the court's dismissal, the prosecution assumed control of the ongoing investigation of Yoo Ah In, who remained undetained.

After three months of an expanded inquiry, the prosecutors added charges against him — particularly for allegedly instructing an associate to eliminate evidence and for forcing his companions to consume marijuana while in the United States.

The prosecution also affirmed that Choi had attempted to assist Yoo Ah In in concealing their alleged unlawful activities by intimidating accomplices to either flee the country or modify their declarations.

Yoo Ah In's drug-related accusations were initially exposed when the Korea Food and Drug Administration identified his real name, Uhm Hong Sik, within the Narcotics Integrated Management System. The actor was confirmed to have used propofol repeatedly by frequenting various medical institutions, prompting the authorities to launch a formal police investigation.