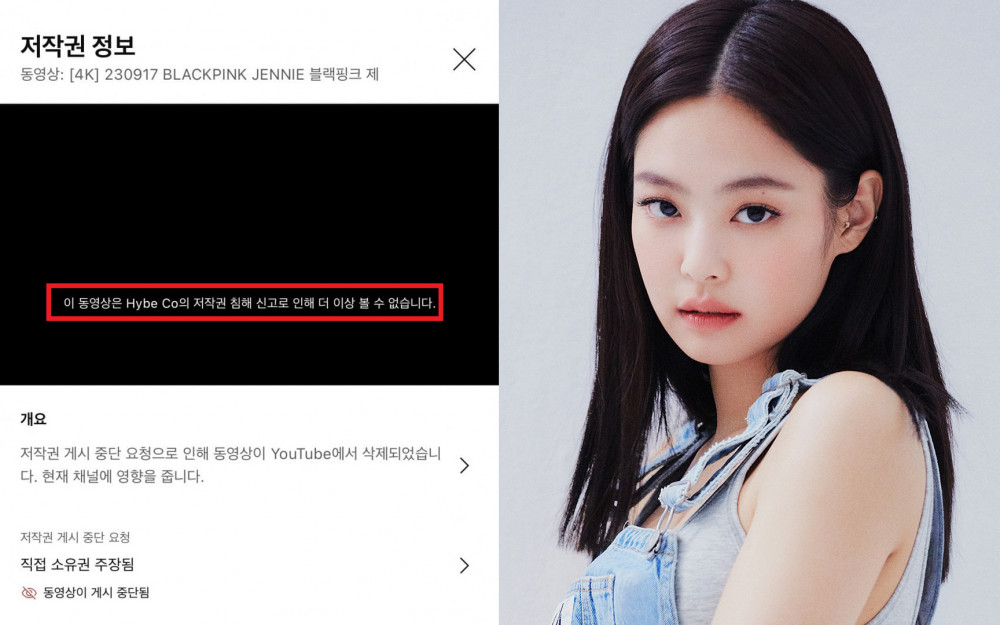 In the wake of uncertainty surrounding BLACKPINK's contract renewal with YG Entertainment, conjecture and gossip have been swirling about Jennie's future plans.

Rumors have circulated that Jennie might establish her own solo agency, while others have speculated about her signing with HYBE Labels. Fueling this speculation, a netizen initiated an online community post on September 28, asserting, "It appears that Jennie is going to HYBE." The basis for this presumption was the removal of Jennie's livestream video from YouTube with a copyright claim.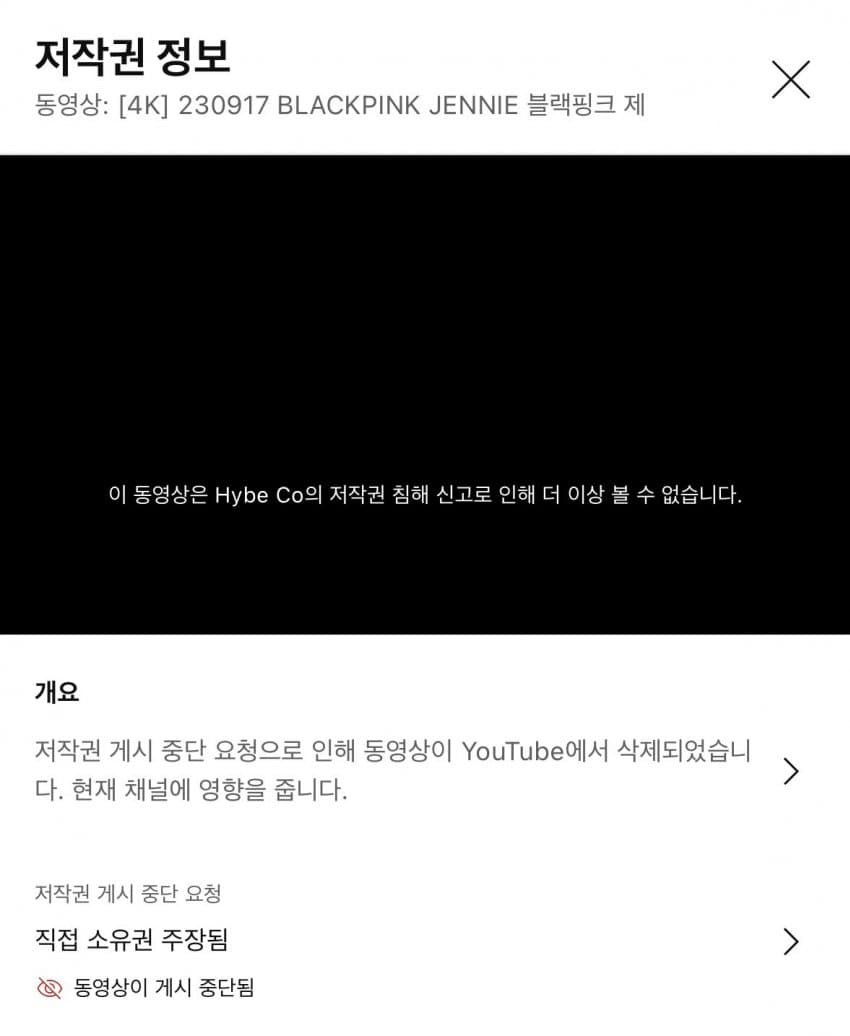 The video was taken down because of a copyright infringement issue. A notification from YouTube stated that the content had been removed as it violated HYBE's copyright.

However, this theory was swiftly disproved when numerous netizens clarified that the video's copyright belongs to HYBE because the video content was taken from a Weverse Live stream, a platform owned by HYBE Corporation.
Korean netizens commented, "Hul," "Wait that's not it," "It's because Weverse has the rights," "It's because she streamed through Weverse Live," "A Lisa live stream video was also taken down before due to copyright belonging to Hybe," "This surprised me but false alarm," and "I was surprised."