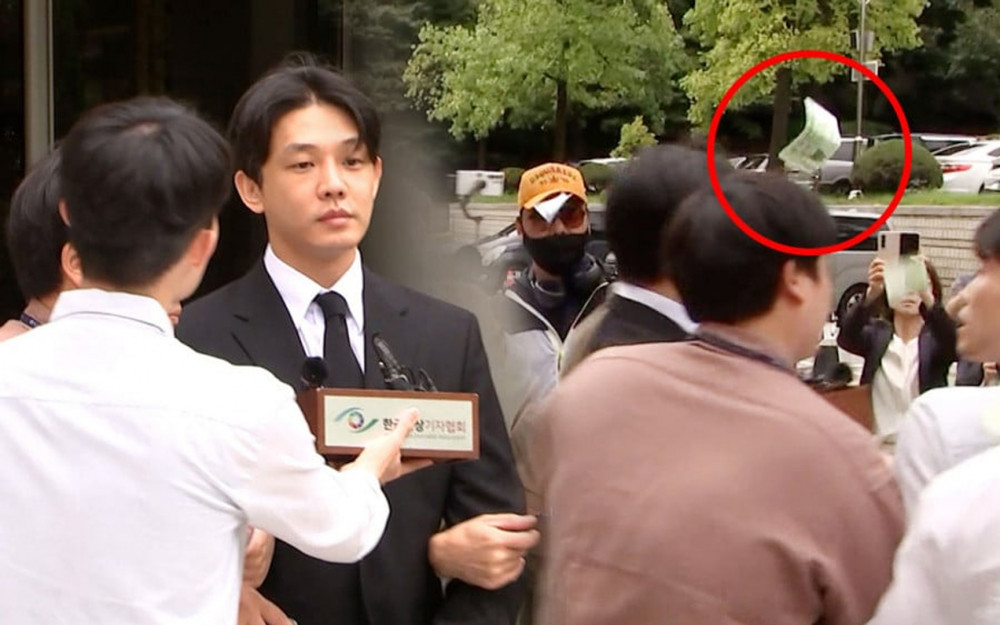 Actor Yoo Ah In, who stands accused of habitual drug use, has successfully evaded a second attempt at his arrest.
Seoul Central District Court Judge Yoon Jae Nam, the authority for issuing arrest warrants, dismissed the request for arrest warrants against Yoo Ah In and his associates, Choi and Park. All three men face accusations of violating the Narcotics Control Act—specifically, of habitual drug use, destroying evidence, and fleeing the legal authorities. These decisions were made following a preliminary hearing for the suspects.

Judge Yoon disclosed, "The suspect has admitted to a significant portion of the charges. These acknowledgments include the illicit purchase and consumption of propofol, sleeping pills, and the suspect's self-confessed marijuana smoking habit. Several substantial pieces of evidence have also been secured. Considering the suspect has no history of similar offenses and stable residential status, it is currently deemed unnecessary and unapt to pursue an arrest."

Additionally, the judge mentioned, "As for the instruction of marijuana possession and smoking, there remains room for debate as to whether the accused's actions amount to 'instruction' leading to marijuana smoking. Similarly, concerning evidence destruction, the suspect confessed to instructing Park to delete his phone history, yet the exact role in facilitating evidence destruction is still debatable."

Before the second pre-trial hearing, Yoo Ah In publicly expressed remorse, stating, "I deeply regret the sustained concern this situation has caused. I promise to answer all questions honestly and sincerely in today's court hearing." Post-hearing, when questioned on fleeing and evidence destruction charges, he responded, "No," before being escorted to a prosecution vehicle.
During this process, a bystander threw a wad of cash at Yoo Ah In, saying, "Use this for bail."

The alleged charges trace back to Yoo Ah In's habitual purchase and consumption of regulated medications, including propofol, disguised as the necessity of cosmetic anesthesia. The drugs, with an approximate value of 500 million KRW, were supposedly utilized at hospitals in Seoul back in 2020.
Additional charges include obtaining illegal prescriptions for sleeping pills in the name of another individual on multiple occasions, and the illicit consumption of nearly 1000 sleeping pills. Allegations also extend to the usage of marijuana and other narcotics during his stay in the United States in January, along with Choi and others.

Subsequent to the initial undetained referral of Ah In's case in June, the Seoul Central District Prosecutors' Office's Special Crimes Division, helmed by Chief Prosecutor Shin Joon-ho, carried out supplementary investigations. On September 18, they sought the issuance of arrest warrants, which were likewise declined by the court, maintaining the trend followed since the police's initial arrest warrant application for Yoo Ah In and Choi in May. Despite the prosecution's insistence, the court stood firm in its decision.

Korean netizens also responded to Yoo Ah In's arrest warrant being dismissed by saying, "Who is supporting him?," "I guess they'll let him roam free until he successfully runs away overseas," "Why are they not arresting him?" "Did he pay the judges?" "They need to investigate the judge," "Wait, didn't he already try to tamper with the evidence?" "What is going on?" "???" "Hul," "How does the Korean law work?" "I was expecting this," "This is just amazing," "Woah," "It got dismissed again?" "The law is what's the problem in our country," and "This is crazy."