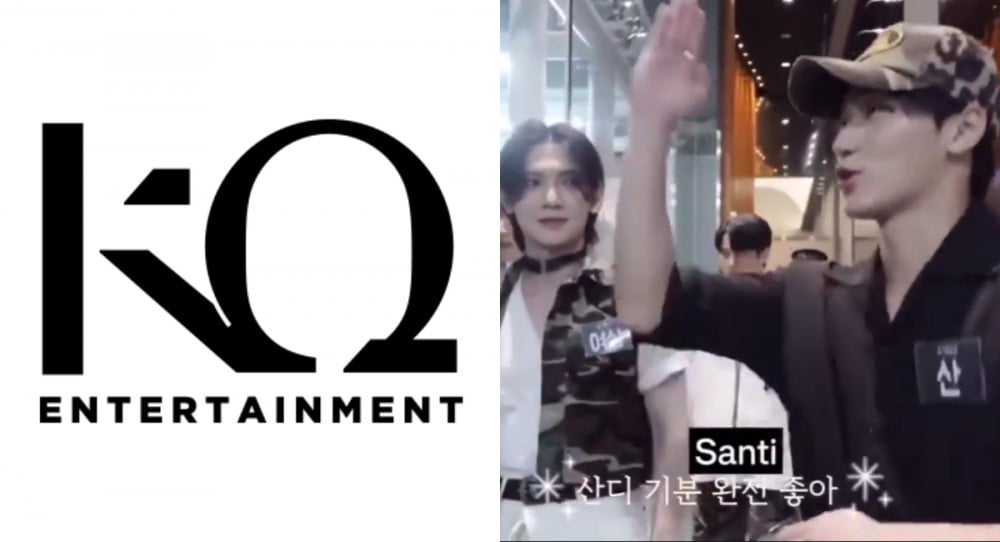 KQ Entertainment has released an apology after ATEEZ's recent 'Idol Radio' appearance.
On July 8 KST, MBC released behind-the-scenes footage from the 'Idol Radio' taping, where the members joking about how member San was going to DJ the episode. Playing with the phrase 'DJ San' soon turned into them saying the Sanskrit word 'santi,' which then led them to start singing the "santi, santi" lyrics of Norazo's 2010 single "Curry." The single has been long scrutinized for its stereotypical depiction of South Asians, from its lyrics to the duo's use of 'brownface' in the music video. The clip of ATEEZ creating jokes around the song soon spread through social media, with many international ATEEZ fans speaking out against their actions.
In the apology letter, which KQ Entertainment released the next day, the agency said the following:

"Hello, this is KQ Entertainment.
⠀
We would like to address the issues in regard to the online content of MBC R released yesterday afternoon, featuring ATEEZ.

The artist had no specific intent with their actions in the scene in question, but unknowingly hurt many of the fans. We would like to extend our sincerest apologies to the fans who have felt such discomfort and disappointment.

We will work diligently to establish a management system that better educates and prevents recurrence of such actions so that we do not cause any worries to our fans in the future.
⠀
Thank you."

Meanwhile, back in 2020, a decade after the song's release, Norazo's Jobin issued a long apology for the racism concerns in "Curry," having said, "I vow to become a singer who creates songs based on correct information from now on. I want to relay my sincere apologies to those of you in India, across Southern Asia, etc for causing offense. [...] Many junior idol singers are also still unaware of the offense that this song has caused. I sincerely hope that this song which began as a result of our ignorance toward other cultures and countries, will no longer cause damages to our respected junior artists, who are loved by so many people from nations around the world."