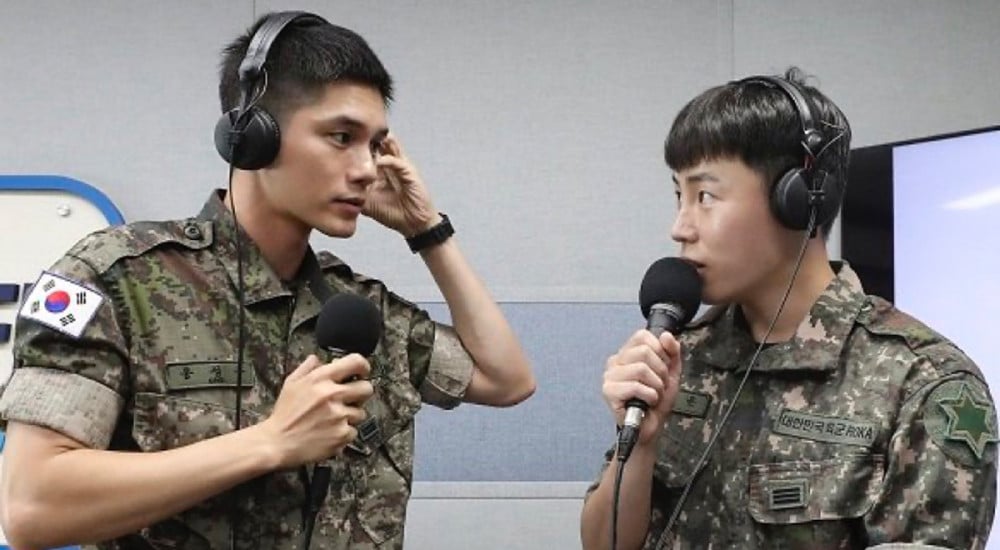 Former group mates Ha Sung Woon and Ong Seong Wu were spotted side by side in their military uniforms, delighting fans!
The two former Wanna One members will be appearing as special guests on a military radio program on July 27 KST, alongside two fellow soldiers from the 6th infantry division. In new still cuts shared by the radio program, Ha Sung Woon and Ong Seong Wu appeared to be doing healthy and well, comfortable in their uniforms and short hair.
Meanwhile, Ha Sung Woon began his mandatory military service as an active duty soldier in October of 2022. Ong Seong Wu began his active duty service in April of this year.