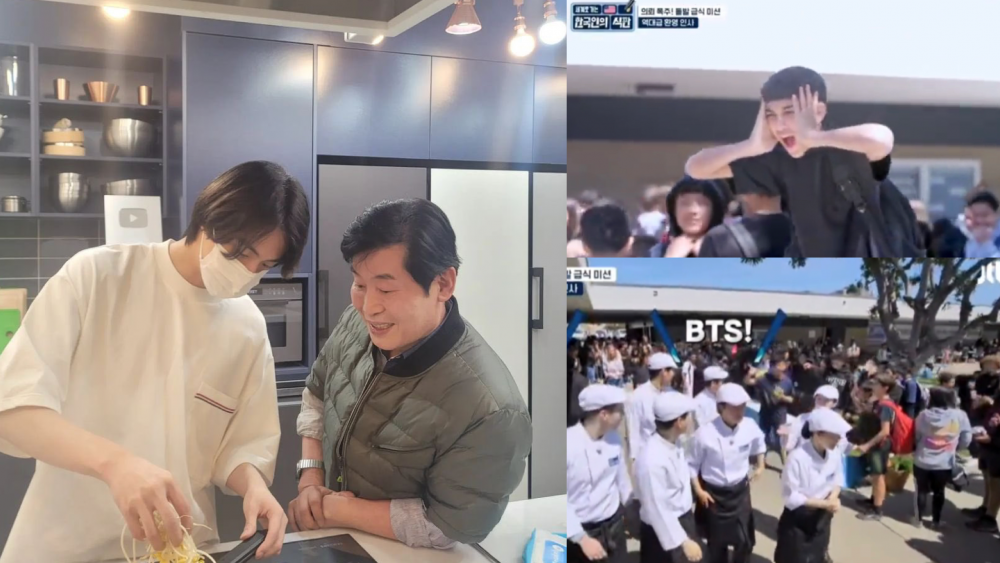 It's well-known that chef Lee Yeonbok and Jin are very close friends. They share many of the same interests and even filmed a cooking vlog for Jin last summer. Their families are also close and hang out together pretty often.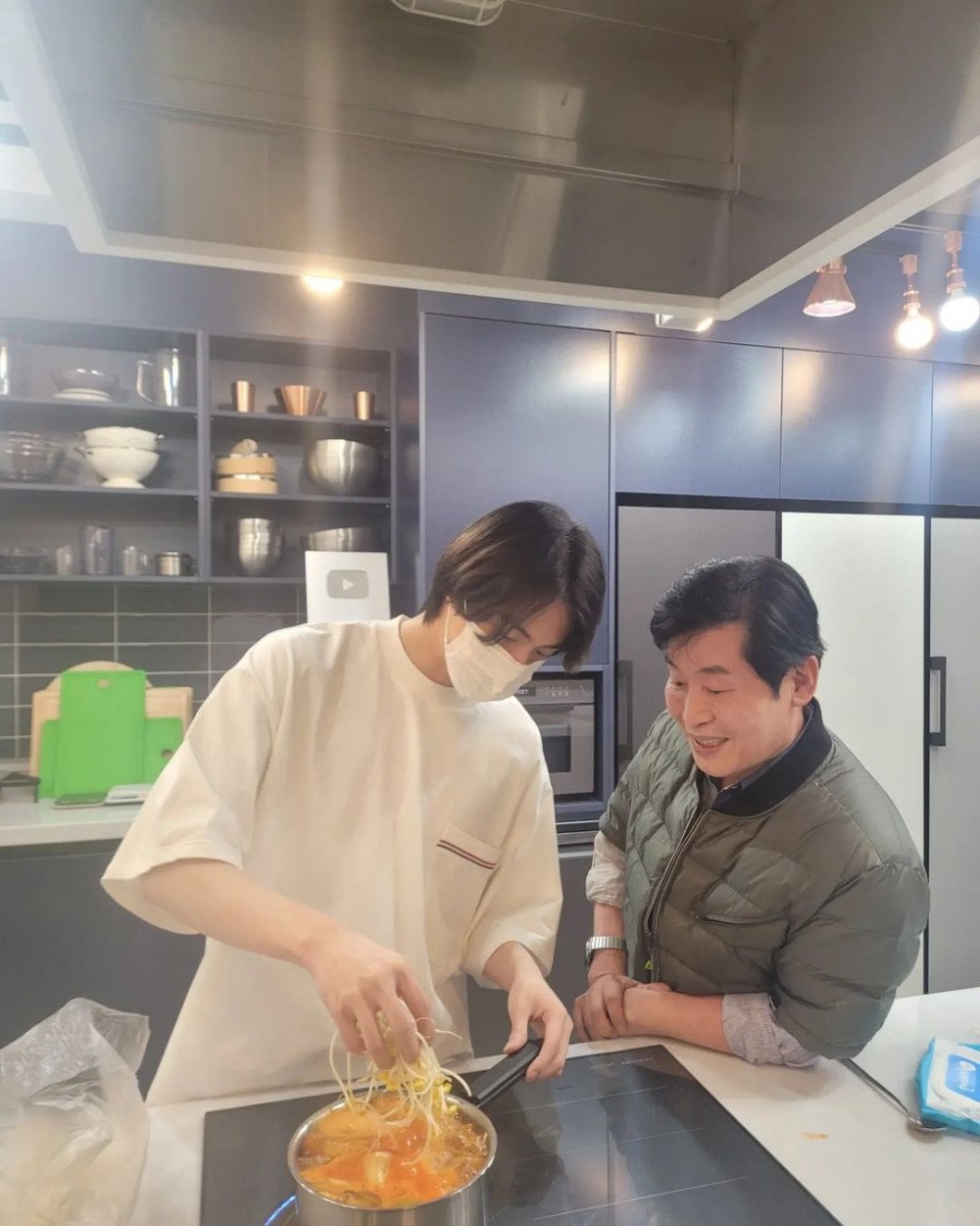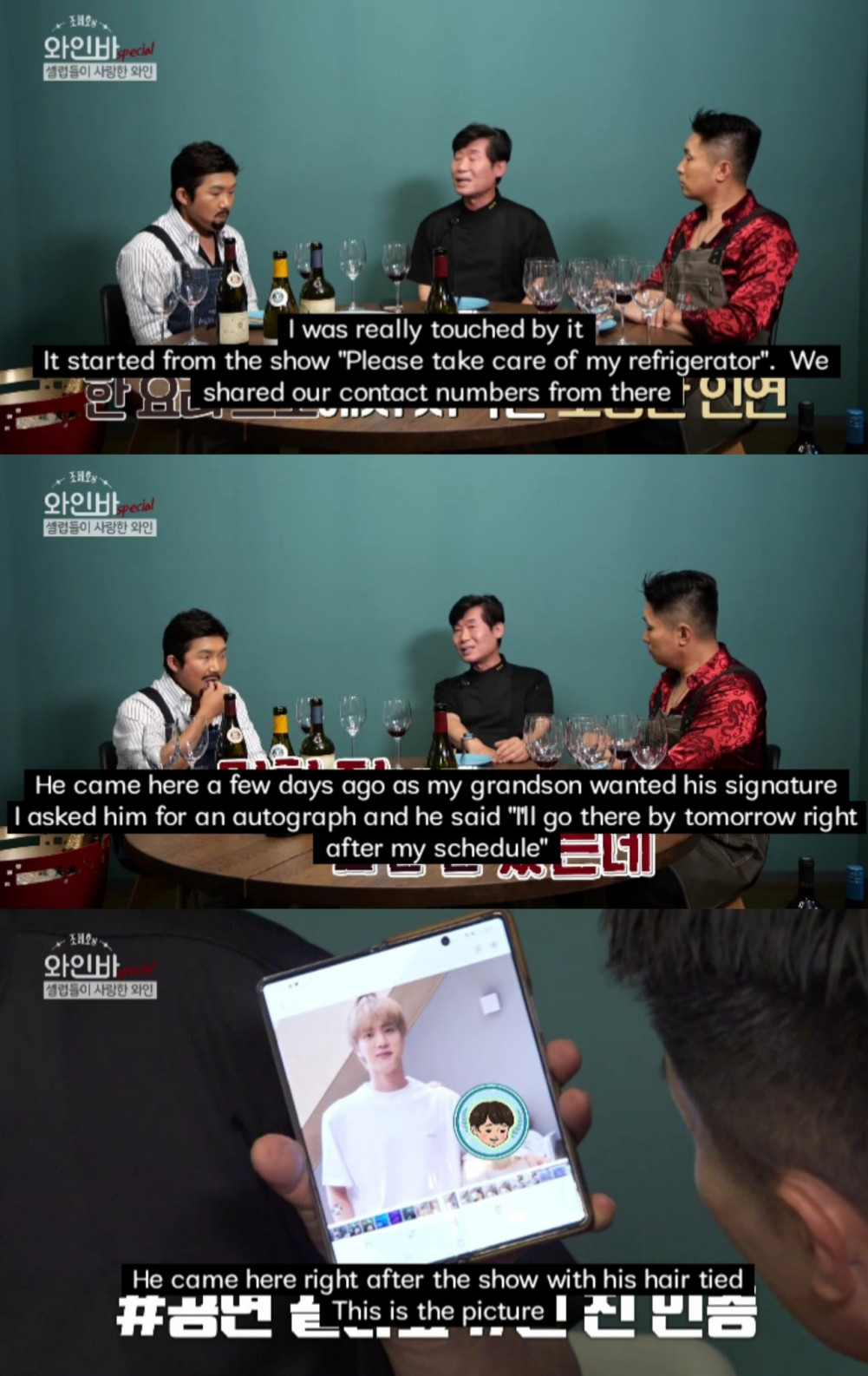 Recently, JTBC's variety show 'Korean Lunch Tray' aired an episode with Chef Lee YeonBok and other celebrities visiting schools, companies, and sports teams worldwide to serve K-meals in order to promote a healthy, nutrient-balanced meals that would also be cooked in a Korean style.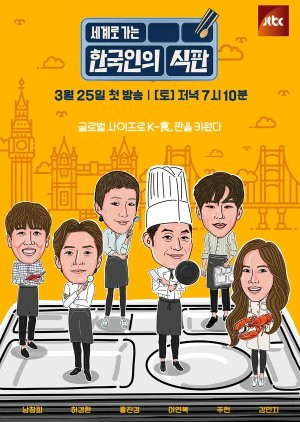 Lee Yeonbok and his team went to a Junior High school in the United States to serve their K-style lunch. The students there went wild and told the chef that they recognized him because of Jin! A large crowd was filling the entire school backyard, the students were also screaming "BTS!" and "Jin!"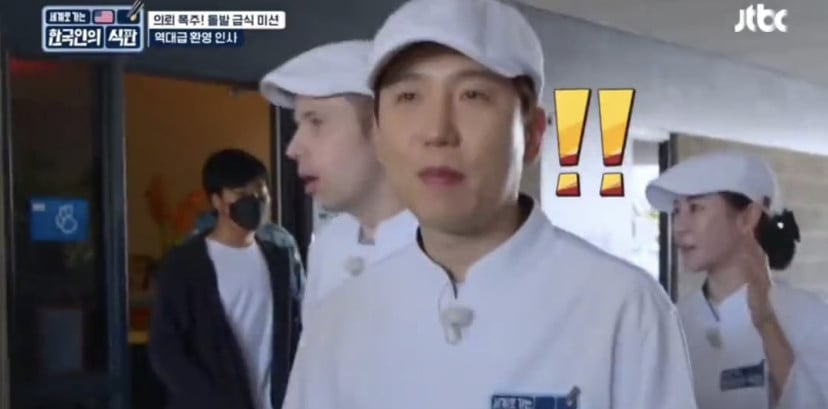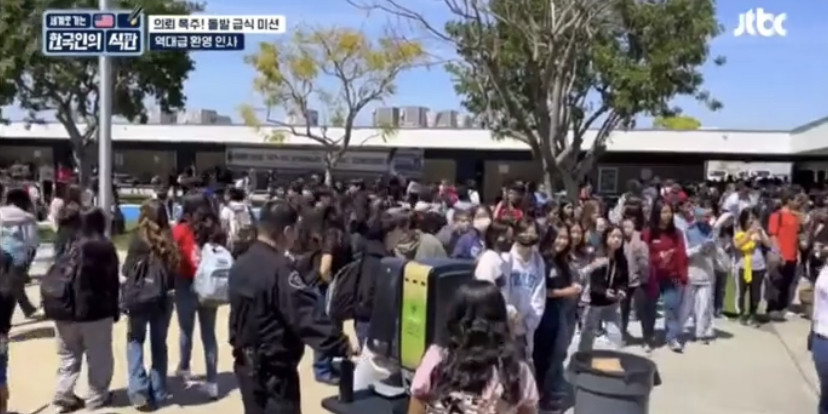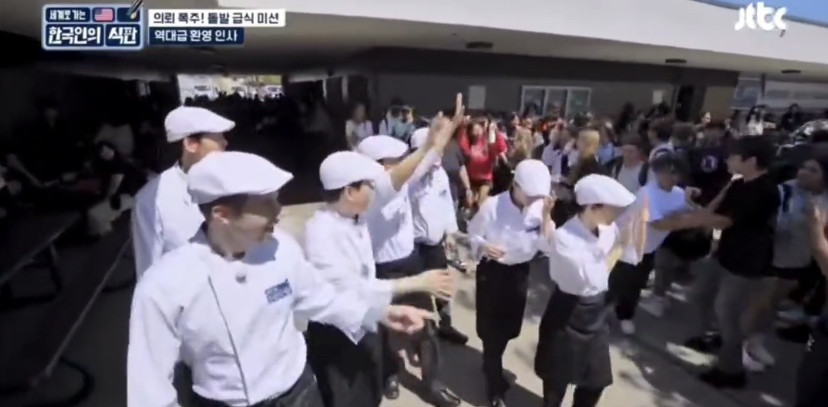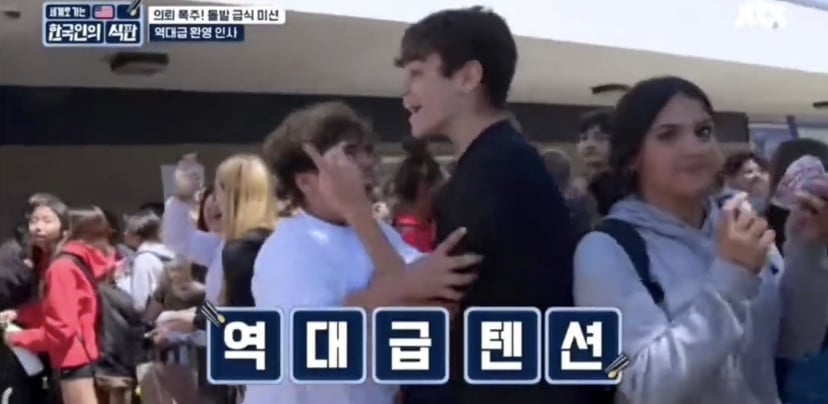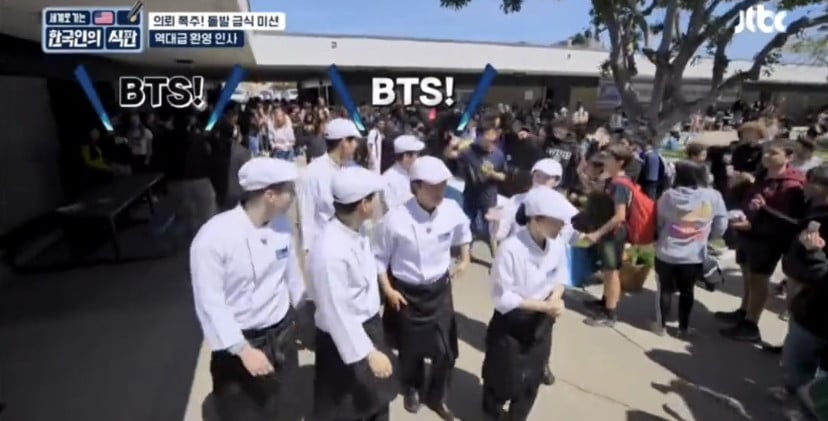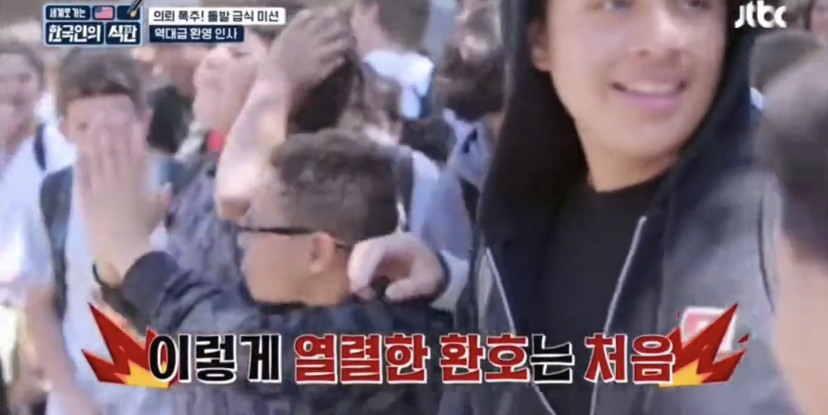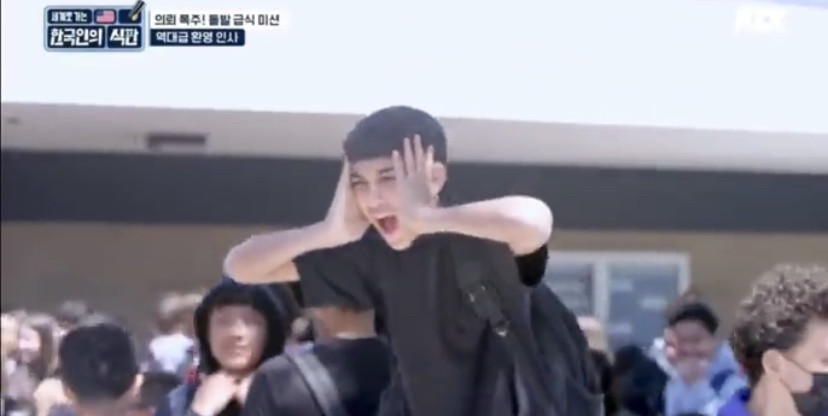 Lee Yeonbok: "They are cheering because they see me as BTS's Jin's friend! There are many photos of me with Jin on social media."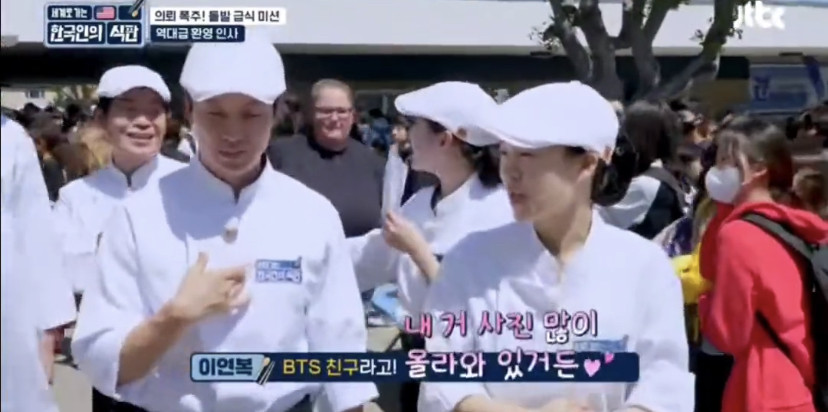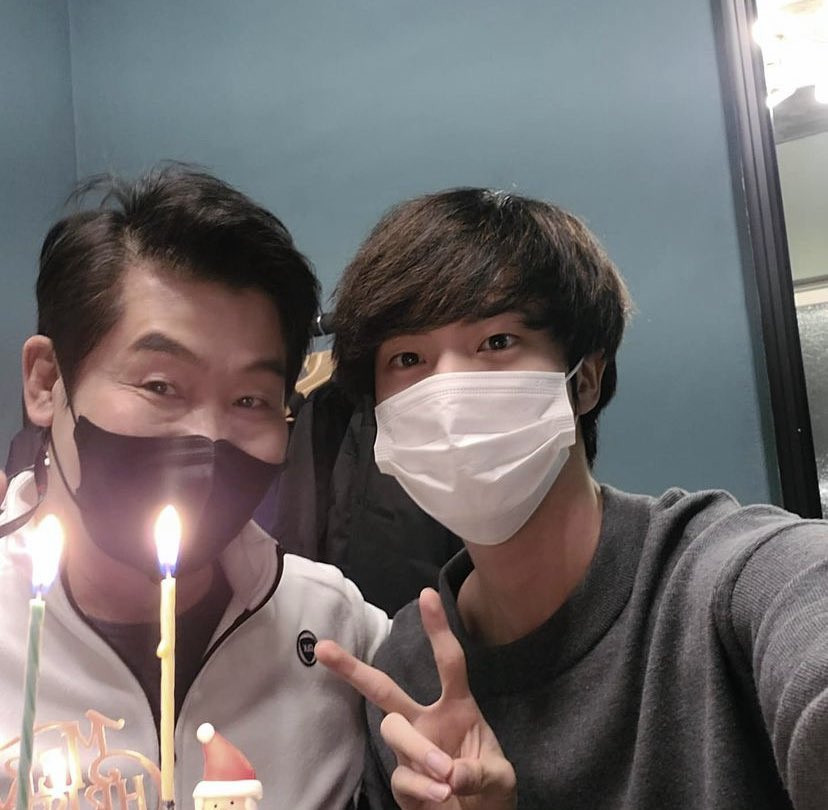 The team was really impressed to see such a huge crowd of students cheering for them!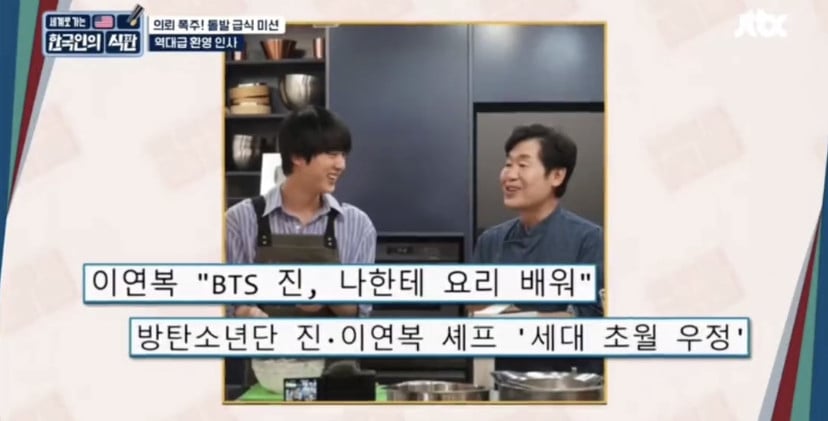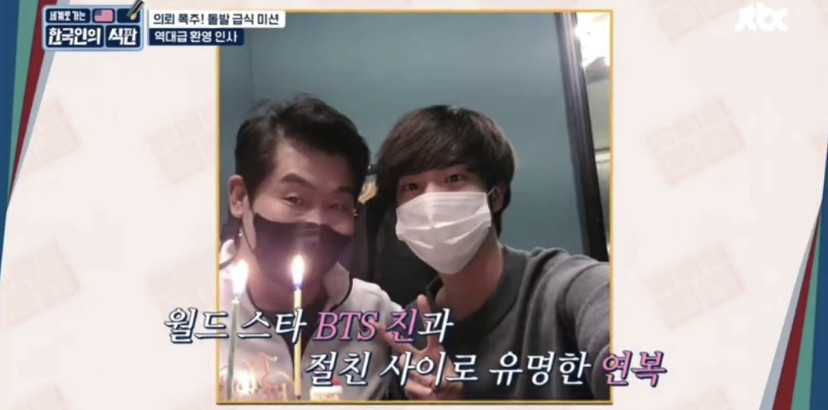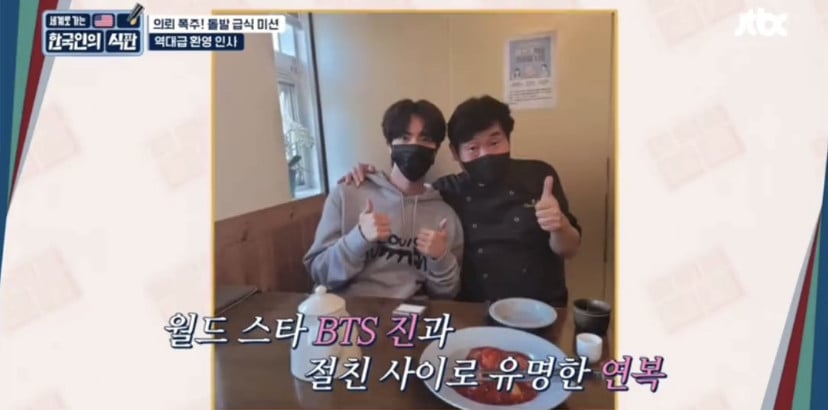 Caption:
Chef Lee says "Jin learned cooking from me"; "Jin and Chef Lee's transgenerational friendship"; 'Yeonbok who is well known as a close friend of global star Jin''!
Jin's popularity goes beyond borders! For example, last year the police had to block roads and escort the artist to his hotel in Buenos Aires because of thousands of people camping at the airport and streets. Jin's popularity in the United States is just as impressive!