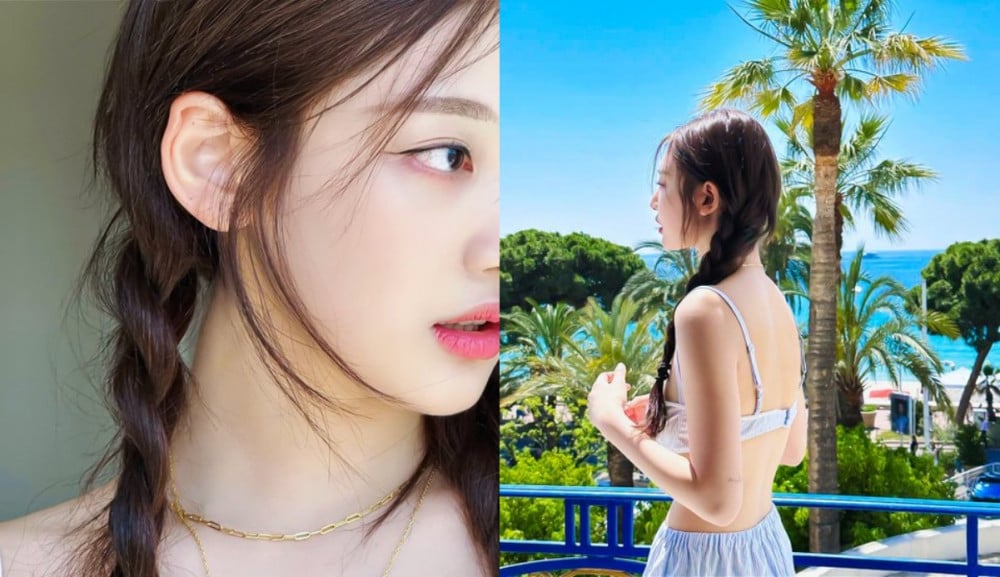 aespa's Ningning mesmerized netizens with her real-life beauty.
While aespa's Ningning frequently receives hate comments criticizing her "chubby physique" as shown on camera, netizen were surprised to see just how slim Ningning actually is. In an online community forum, netizens shared various photos of Ningning where she was seen up-close, performing on stage for a live performance, and in photos taken by her group members. In these photos, Ningning's slender body was very apparent, making netizens' jaws drop in awe of her beauty.
Check out Ningning's photos below!

Netizens commented:
"She looks a bit bloated on TV broadcasts due ot her body type, but if you look at her real-life photos, she's not even 'slim'. She's just 'skinny'."
"I saw her in real life, and she was frickin' skinny."
"Its just her cheeks that are chubby. But she's super skinny."
"Isn't it just because of her body type?"
"She's seriously just a princess."
"It's probably because the other members are super skinny."
"She's so pretty though."
"Those photos look like a photoshoot for real."
"Ningning's visuals are peaking lately. So pretty."