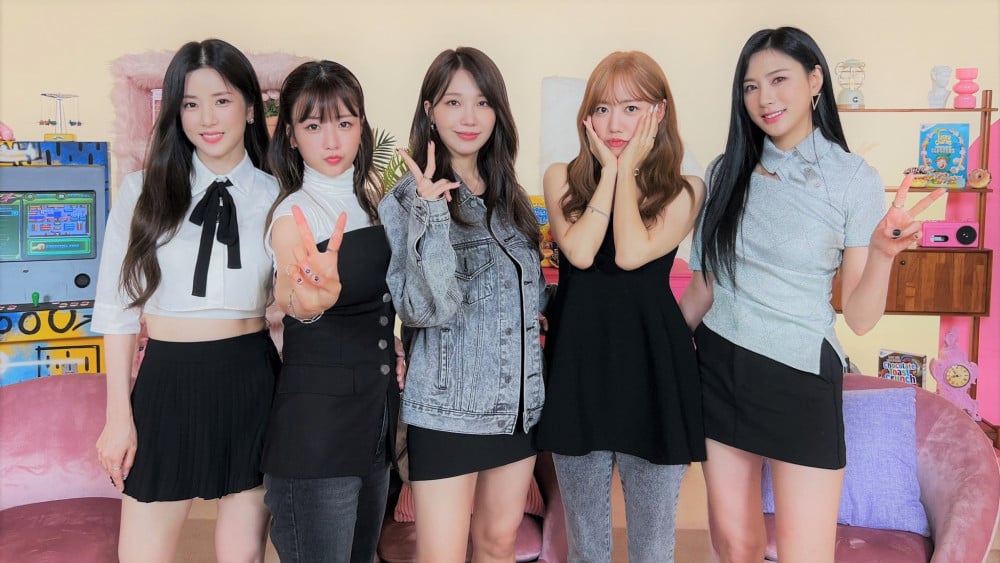 Apink set a personal record in first-week album sales with their 10th mini-album "SELF"(released on April 5, KST), showing they are still going strong!
According to the data released by Hanteo chart, APINK's 10th mini-album 'SELF,' featuring the title track "D N D," recorded 56,116 album sales in its first week, setting a new personal best for the group.
The record was previously held by their 10th Anniversary Special Album, 'HORN,' which had over 53,000 first-week sales.

The title track, "D N D," means "Do Not Disturb," and contains a message of healing and support to imagine your own world without anyone's interference.
Shortly after the release of "SELF" on April 5 KST, APINK's title track "D N D" topped the iTunes Top Albums chart in four countries, including Malaysia, Philippines, Singapore, and Vietnam, and reached the top 10 in 10 countries, including Indonesia, Turkey, Hong Kong, Mexico, Taiwan, and Thailand.

Meanwhile, APINK recently wrapped up their concert PINK DRIVE in Japan, Hong Kong, and Taiwan and is gearing up for their PINK DRIVE concert in Seoul, which will be held on April 15 and 16, KST.

Stay tuned for more updates on Apink.