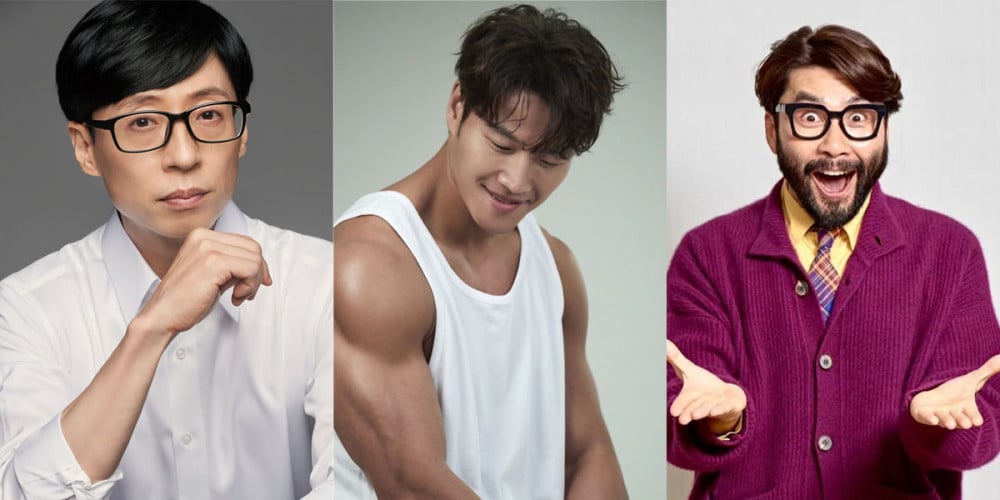 The Korea Corporate Brand Reputation Research Institute has revealed its monthly ranking of top variety stars in terms of brand value for the month of March.
From February 4 through March 4, the Institute analyzed big data of 50 currently promoting TV variety stars in areas including consumer participation media activity, communication, social activity, etc.
In first place, comedian/MC Yoo Jae Suk earned a total of 3,387,286 brand value points, taking an overwhelming lead over his colleagues. Second place went to singer Kim Jong Kook with 1,886,215 total points, while third place went to comedian Noh Hong Chul, who most recently caused concerns after becoming involved in a motorcycle crash in Vietnam.
Here are the top 10 TV variety stars in terms of brand value rankings for March, in order: Yoo Jae Suk, Kim Jong Kook, Noh Hong Chul, Kim Gu Ra, Park Myung Soo, Tak Jae Hoon, Shin Dong Yup, Kim Min Kyung, Kim Jun Ho, and Kim Shin Young.