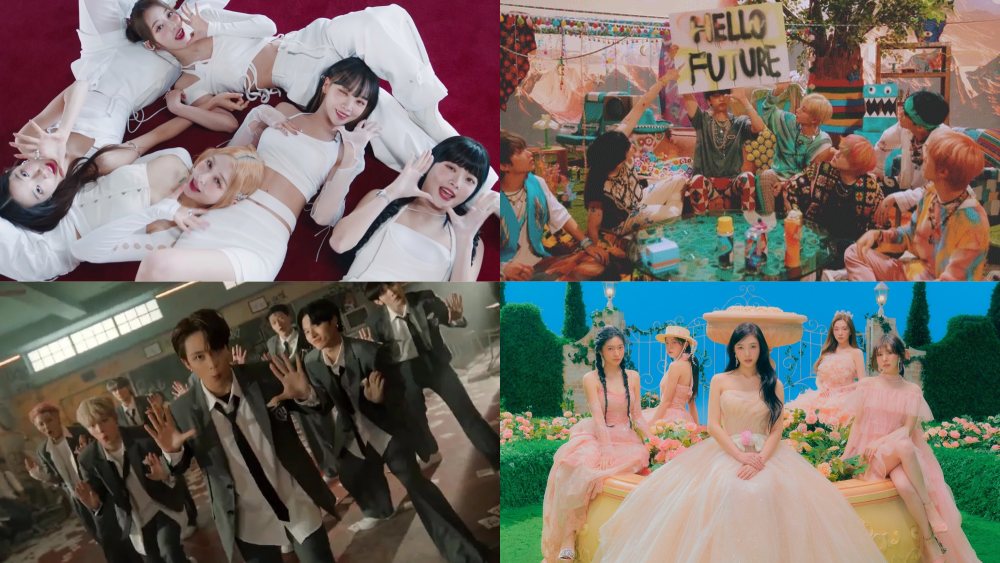 Adlibs are the fun part of a song. If you're not entirely sure what an adlib means, it's an artist's improvisation to add texture to the song, making it more 'full.' Oftentimes, when we sing along to the song, it's so fun trying to sing the main lyrics and pulling off the adlibs at the same time. Why? Because it's the adlibs that are fun! Here are some of the best adlibs in K-Pop songs!
These queens can literally make anything they say into gold, and very addictive, even if it's the littlest thing. Solar's "Brrrrrra!" leading into the first chorus of the song is just so fun, as well as Moonbyul's "Ugh" with her shoulder thrust, which makes it so sexy.
Can we all agree that Wendy always delivers the best adlibs? In the last chorus of this song, her beautiful voice will make you say, "Oh boy, she's amazing!"
Red Velvet Seulgi

Another Velvet that consistently delivers some of the best adlibs. Seulgi's "ohhhh yeah yeah yeah" in the final chorus will always itch a spot in my brain.

This song, in general, is just an absolute stunner. Almost six years later, it remains one of the most beautiful tracks in K-Pop. The adlibs just add to the beautifulness of how crazy it goes.

If you need a king of adlibs, it's definitely Jinho. There are so many to choose from, but his adlibs at this song's end are so insanely beautiful.

Oh, we know how fun and sassy these Kids can get in their songs. In the song, the main lyrics call out a thumbs up, but in the adlibs, they call out a middle finger up—definitely a song for the haters.
Everything about this song is so... pure (despite the title!) and beautiful, and all of the adlibs in this song are just perfect. Yunjin's adlib at the end of the song is especially heavenly.
Something about this song is so addictive, don't you agree? All of the adlibs over the song's final chorus make this song more enthralling.
Another king of adlib is no other than THE D.O. of EXO. Again, there were so many to choose from, it was a hard one, but every single one of the adlibs in this song is just so heavenly.

One of the most fun songs that ever came out of the show Kingdom, and I'm so glad they kept performing it after the show too! The song is fun as it is, but the adlibs add more fun to the song!