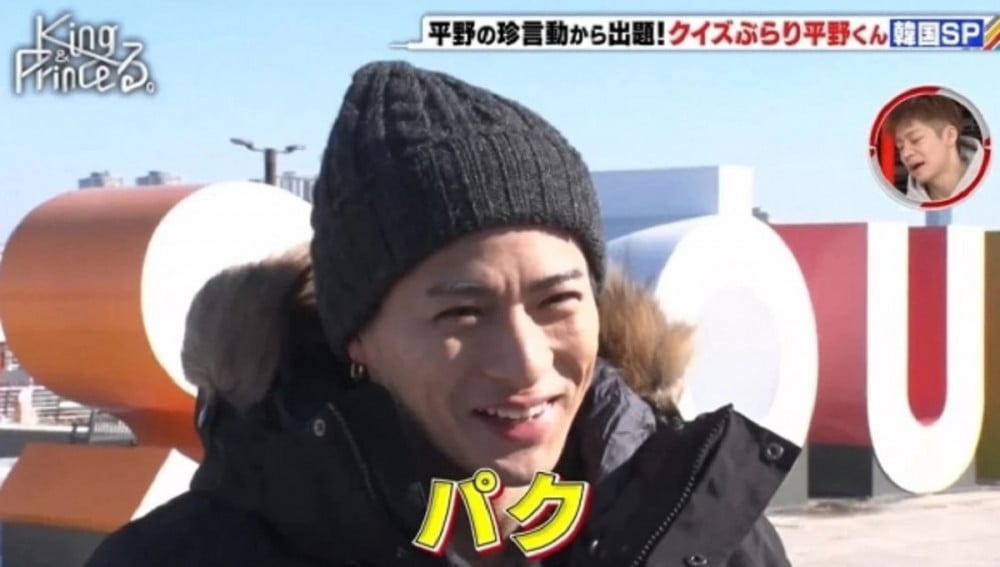 King & Prince's member Sho Hirano is under fire for his comments made in public.
According to media outlets, the 26-year-old idol is the hot topic of controversy due to his open remarks that aired on a Japanese TV program shot in Seoul. While touring the main landmarks in the city, the Japanese idol made comments such as, speaking and imitating Chinese ("xiè xiè") in front of the 'I SEOUL U' installation and that "there are surprisingly tall buildings here [in Seoul]."

When asked if he knew any Korean phrases, Sho Hirano responded in Chinese: "xiè xiè, wǒ ài nǐ ('thank you, I love you')," and when asked if he knew the capital city of Korea, he replied: "Pa-ku."
Viewers are guessing that, with "pa-ku," he was either ridiculing the common Korean last name 'Park' by pronouncing it in Japanese or that he was referring to the Japanese word "pa-ku-ri," which means 'imitation' or a 'fake copy.'
Sho Hirano's controversial interview continued, as the idol responded that Korea's official currency was "Berry" and that he referred to his own visit as a "nae-il" (a visit to Japan) rather than a "nae-han" (a visit to Korea). Netizens are commenting that his statement of 'nae-il' may be a direct reference to the Japanese colonization of Korea during the first half of the 1900s.
Reactions to the video containing Sho Hirano's remarks include:
"That's how bad racist xenophobic colonial sentiments are in Japan about Korea"
"Okay...lol...[as a Korean] I get that he wants to harass the nation but this just makes him look dumb"
"You cannot find an inkling of respect or manners from him toward another country"
"Is he really an idol? He kind of looks old"
"Wow, I can't believe I ever even liked you...your level of intelligence is below average"
"LOL, what is he even saying"
"Is he jealous or something"
"I can't believe he is an idol LOL"
"It's so funny how Koreans don't even feel that attacked by this because it's so ridiculous"
"I don't know who you are, but I suggest you just keep your interest out of other countries if you're gonna visit them and act rude; please don't ever come back"
"How childish"

What is your reaction?