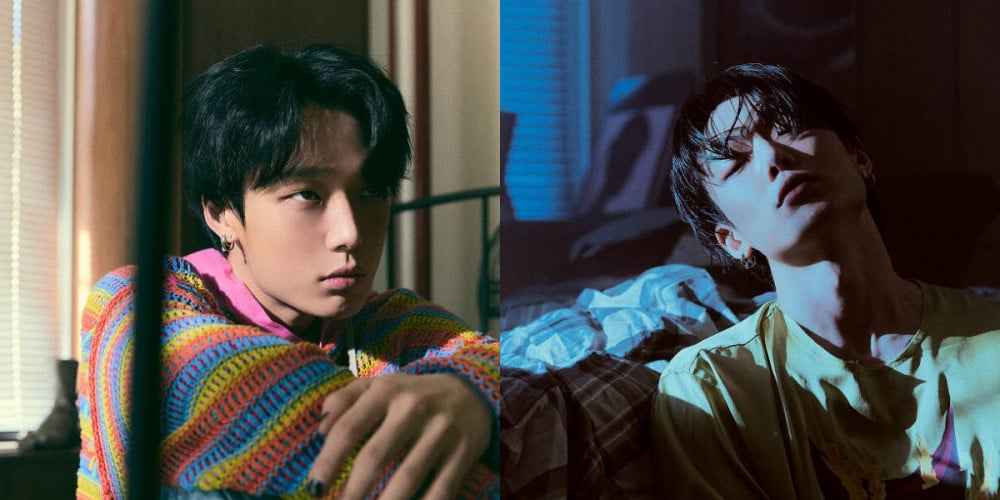 In light of the release of his 1st solo single album 'S.i.R' later today on March 21 at 6 PM KST, iKON member and solo artist Bobby took part in an interview to discuss his team's departure from YG Entertainment, starting fresh, as well as plans for music releases throughout 2023.
First, Bobby candidly reflected back to the very day that he and his group mates bid farewell to their debut agency, YG Entertainment. He recalled, "That day, the members and I went around to every floor of the building, saying our goodbye to producer Yang Hyuk Suk and all of the staff. Every single person said to us, like mother birds watching their young getting ready to fly out of the nest, 'Call us if you need anything', and we were very thankful to hear that."
The idol also added on, "On the last day, saying goodbye to WINNER's Jin Woo hyung left a strong impression. I guess it's because I have so many memories with that hyung, since we were together for years and years all the way from our trainee days. He was on the verge of crying, which made me feel a pang in my heart. That night, we all went out for dinner with our manager hyungs too. We spent time just talking and sharing stories from the past, and I felt a pang in my heart then, too."
Next, regarding iKON's teamwork, Bobby explained that fellow members Kim Jin Hwan and Koo Jun Hoe were close with Shinhwa's Minwoo. The two members had once shared valuable advice given by Minwoo, advice which went on to impact all of the iKON members. Bobby remarked, "The sunbaenims of Shinhwa say that no matter how close they are, like family, when it comes to work matters they always maintain a very cautious and serious attitude, setting aside all emotions. I think the iKON members all try to assume different attitudes when dealing with work matters and private matters, keeping the line firmly drawn."
Moving onto Bobby's individual and iKON's group plans for promotions in 2023, Bobby relayed, "This year will be our first year doing a world tour which encompasses Europe. We always felt apologetic toward our European fans for not being able to visit them, but this time, we will repay you with the best performance. Personally, it'll be my first time going to Europe as well, so I'm a little excited."
Last but not least, Bobby expressed his hope of releasing new music with every new season in 2023. He said, "I have over 30 songs piled up," and added on, "I'll use the greatest strength that I have and that we as iKON have to open up a new golden age for us and our fans."