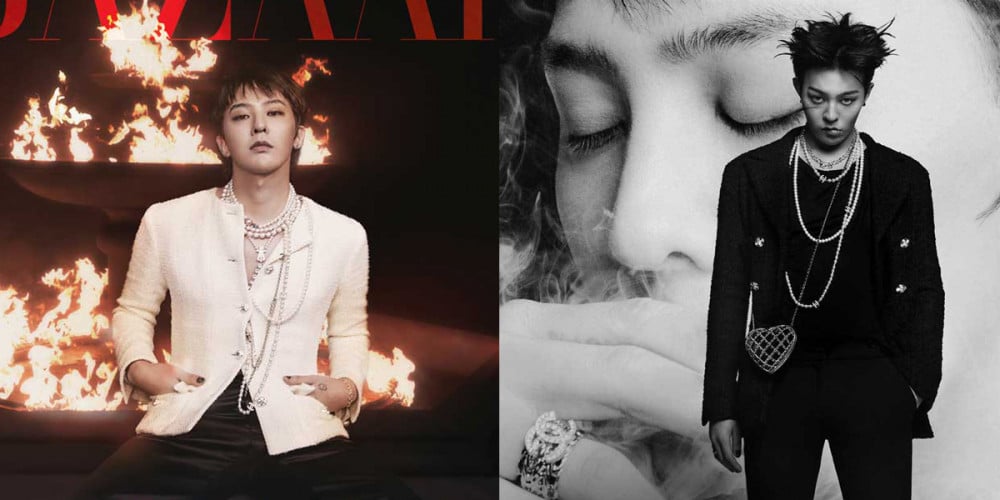 The original 'Human Chanel' of K-Pop, G-Dragon has landed on the cover of 'Harper's Bazaar' magazine for its April issue.
Exuding his signature, unrivaled aura of the mysterious rebel who defies conformities, G-Dragon mesmerized onlookers in each cut while pulling off luxurious 'Chanel' looks across three unique covers.
During his interview, G-Dragon updated his fans on the progress of his solo album. He said, "I wanted to tell my fans that I am working a project that I am excited about in many ways. I can't disclose how much exact progress has been made... but there are several projects that I am working on at once. They are progressing step by step."
More of G-Dragon's interview and pictorial can be found in the latest issue of 'Harper's Bazaar'.