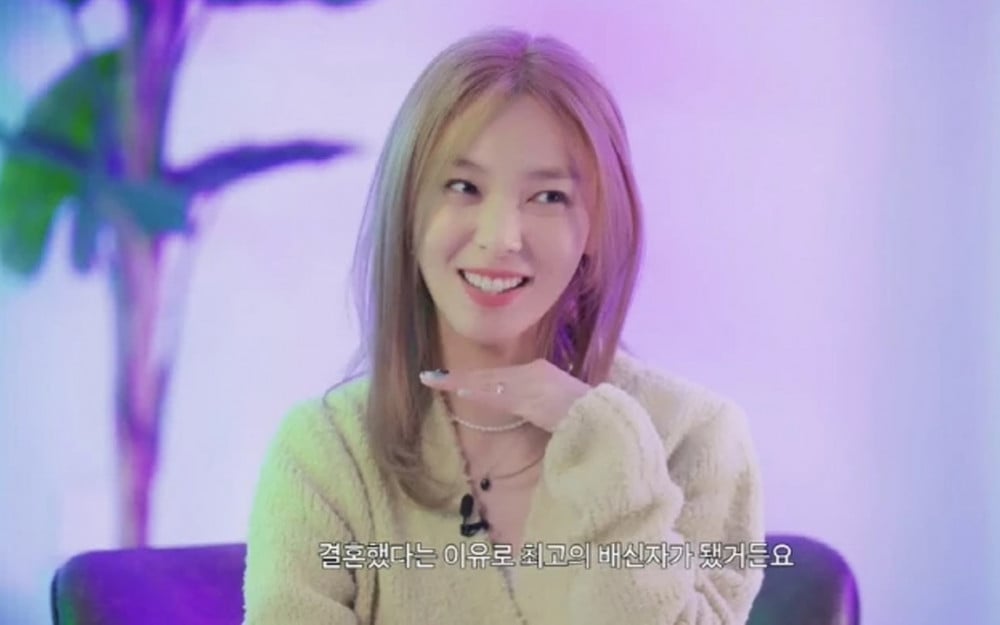 Former Wonder Girls member Sunye candidly talked about getting married as an active idol.
In the 6th episode of the docuseries 'K-Pop Generation' that aired on March 23, Sunye and Jo Kwon appeared together and candidly talked about the career span of idol singers.
During the broadcast, Jo Kwon shared, "I think Sunye broke that barrier (of the stereotype of being an idol). I think Sunye broke that boundary that married people can't be idols."
In response, Sunye said, "But then I became the biggest traitor because I got married while being an active idol (Wonder Girls)" and let out a laugh.

Jo Kwon continued to share, "I think being an idol is one of the processes of becoming an artist and an icon. I want to break the stereotype that only individuals in their teens or early 20s can be an idol. I think married individuals and those in their 30s can be idols too."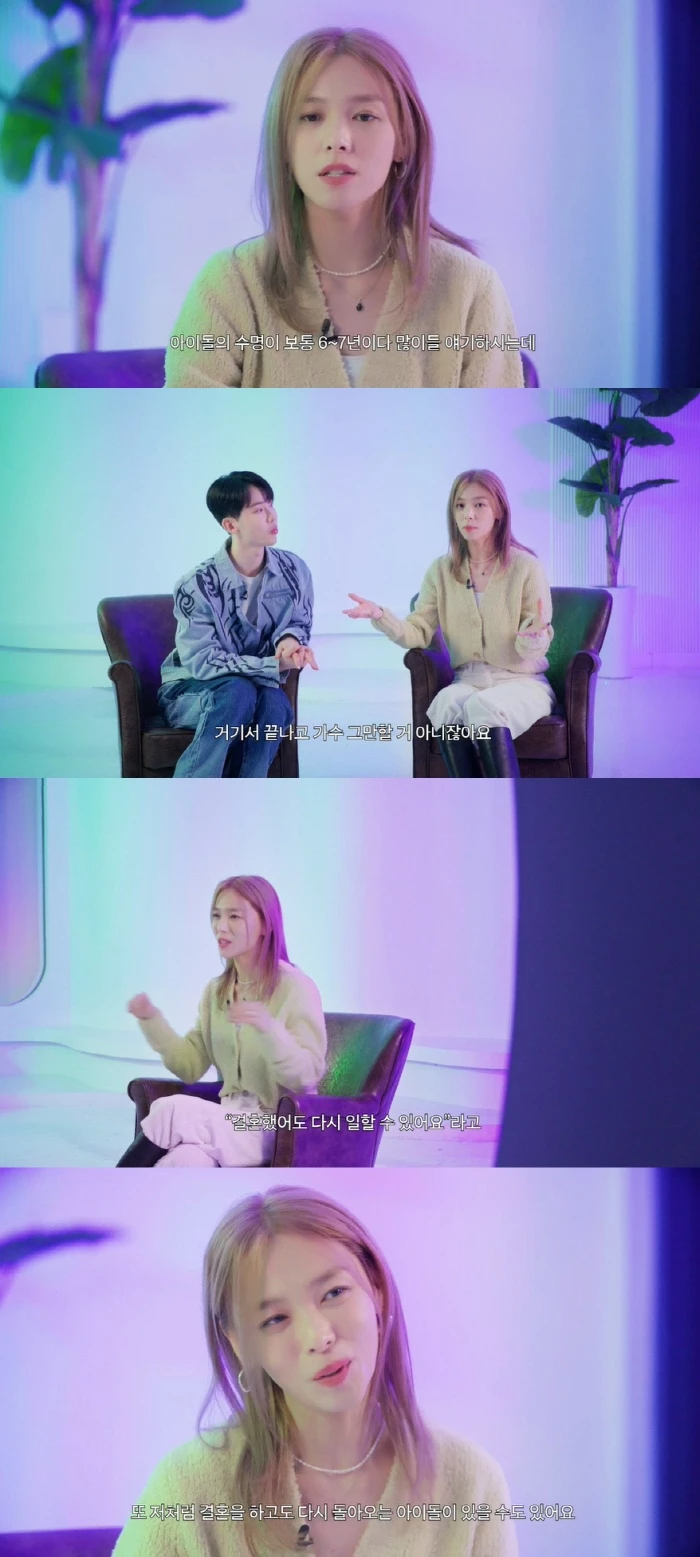 Sunye added, "People say that the career span of an idol is about 6 to 7 years. But then you're not going to quit being a singer after." She continued, "There can be idols who make a comeback after getting married like me. I hope that people are more open to this."
Meanwhile, Sunye debuted with Wonder Girls back in 2007 and was the leader and main vocal of the group. The group received immense love through their hit songs "Tell Me", "Nobody," and "So Hot".

Then she made a surprise announcement of her marriage in 2013. In July 2015, she officially withdrew from the group. Thereafter, she retired from the entertainment industry and focused on raising her kids.
Then last year, Sunye made a return to the entertainment industry by appearing on the entertainment program, 'Mama The Idol'. Recently, she is performing in her first musical 'Ruth.'