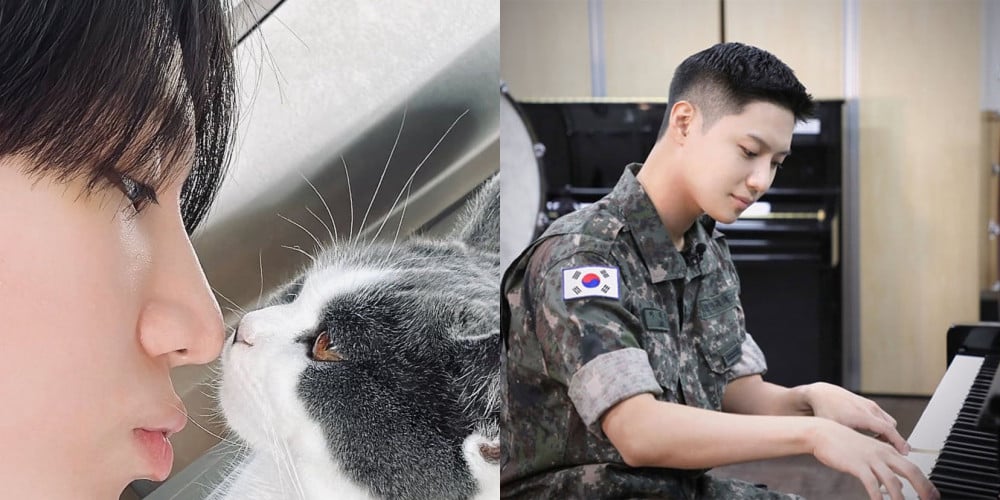 SHINee's TAEMIN Twitter post with his cat Kkoong assured fans of his return from the military in 6 days! The update came at the strike of midnight on SHINee's Twitter account. The hashtag #TAEMINisback_D6v6, indicating TAEMIN's return is in 6 days with a play on his emoji nickname 6v6, was included with two pictures.
The first one is a closeup shot of TAEMIN spellbound by his adoring cat Kkoong. While the next photo has TAEMIN's pointer finger pressing softly on Kkoong's nose.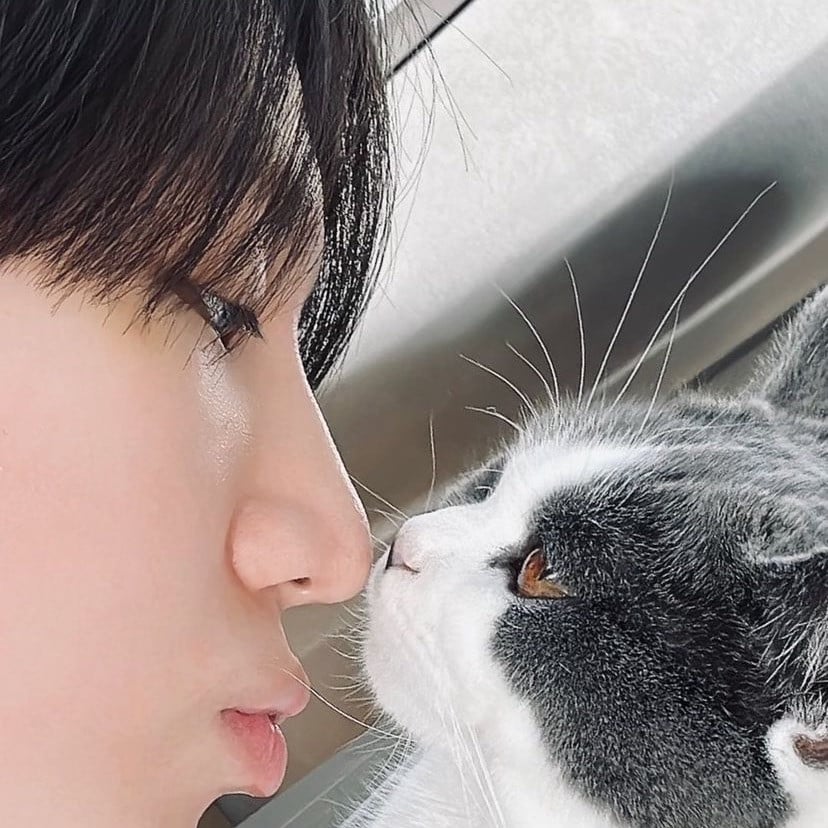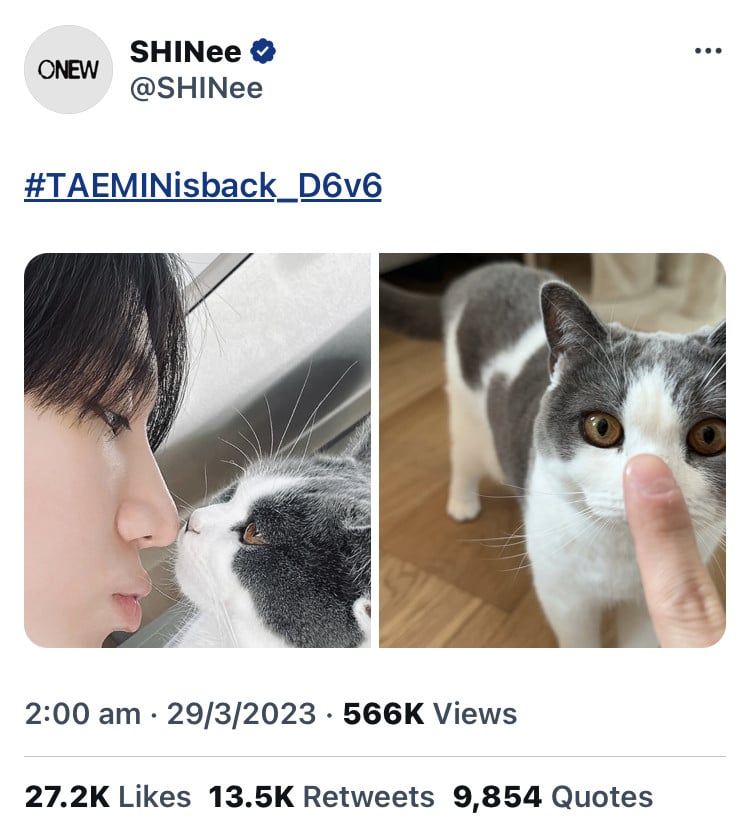 Within an hour of posting, TAEMIN trended on Twitter. And it's no wonder, as the update has already garnered 566K views as well as over 27K likes! Taemin is officially scheduled to be discharged on April 4, 2023, KST and SHAWOLS (SHINee's fandom) are looking forward to seeing TAEMIN back!
WELCOME BACK, TAEMIN!