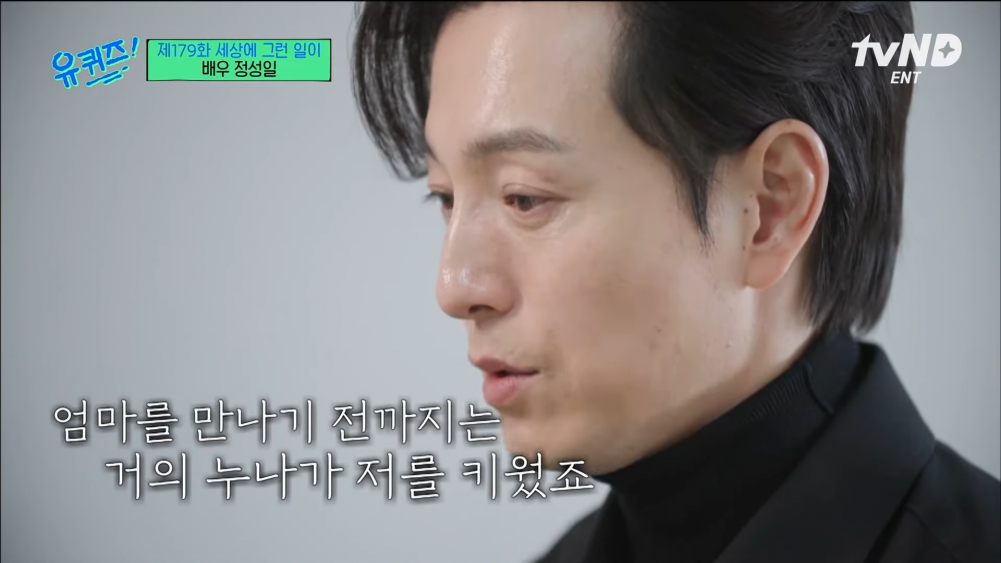 'The Glory' actor Jung Sung Il, who recently rose to stardom with the drama's popularity, appeared in the latest episode of 'You Quiz on the Block' and shared stories of his childhood. He thought back to the difficulties he faced and shed tears.
In the new episode that aired on February 1, Jung Sung Il talked about how he got into acting. He started by sharing, "I didn't really have a dream because I was so busy trying to live and survive." He continued, "My mother was sick ever since I was young so she was away healing and my father was a free spirit so he was never home."
He explained, "When I was a senior in high school, my mother recovered and returned home and suggested I go to college. That's when my sister recommended that I look into fine art and performance art."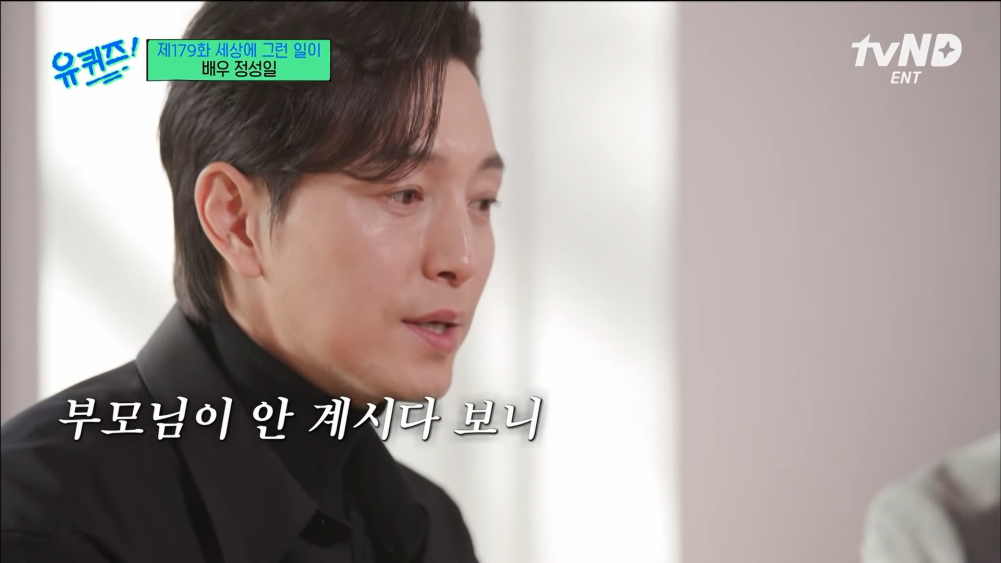 During the show, Yoo Jae Suk asked, "How were you when you were younger?" The actor replied, "I had my rebellious period, but my parents weren't around, so it was my sister who was always taking care of me."
He continued, "We lived with our grandmother, and we had to take care of her when we were in elementary school. We had to take care of her excreta (human waste) because she had a hard time moving."
Jung Sung Il then went on to share a story about the difficulties he had. He explained, "When my sister is in school, I would wait for her but had nothing to eat or drink. So one time, I was so hungry and saw a puddle of water on the pavement. I waited until the dirt fell to the bottom and drank the water at the top."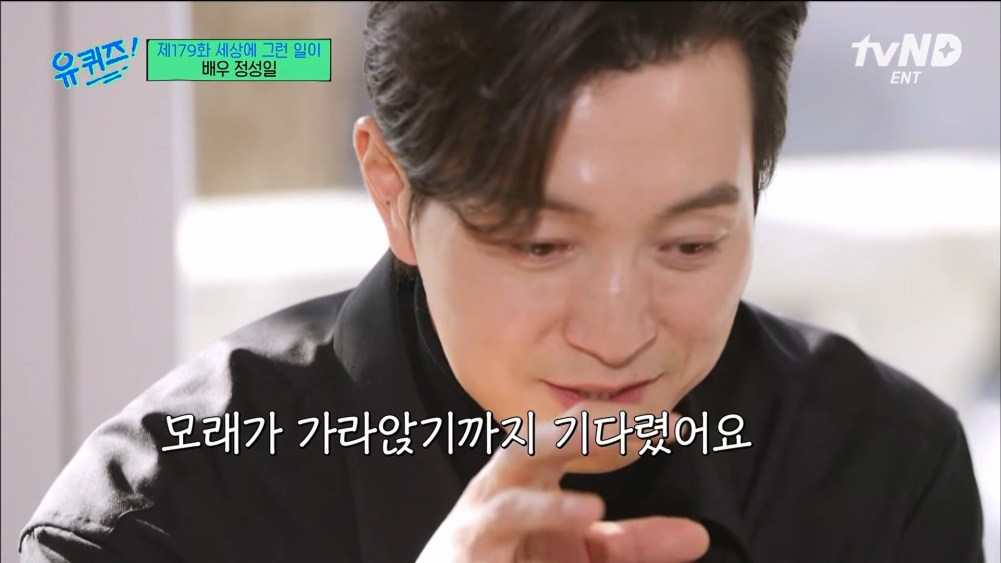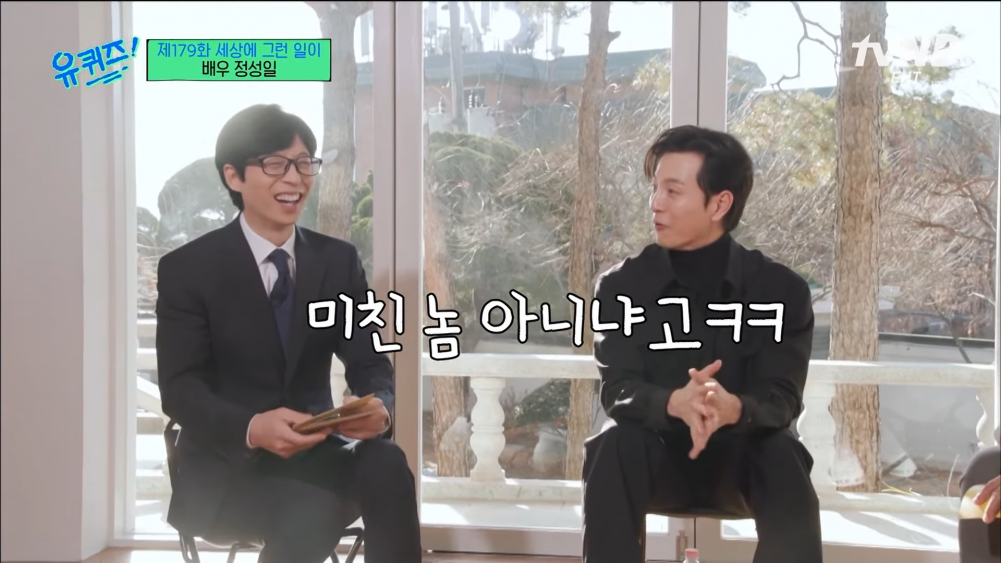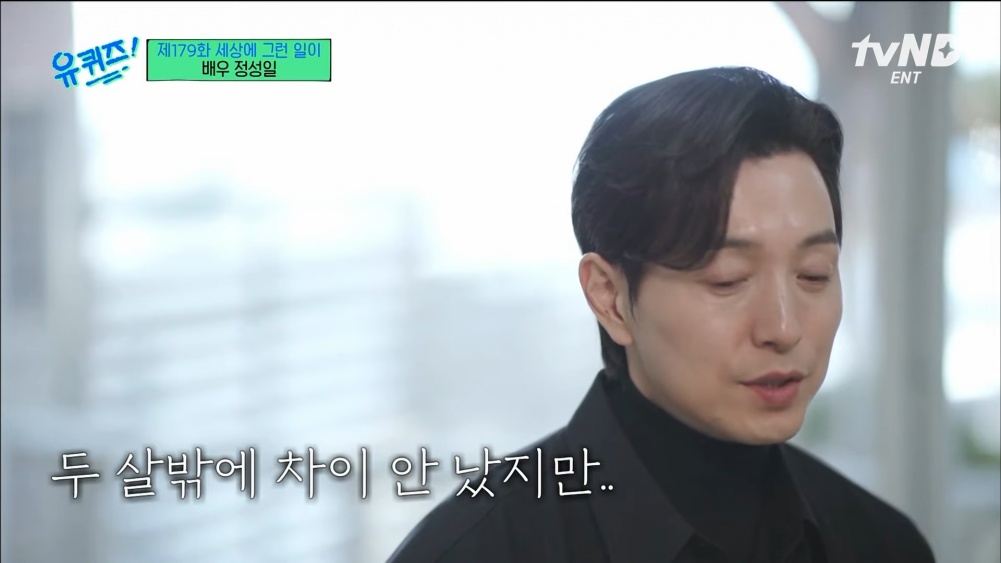 Yoo Jae Suk asked, "You could have asked the neighbors for some water, why didn't you?" The actor replied, "That, you can do a few times. I felt guilty going around and asking every time." The host asked, "Did your sister know about that?" and Jung Sung Il shared, "My sister yelled at me saying 'Are you crazy? Why did you drink that? You should've waited for me to come back."
Jung Sung Il shared that what breaks his heart more is that his sister was also in elementary school at that time. He shared, "My sister was good at making food with just the ingredients we had at home. So she always made me food. But the thing is, my sister is only two years older than I am, so she was in elementary school at that time too. So that's what hurts my heart a lot. I was young too but my sister was also a baby. But she never cried in front of me."