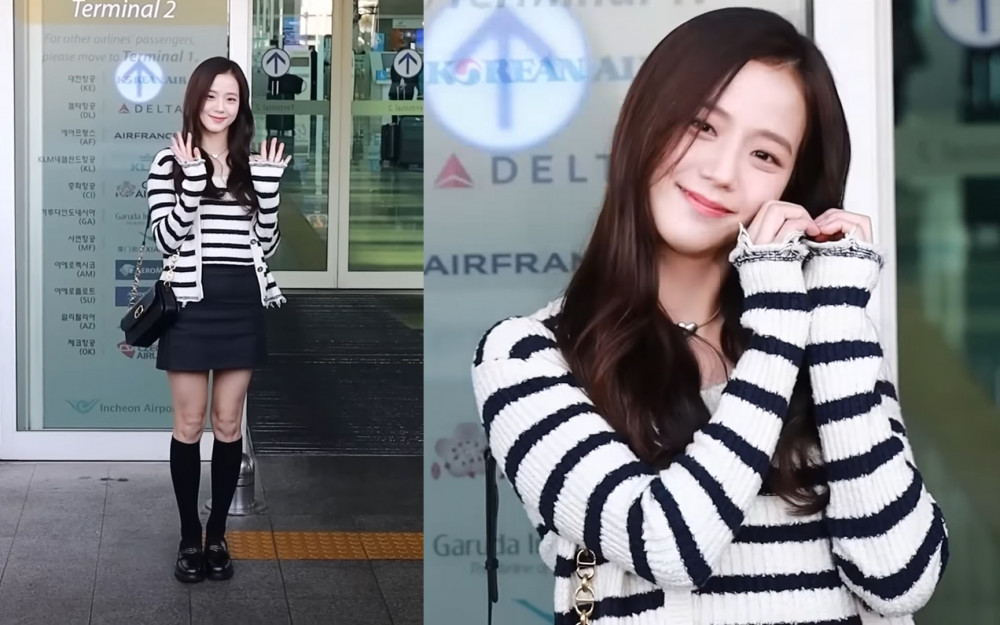 On February 27, BLACKPINK's Jisoo was seen heading to Incheon International Airport to head to France to attend the 2023 fashion week taking place in Paris.
On this day, Jisoo was seen wearing a simple outfit - a black and white striped shirt and cardigan with a short denim skirt. To complete her look, she wore a black Dior purse looking lovely as ever.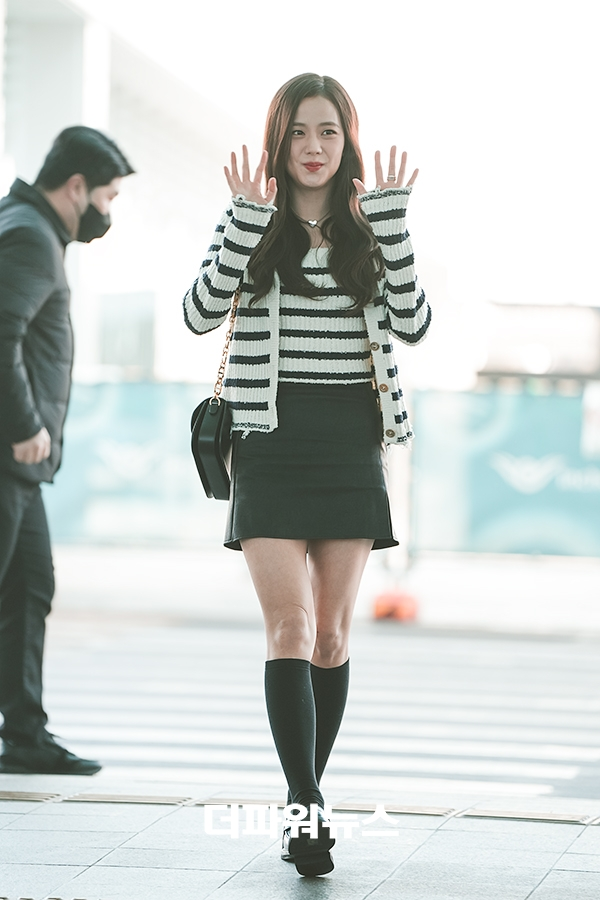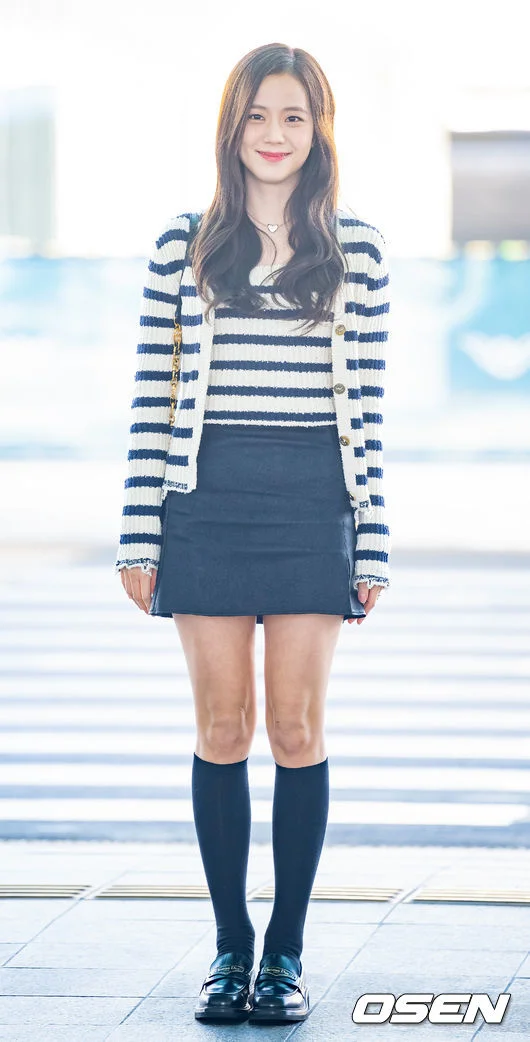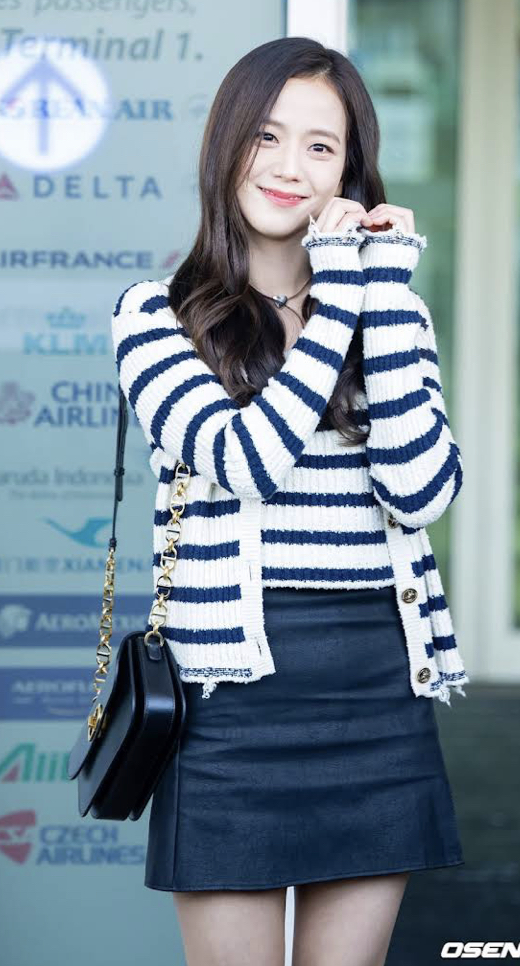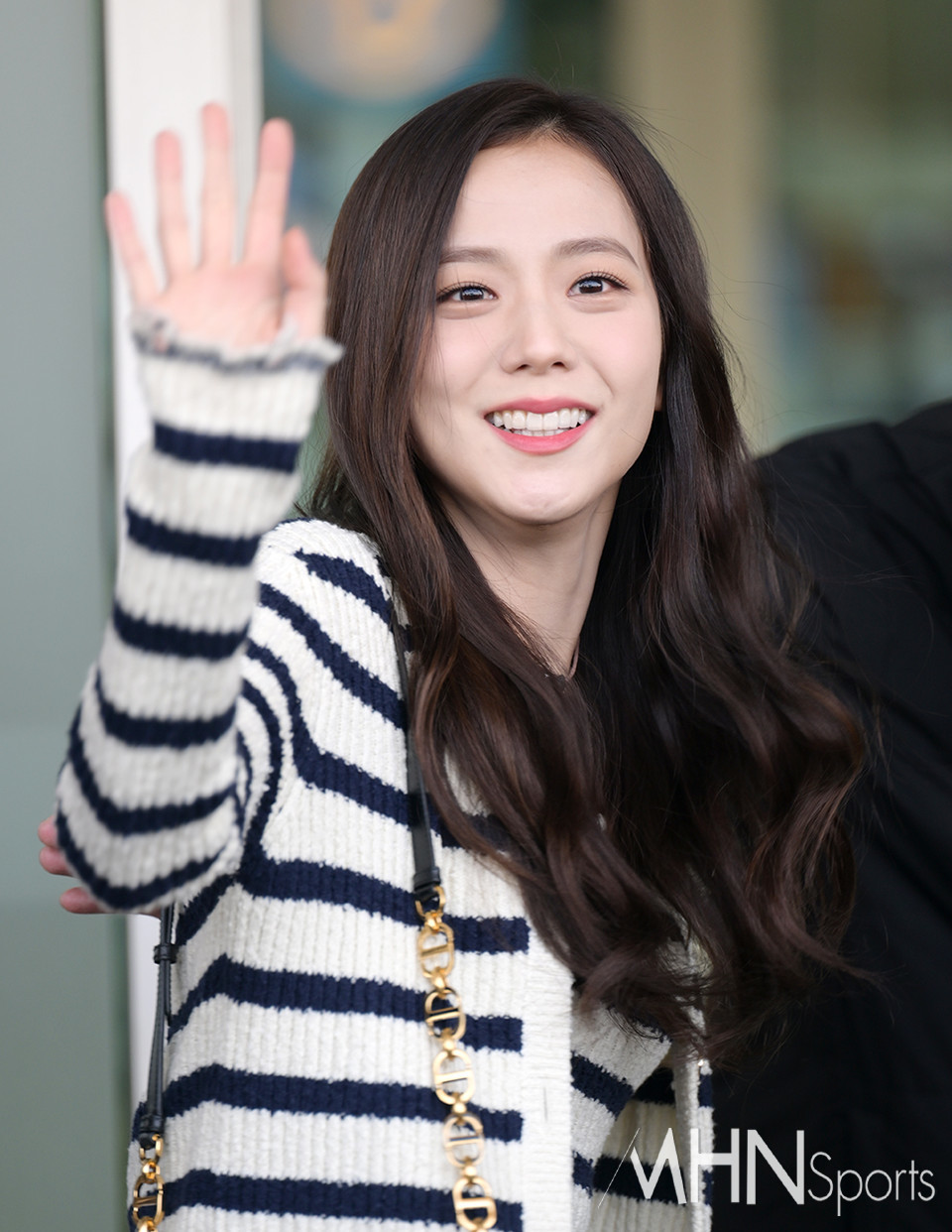 Fans couldn't get over how lovely Jisoo looked at the airport, and some fans said she looks the same as in her debut days. Netizens commented, "I don't know the reason why but she looks like when she first debuted," "Her visuals are so crazy," "She's so lovely in this innocent high-teen style," "I think she's so pretty because she smiles so frequently," "She's so pretty that it's unbelievable," "She hasn't changed since her debut," "She's so pretty and she's always smiling so I like her more," "I wonder how it feels to live with a face like hers," "She's the one top when it comes to visuals," "This is legendary," "I think Jisoo is the prettiest artist in Korea right now," "This photo reminds me of when she first debuted," and "This innocent visual is so crazy."