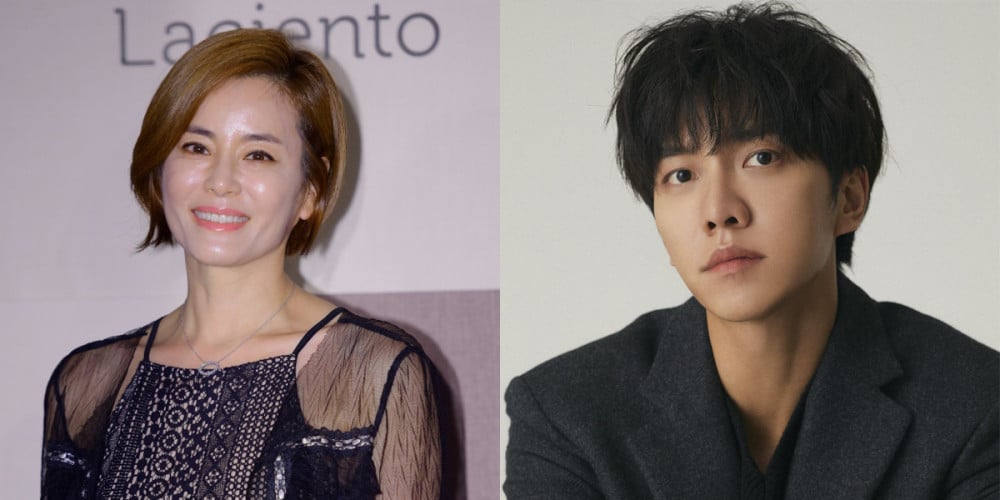 Veteran actress Kyeon Mi Ri, who will soon be singer/actor Lee Seung Gi's mother-in-law, has decided to partake in a public interview for the first time in 13 years in light of the severity of "malicious rumors and comments" being directed at her family.
Earlier this month, Lee Seung Gi announced that he will be marrying his girlfriend Lee Da In later this spring. Although up until recently, Lee Seung Gi was a greatly favored public figure for his legal battle against his former agency Hook Entertainment, soon after his marriage announcement, numerous netizens began to problematize the fact that he would be "marrying into a family of scammers".
The issue dates back to 2011, when Kyeon Mi Ri's husband Lee Hong Heon faced accusations of embezzlement - using company funds to issue new stocks and increase capital, then profiting from the act. At the time, it was said that Lee pocketed 26.6 billion KRW (~ $20 million USD) from the manipulation of capital, and the court found Lee guilty, sentencing him to 3 years in prison.
Then, in 2016, Lee Hong Heon was accused of embezzlement once again, and on top of that, embezzling funds from a listed company where Kyeon Mi Ri was a large shareholder. The lawsuit and court case is currently ongoing. Furthermore, Kyeon Mi Ri herself is also affiliated with a controversial embezzlement case of her own. Kyeon Mi Ri was previously a spokesperson for JU Group, which later turned out to be a cult-like company - drawing in investors, convincing them to buy stocks, then blocking the stocks from being sold. Several executives of this company took part in the stock manipulation incident known as the 'LUBO Incident', considered one of South Korea's largest stock manipulation incidents.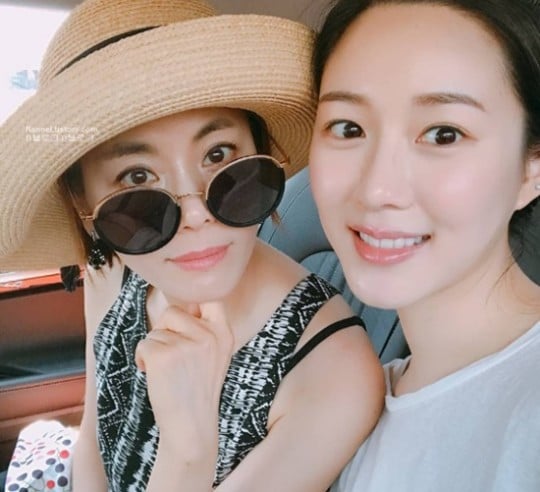 Now, in an interview accompanied by her legal representative on February 16, Kyeon Mi Ri first "clarified" the details surrounding her husband's first embezzlement case. Kyeon Mi Ri claimed, "Our family did not profit through the money from that lawsuit. That money was owned by the company, and no amount of it was used by my family."
Regarding the second, ongoing embezzlement lawsuit, Kyeong Mi Ri stated, "The accusations that our family issued new stocks, then sold the stocks for profit, are different from the truth. The court will have the final word on whether or not my family is guilty." Furthermore, on her past involvement with the marketing company JU Group, Kyeon Mi Ri said, "I was also a victim of that incident. I invested a significant amount in that company, but they would not pay me back unless I participated in their events."
Another issue that Kyeon Mi Ri, Lee Da In, and actress Lee Yu Bi's family facd backlash for was that many netizens believe the Lee family's current wealth came from Lee Hong Heon's manipulative business dealings. Kyeon Mi Ri, who re-married Lee Hong Heon in 1998, is known to have purchased land in Hannam-dong, Seoul in 2007, where she constructed a private villa, completed in 2009. The home is 6-stories, and each person in the family of five (Kyeon Mi Ri, Lee Hong Heon, Lee Yu Bi, Lee Da In, and Kyeon Mi Ri's son with Lee Hong Heon, Lee Ki Baek) supposedly live in separate stories. As a result, in the past when Lee Da In boasted on her Instagram that she "finally got a TV for my room's living room!", netizens heavily criticized her for flaunting her wealth, which they accused the family of accumulating through stock manipulation.
However, Kyeon Mi Ri emphasized during her interview on this day, "The Hannam-dong house was built with money that I saved up during my 30-year career as an actress." She also stressed, "Just because celebrities are public figures, that doesn't mean they live very different lives from others. There are plenty of families who require separate TVs for their children. That TV [in Da In's room] was [~ $400] at E Mart."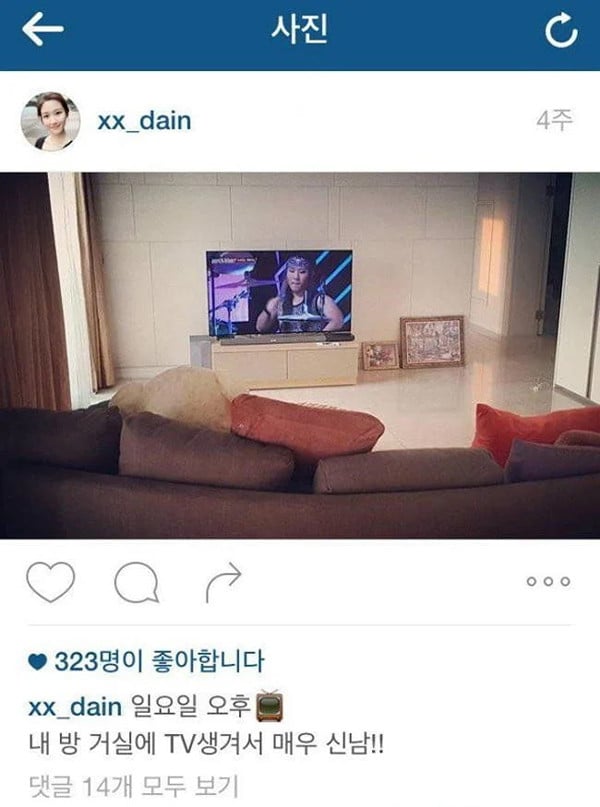 It seems that for many Korean netizens, Kyeon Mi Ri's decision to come forward in the spotlight now is doing little to "clear her family's image" or "inflict less damage on Lee Seung Gi".
Some commented,
"Can she please go back to her 6-story hole and never come out again... Her and her family and Lee Seung Gi too."
"So her lawyer told her to act like a commoner and say that they bought the TV at E Mart. But nobody had an issue with the TV in the first place? It's the fact that she has a living room in her room??"
"She apparently did the interview to help Lee Seung Gi's deteriorating image but she's only making it so obvious what kind of brainless family he is marrying into lol."
"Nobody asked you to come out ahjumma."
"Congratulations, you've succeeded in completely turning around Lee Seung Gi's image to one of the worst in the industry."
"You can't live surrounded by dirty wealth and expect to suddenly earn the public's sympathy!"
"If you'd left it alone, Lee Seung Gi might have found a way to save at least his own image somehow. But now, that possibility is also gone."
"Once again, human greed knows no limits."