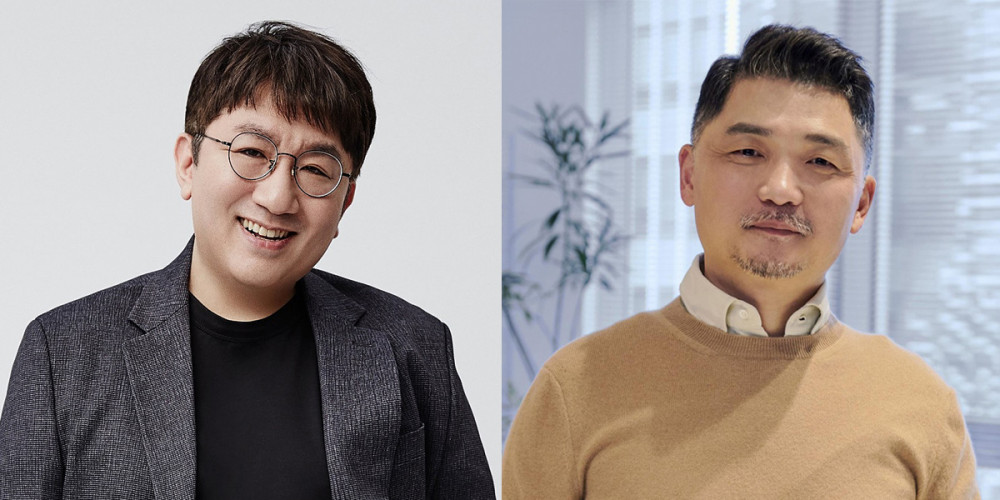 According to industry insiders on February 16, HYBE Labels chairman Bang Si Hyuk recently held a meeting with Kim Bum Soo, founder and former chairman of Kakao (currently serving as Chief of Future Initiative), in the United States.
The two businessmen met in order to discuss matters related to the acquisition of SM Entertainment, in the hopes of reducing losses and damages as much as possible. Both HYBE and Kakao are currently competing to acquire a secure percentage of SM Entertainment's shares, enough to solidify full control of management affairs.
Although Bang Si Hyuk and Kim Bum Soo are both known for being Seoul University alumni, the two businessmen had no prior encounter before this meeting. The discussion largely centered around the possibility of one side yielding to the other, as well as mentions of joint acquisition and control, but ultimately, no settlement was reached.
Industry insiders believe that it is still too early to tell which side will claim victory in the current contest for SM.