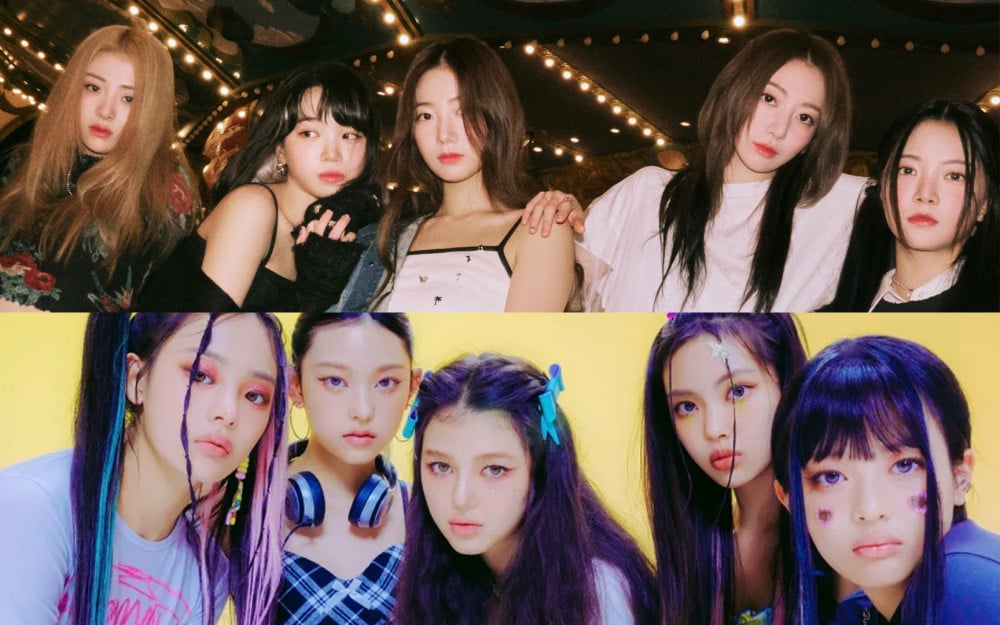 HYBE is rising as the new powerhouse for girl groups with the popularity of LE SSERAFIM and NewJeans.
K-pop fans couldn't help but be impressed with the results of one popular music program that showed the popularity of the HYBE girl groups. On this week's 'Inkigayo,' the nominees to win were LE SSERAFIM and NewJeans.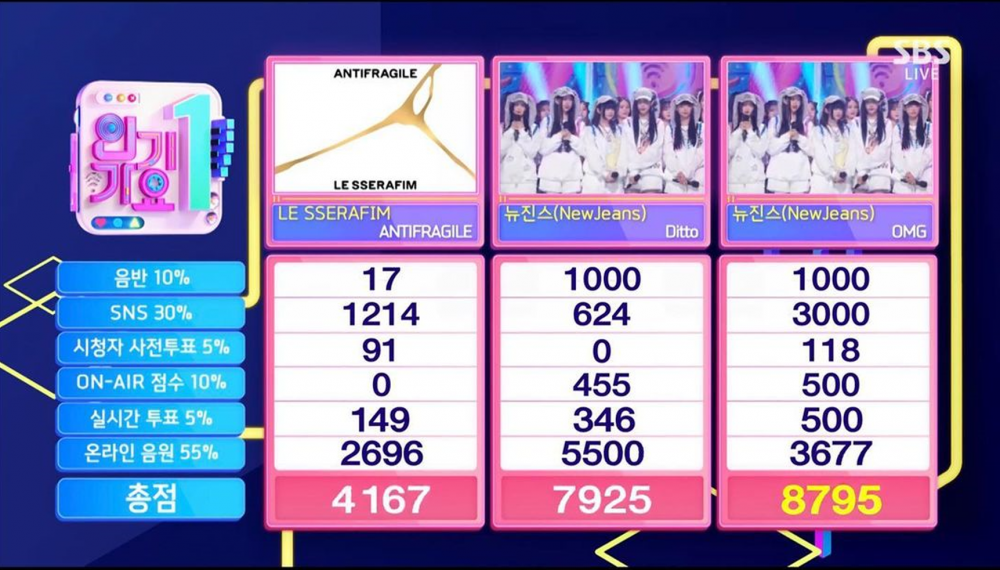 LE SSERAFIM's "Antifragile" and NewJeans "Ditto" and "OMG" went head to head during this week's 'Inkigayo.' With two HYBE girl groups competing for the trophy, netizens are saying this week's Inkigayo was a battle of the hybe girl groups.
Netizens commented, "It's been almost three months since 'Antifragile' was released, it's amazing," "I think NewJeans had another song 'Hype Boy' as a candidate but they can't be nominated for all three, so they put LE SSERAFIM there," "This is like cousins competing with each other, lol," "Wow, NewJeans is amazing," "This is amazing," "Well technically, LE SSERAFIM is part of Source Music, a subsidiary of HYBE, and NewJeans is under ADOR so it's not a fight between HYBE girl groups. lol"