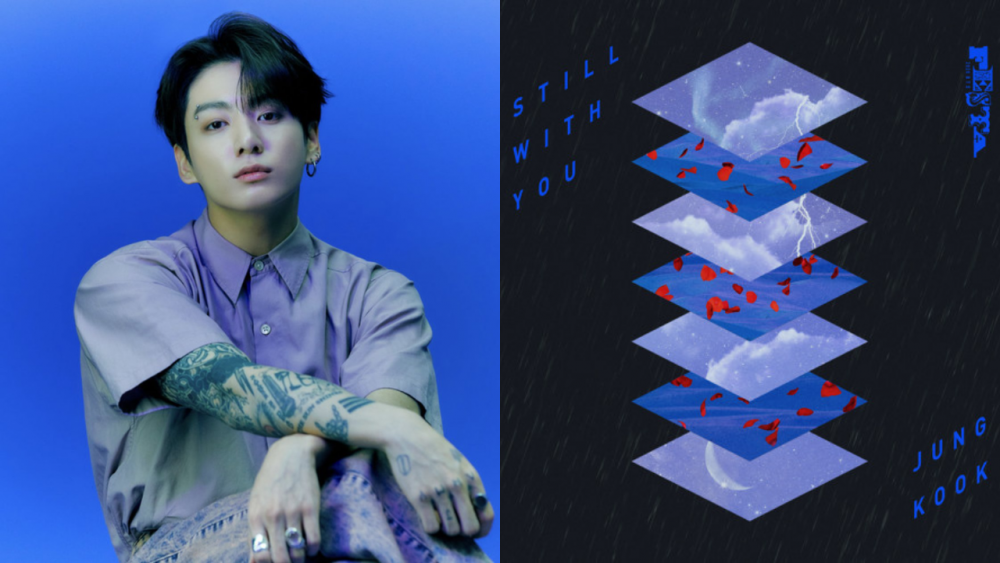 Jungkook's self-composed and produced songs are loved globally by fans, non-fans as well as idols. 'Still With You,' which was self-produced, self-composed, and sung by Jungkook, is still popular and thriving despite being released more than two years ago.

'Still With You' by Jungkook was the Most-Streamed Pop Song on SoundCloud in 2022, receiving almost 20M streams.


'Still With You' by Jungkook was also named the 'Buzziest Drop' of 2020 and the 'Longest Reign' of 2020. The track stayed in the #1 spot on SoundCloud's New & Hot Chart for two straight weeks & also received the most engagement from listeners in a single day. The song broke the record for Most Commented, and Most-Liked within 24 hours, the fastest song to reach 1M streams in 28 mins & the fastest Korean song to reach 1M likes on SoundCloud.


'Still With You' is also the Longest Charting Song by K-Pop Artist on the Top 100 Global SoundCloud.
Record breaking solo song 'Still With You' is a big hit among non-K-Pop fans & non-BTS fans. Countless K-Pop idols and singers also covered the song. It has also went viral on Tiktok numerous times. To this date, non-fans are leaving comments praising Jungkook and his voice under unofficial 'Still With You' lyrics videos.