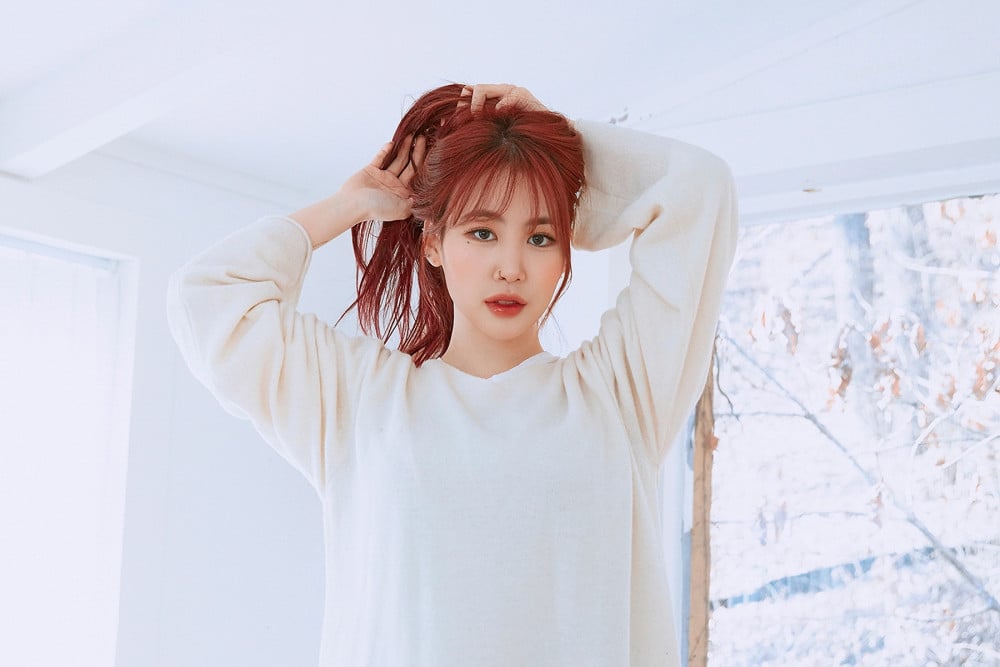 On January 6, Jamie (Park Ji Min)'s agency Warner Music Korea released a statement regarding the departure of Jamie from the company.
According to the statement released, through lengthy discussions with Jamie, both parties have come to an agreement to terminate the exclusive contract as Jamie's previously contract period expires.
The whole statement reads: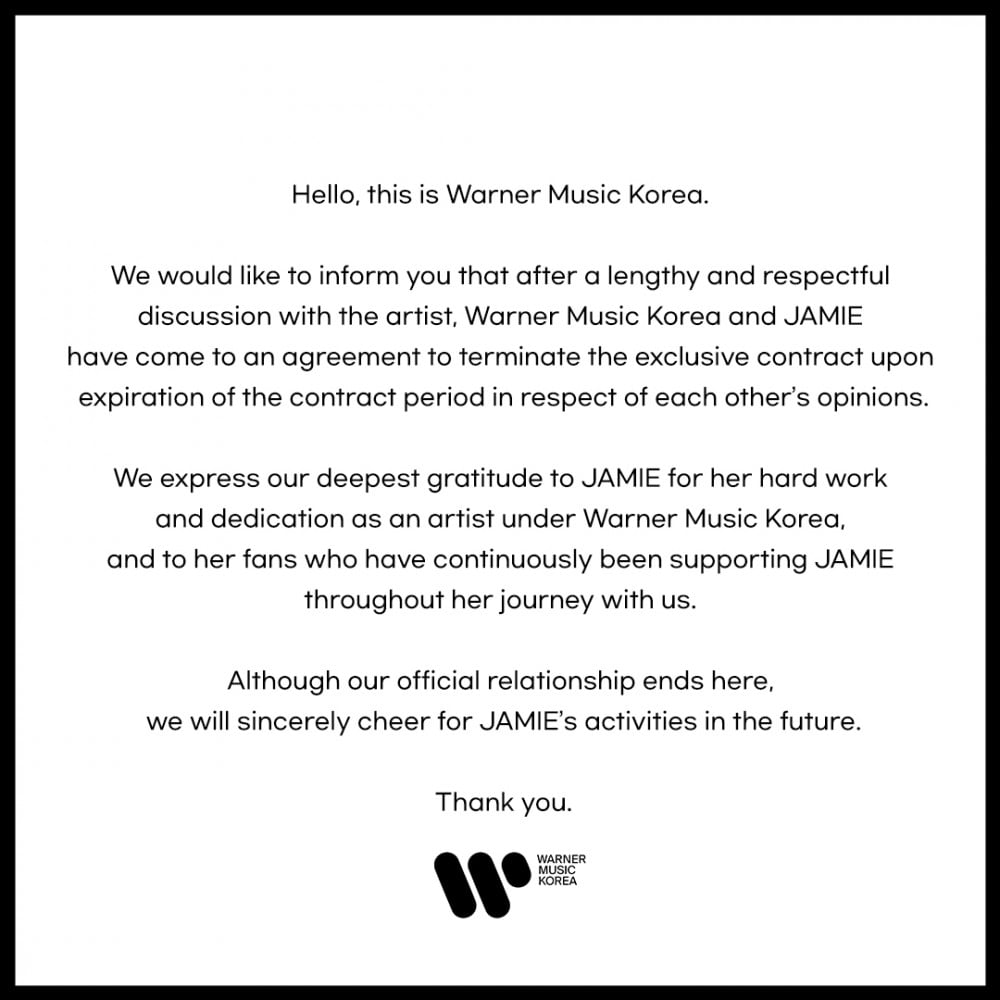 Wishing Jamie all the best in her future endeavors!