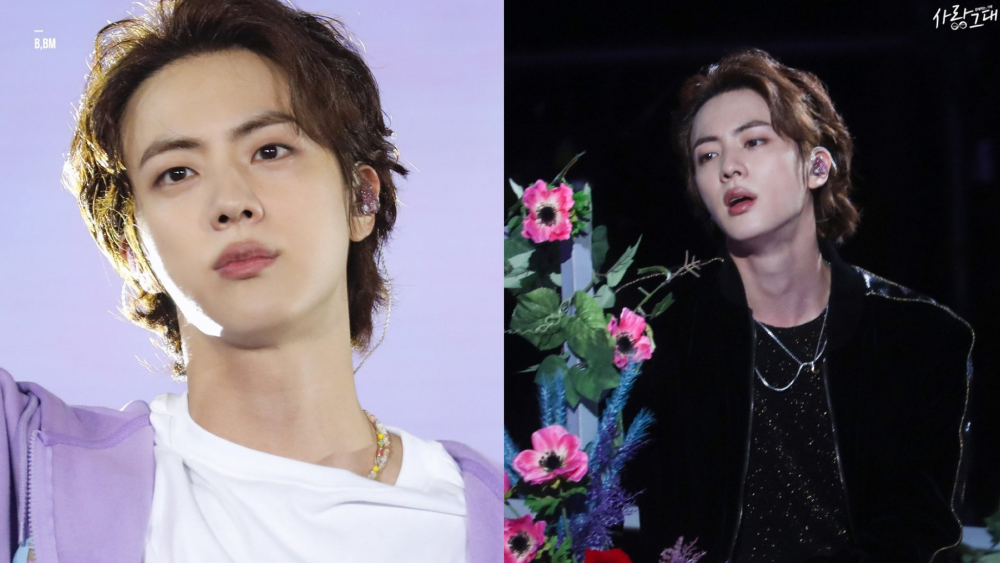 A few days ago, fans were able to see the behind-the-scenes of the Busan EXPO concert that BTS held in October 2022.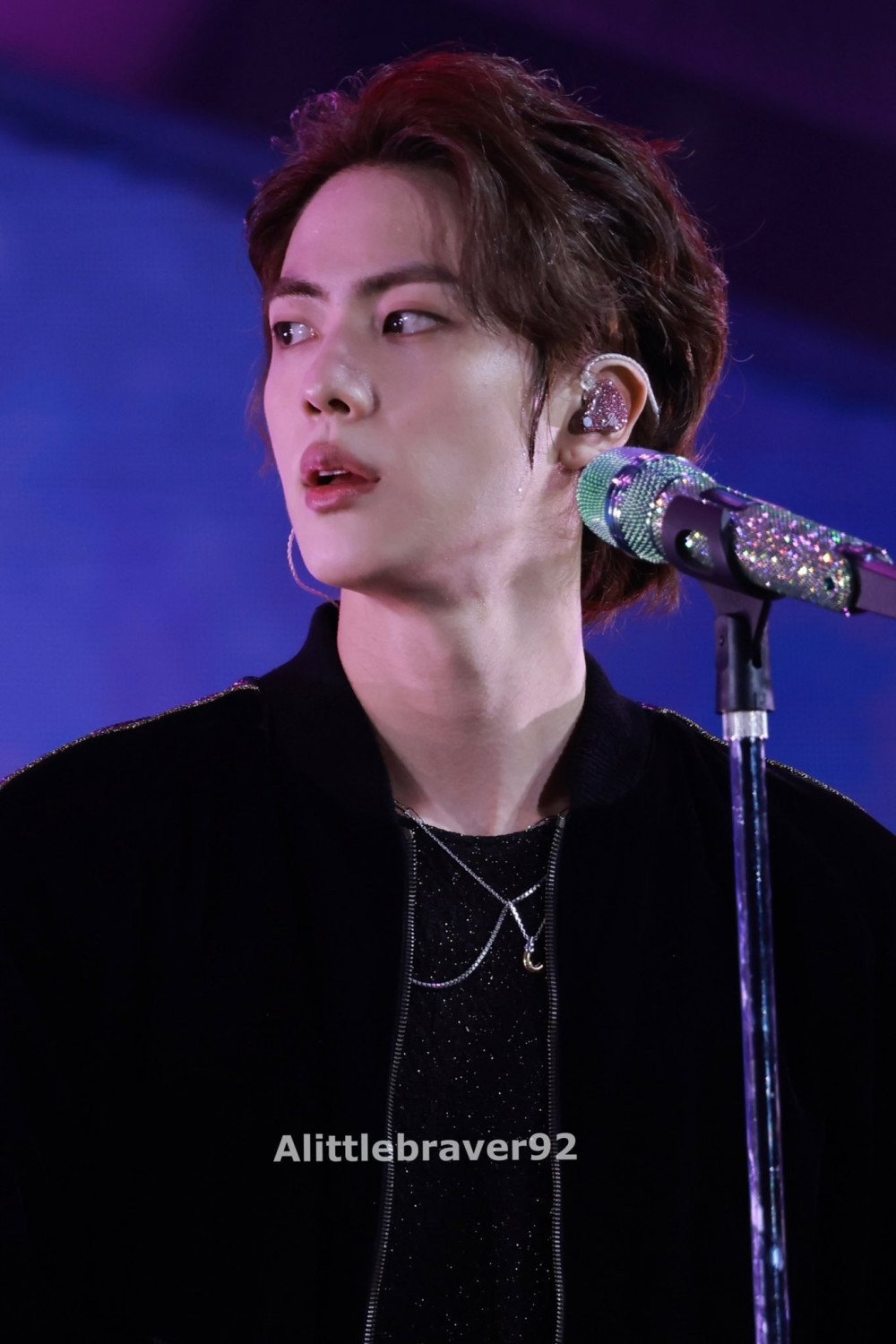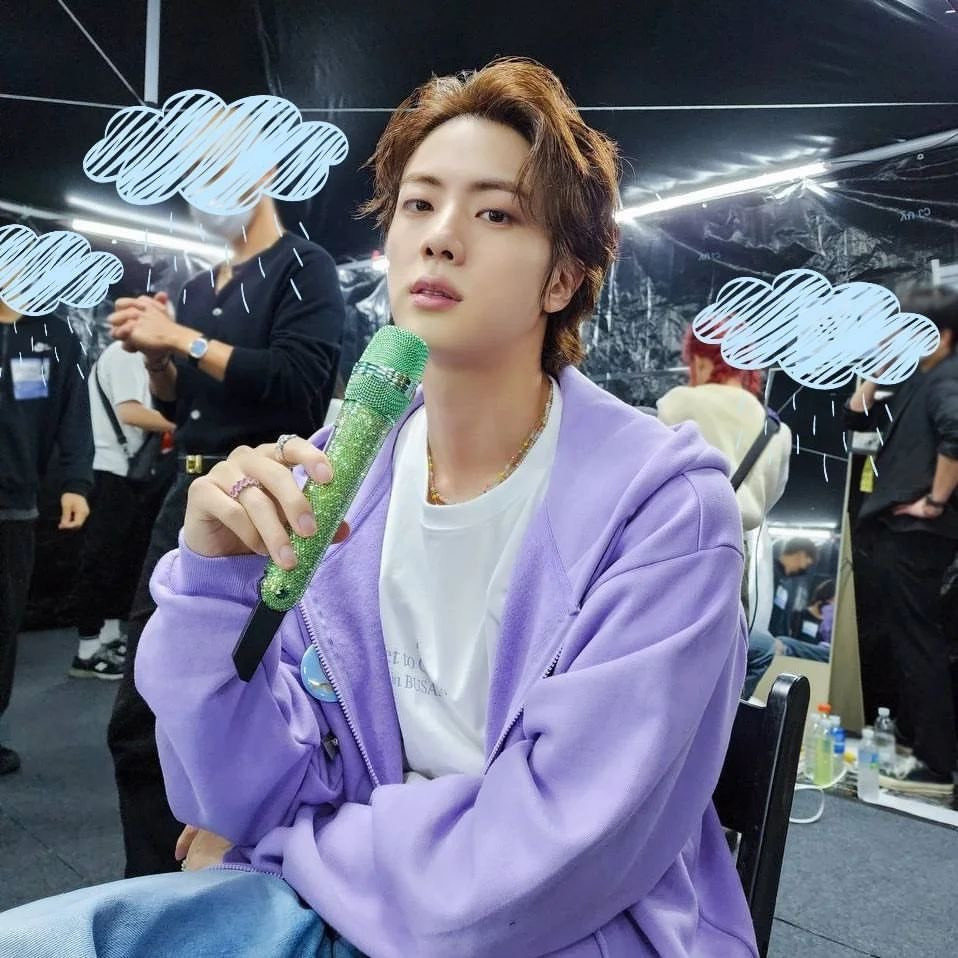 When watching the videos of Jin filming for the photobook of 'The Astronaut,' fans were very surprised to find out that Jin had epiglottis at that time and was taking IV shots in order to recover. Jin wasn't only training for the concert, but also working on his album, despite being very sick. On October 15, Jin had to perform at a very important concert, but in the behind-the-scenes video for Busan EXPO, you can see how horrible the condition of Jin's throat was. He couldn't talk without sounding sore, kept coughing, and complained that nothing was helping him to recover faster.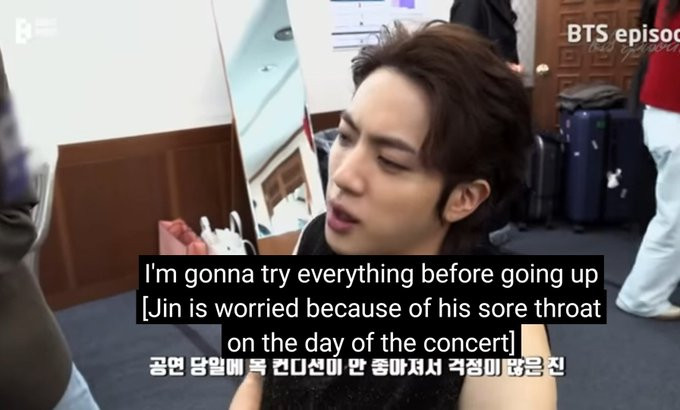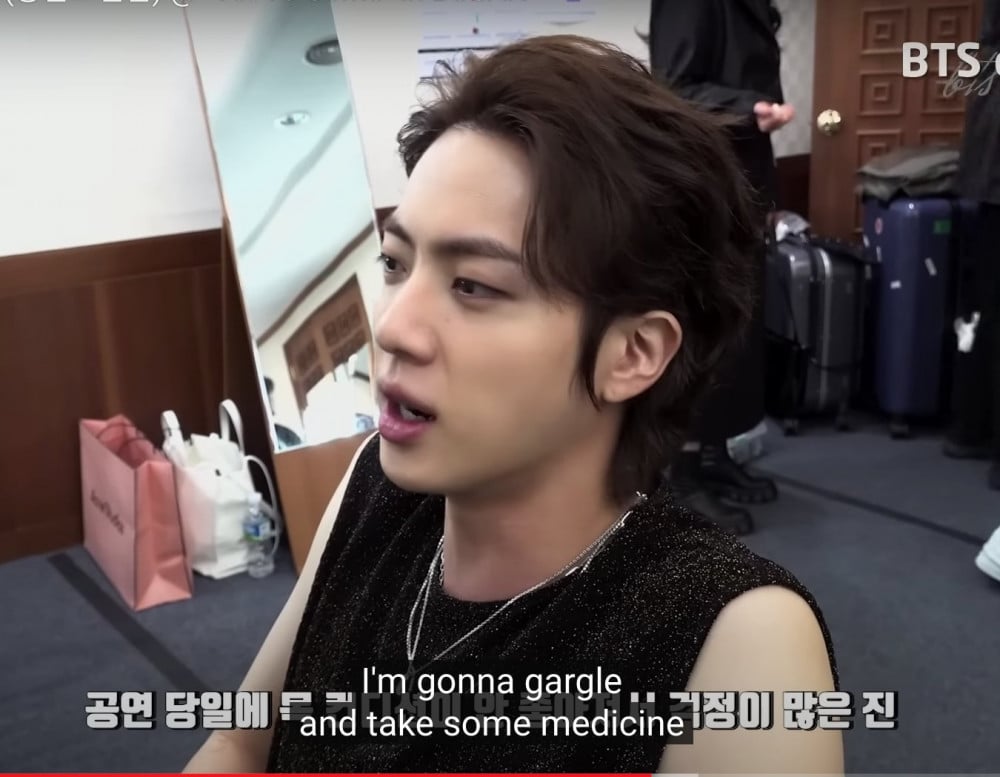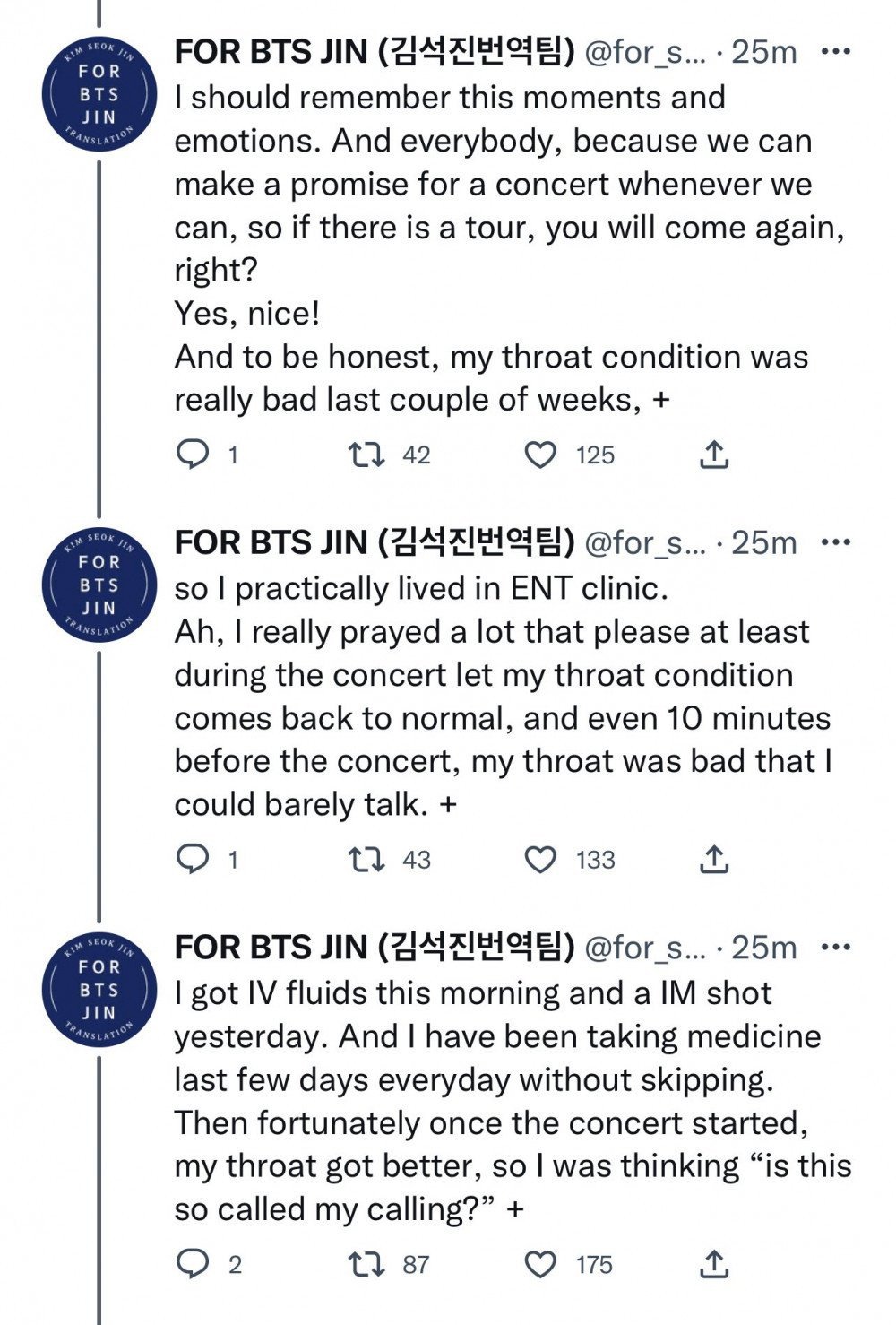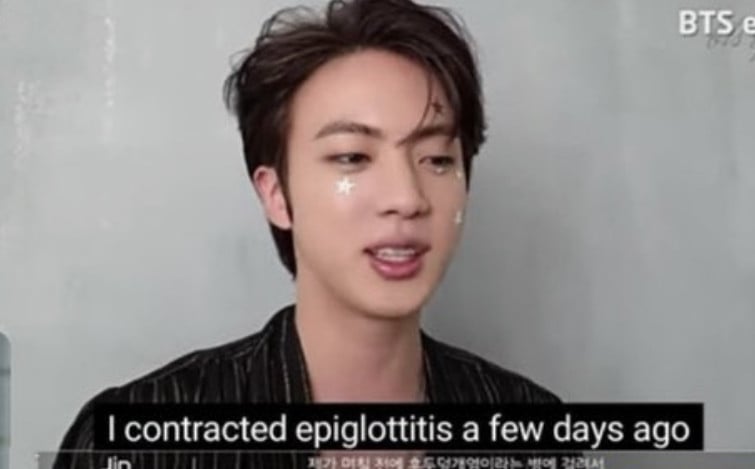 However, a miracle happened, and once he got on stage, the sickness became unnoticeable. Jin demonstrated a perfect performance. Thousands of people were saying that his vocals carried the concert. Jin is known for his insane stability, dedication, vocal strength, and range. He does the most difficult parts of all BTS songs, and no other member is capable of carrying his verses as they require the technique and range only Jin has. No one watching knew that Jin was actually very sick. Jin is the only member that has never missed any performance due to not feeling well and never let himself give anything less than 100% on stage. You can never guess that Jin is sick unless he says it himself.
The artist mentioned that not being able to grow as an artist or not being able to show the best performance for his fans are Jin's worst nightmares!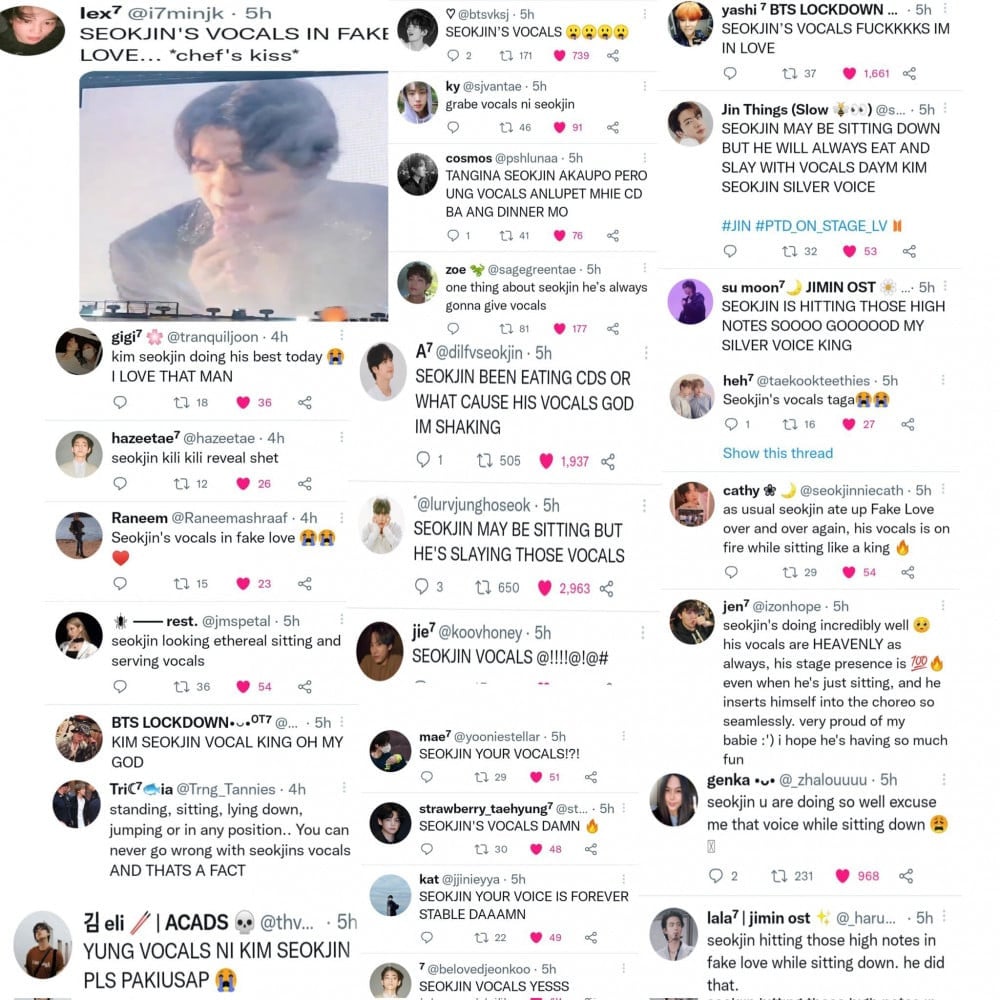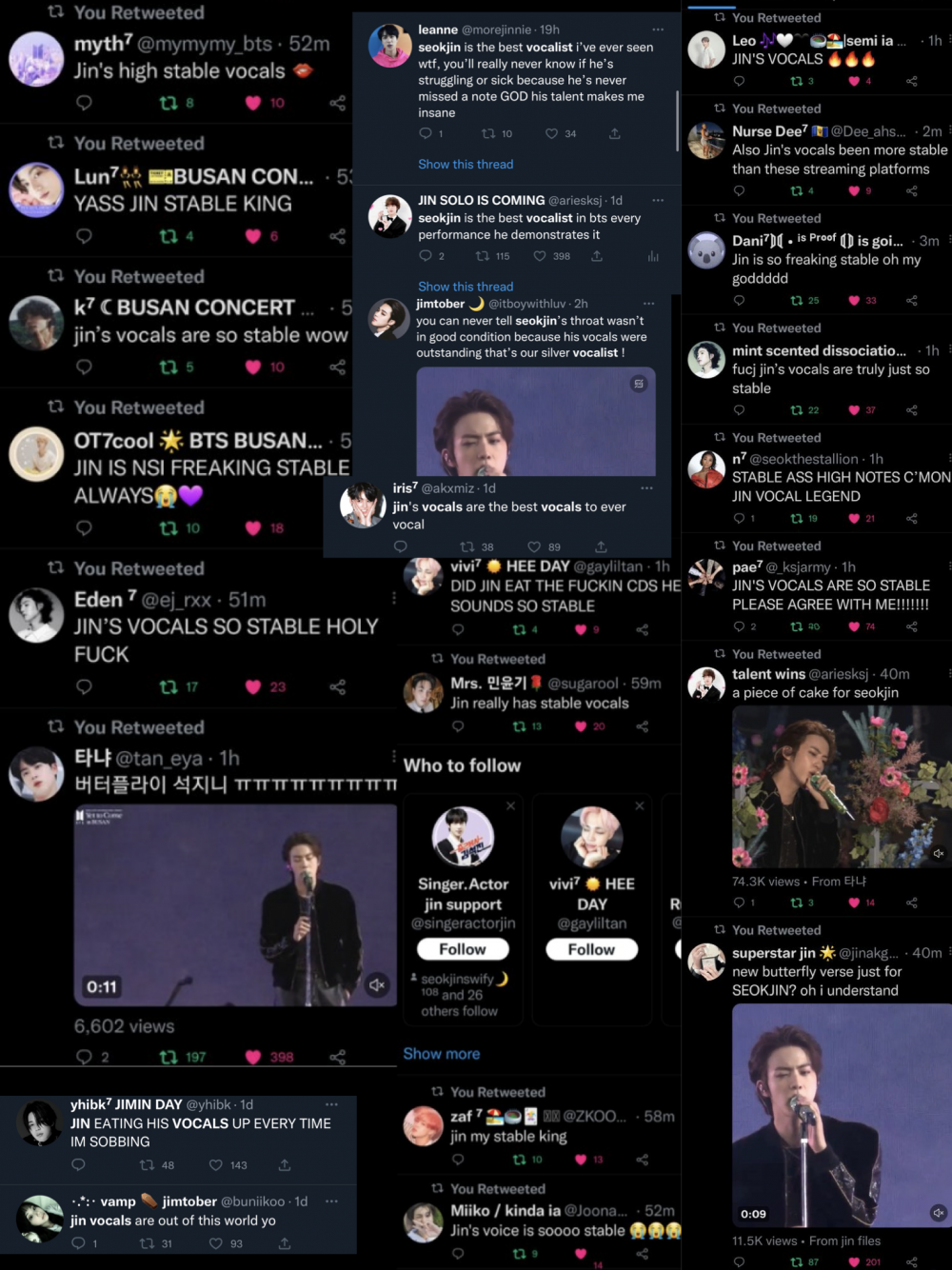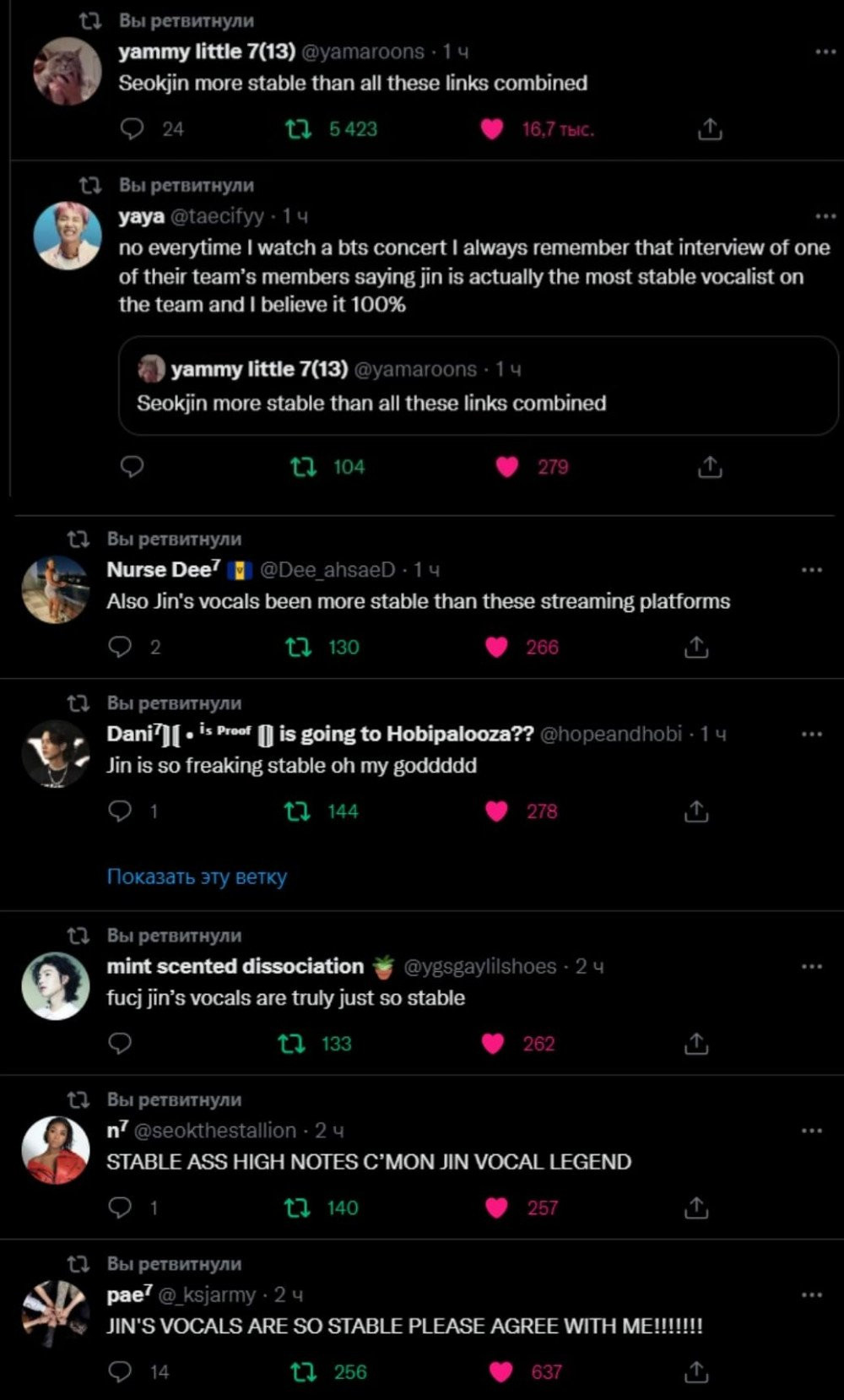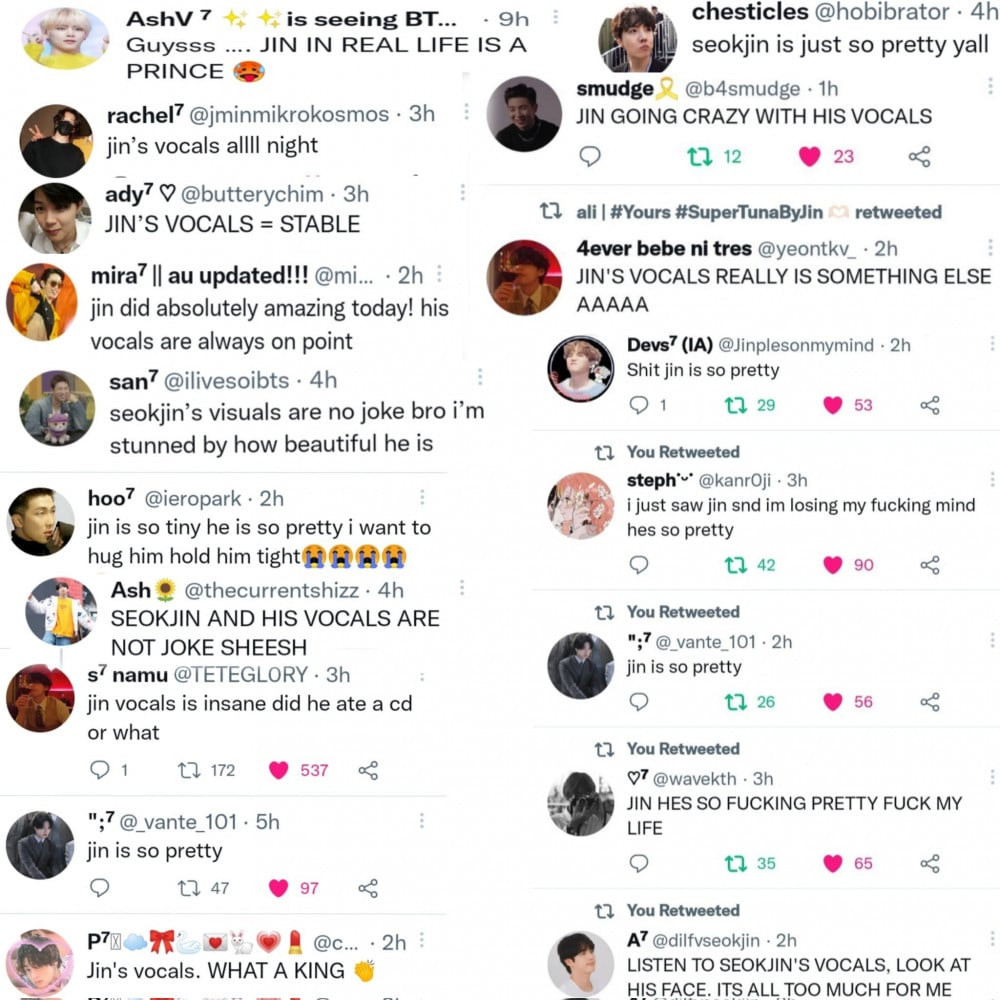 Fans were shocked by how professional and talented Jin is after seeing how bad he felt before getting on stage!