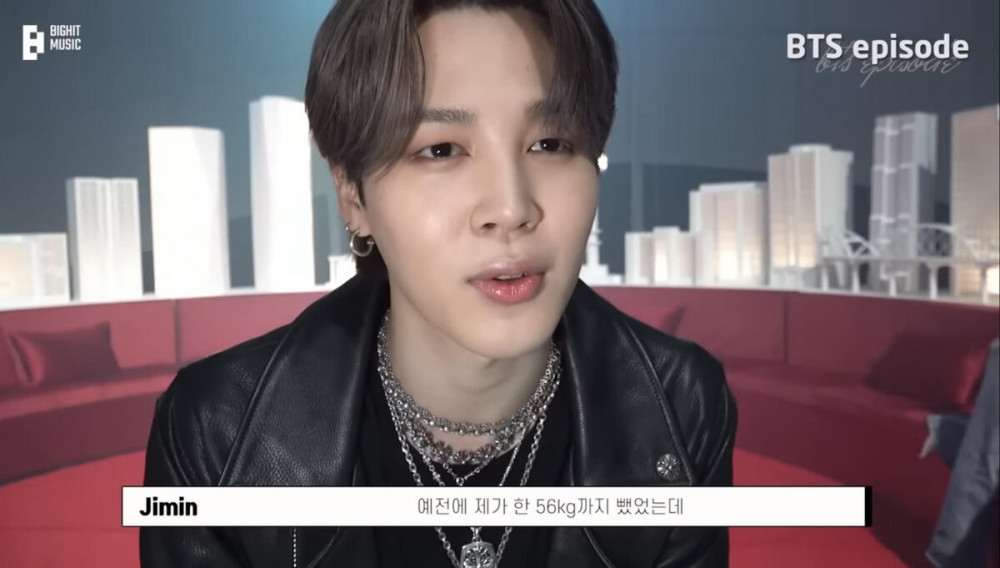 BTS's Jimin revealed that he had started to lose weight ahead of a collaboration with Big Bang's Taeyang.
In the 'BTS TV-VIBE (Feat. Jimin of BTS)' MV Shoot Sketch' released on January 28, Jimin said, "I really lost a lot of weight for the first time in long time. In the past, the most I lost, I weighed 56 kg, but this time I made it to 59 kg. I lost 6 kg."
"It was the first time I worked outside of our team, and I came with a lot of pressure. I had the sense that I was embarking on something big and I felt pressure to do well because Taeyang is so great."
Jimin, who succeeded in losing 6kg and finished filming the music video in two days said, "I'm thinking about 6 foods right now. What should I eat first. The problem with refraining from a lot of food is that my stomach gets smaller, and there are too many things I want to eat. After this filming is over, I can have fun with Youngbae hyung-nim (Taeyang), "he laughed.
However it seems Jimin hasn't had the chance to get any of those six foods as of yet. "I always finish filming with this mindset, but when I go home, it's early in the morning, so all the restaurants are closed. When I arrive home around 2:00 in the morning, only the convenience store is open, so I end up eating convenience store food. But I think it'll be okay. The convenience store food will be delicious too."
Jimin casually threw out the fact that "I really like kimchi a lot. I saw hyung-nim (Taeyang) making kimchi," and Taeyang easily replied, "We have delicious kimchi at our house." To which Jimin happily announced, "I'm going to visit Taeyang's house."