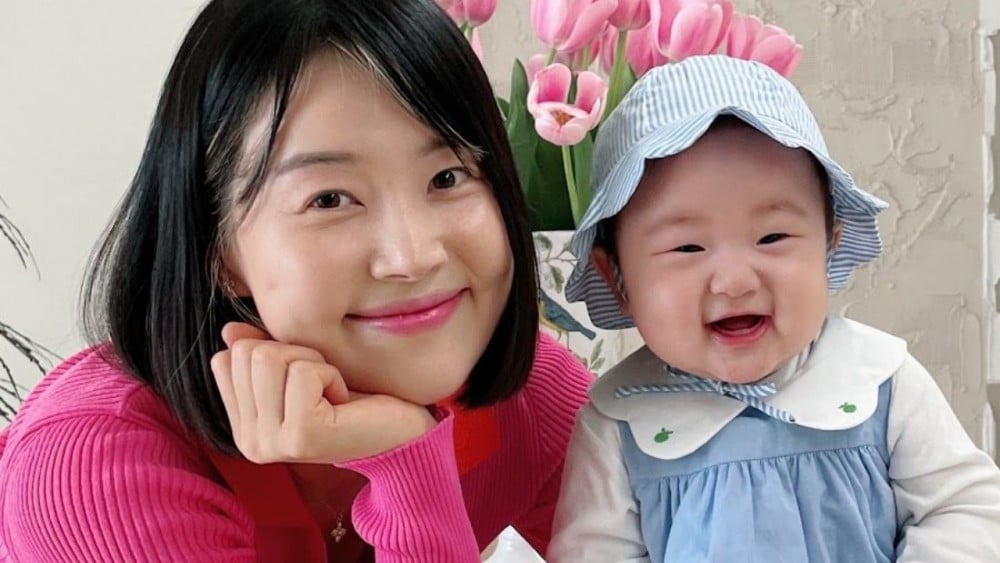 Actress Han Ji Hye opened up about her struggles as a mother.
On January 7th, Han Ji Hye shared her struggles as a mother. On her Instagram story, she wrote, "Yoon Seul is 18 months old. It's been three days since she woke up screaming in the middle of the night and would not stop crying easily. She also wants to stay in the living room once she does that. I showed her the Pororo video, finally soothed her, and tucked her back in. Last night, I could not sleep at all because she woke up crying every 30 to 40 minutes. I'm now afraid of the dark thanks to the bawling baby at night. She recently started expressing her affections, and she is very adorable but..."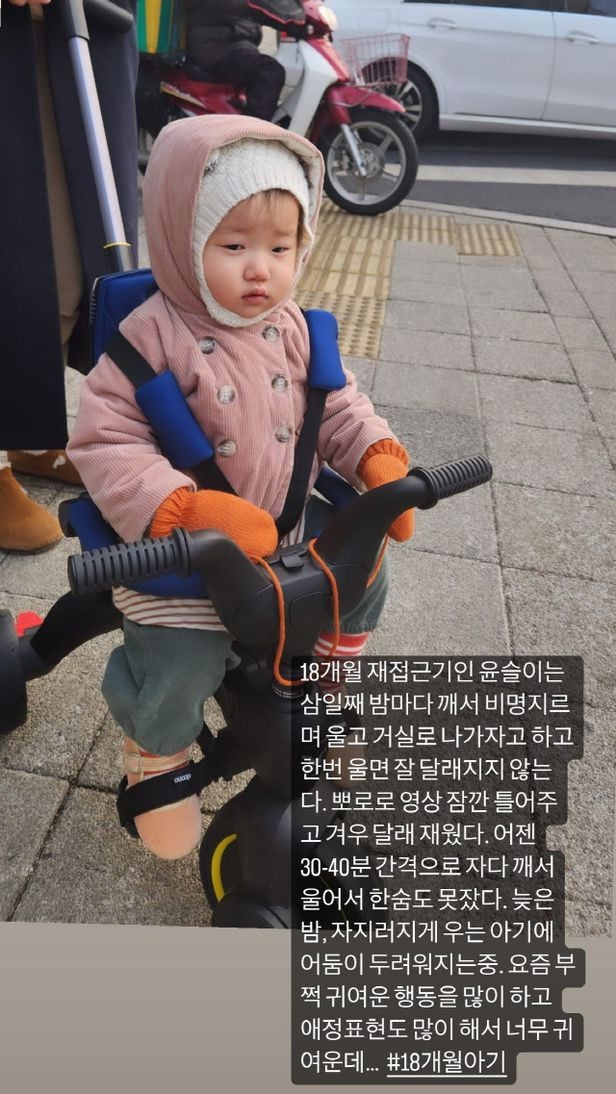 She also shared a contrasting picture of her and her daughter with the caption, "Tired looking mom and energetic Seul without sleeping."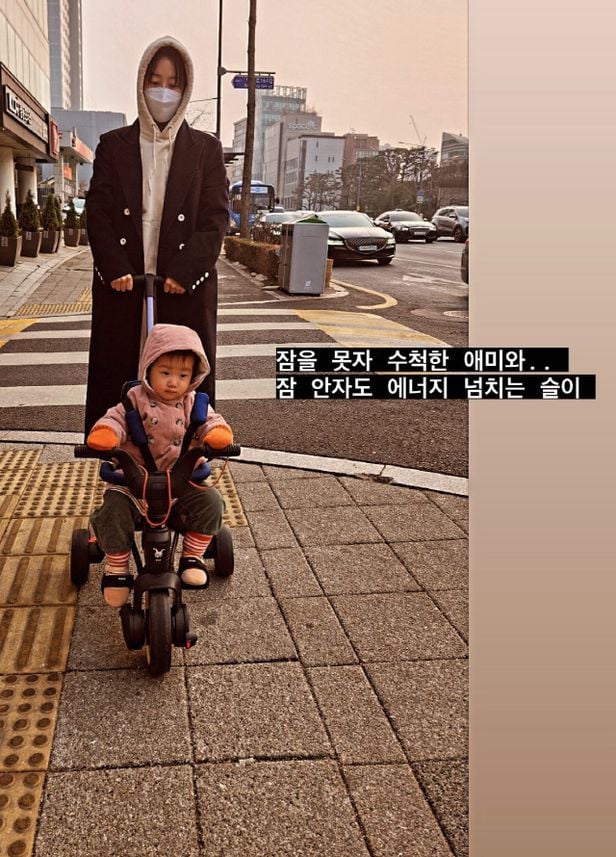 Meanwhile, Han Ji Hye married a prosecutor back in 2010 and announced her first-ever pregnancy last year, approximately 10 years after her marriage. She gave birth to her daughter on June 23rd, 2021.