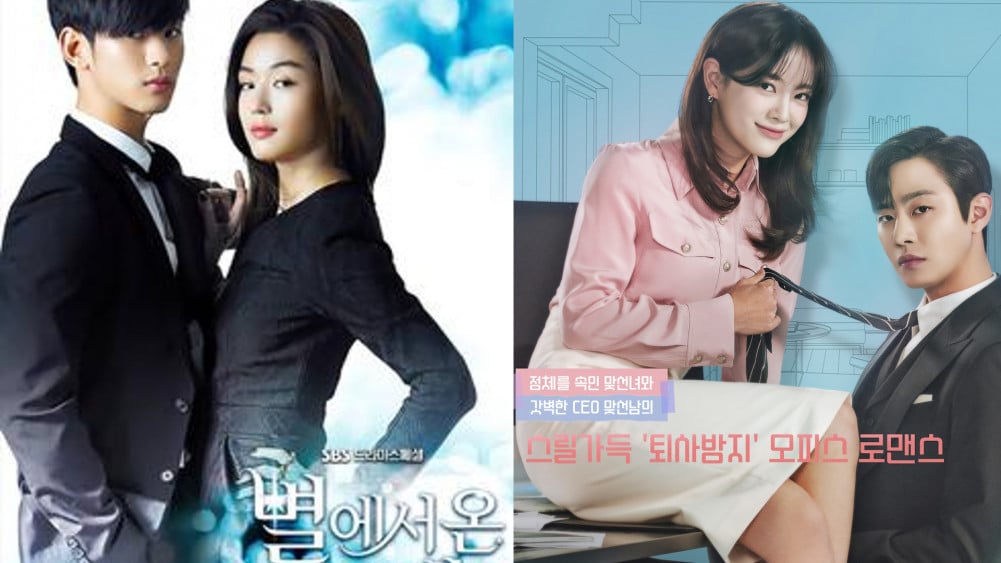 The perfect melody to capture the perfect moment, music within cinematography actually plays a big part in how we feel about a particular scene! Of course, you cannot omit just how much music makes an impact in K-dramas and completes the scene; it's a deal breaker! So here are eight of the most iconic OSTs anyone can recognize!
1. "My Destiny" by Lyn: The iconic line, with the opening sequence, is "You are my destiny" any time you hear this song, you're bound to think of the hilarious Cheon Song Yi and Manager Do!
2. "Beautiful Life" by Crush: The wonderful chorus of "Beautiful Life" caught the ears of so many; just this entire song brings a lot of serenity and peace to your inner being!
3. "That Woman" by Baek Ji Young: When your life is upturned, finding yourself in the body of the opposite gender, well, you're going to need music to calm you down, and this is the song! With Baek Ji Young's soothing vocals, this song became a staple OST song!
4. "Love, Maybe" by Melomance: Whereas many OSTs are on the slower beat, "Love, Maybe" has a more upbeat melody to it! Perfectly capturing the joy one feels upon realizing their feelings for another!
5. "I Miss You" by Kim Bum Soo: A tear-jerker drama accompanied by a heart-wrenching OST, and you're bound to find yourself bawling your eyes out. Just the voice of Kim Bum Soo brings goosebumps!
6. "She Is" by Clazziquai: For sure more on the quirky side, this OST will get you dancing on your feet! Plus, it perfectly matched Kim Sam Soon's character in the drama "My Lovely Kim Sam Soon!"
7. "Flower" by Yoon Mi Rae: A perfect winter OST; just imagine just walking along and snow begins to fall in soft white flakes, "Flower" brings such a sense of peace through Yoon Mi Rae's charming voice!
8. "Fate" by Lee Sun Hee: Although this drama aired many years ago, it still remains a classic hit. With the powerful vocals of Lee Sun Hee, this ballad encompasses so many emotions. If you haven't given this OST a listen, it's time now!
Of course, there are many iconic OSTs, and with so many new dramas coming out in 2023, I can't wait to hear what OSTs will also be released!