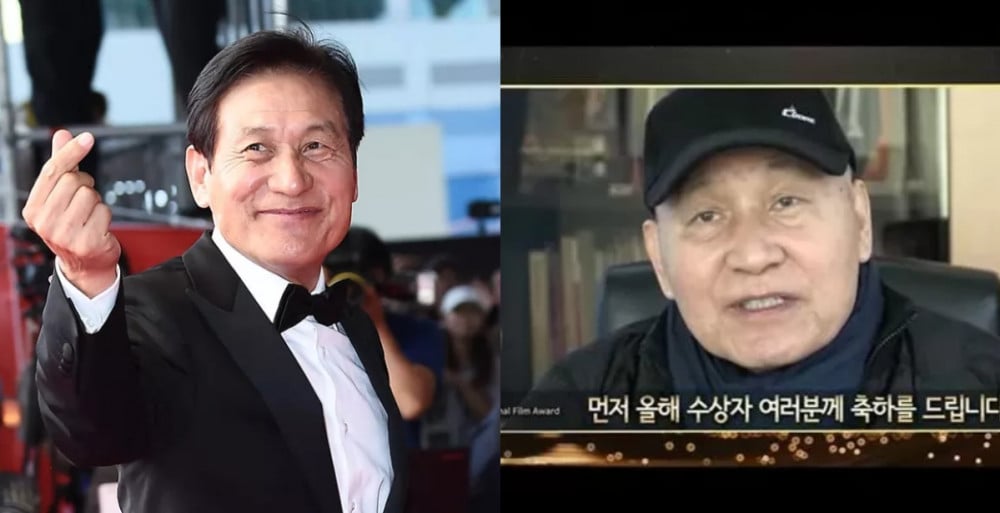 Veteran actor Ahn Sung Ki personally updated the public of his health by making a surprise appearance at the '58th Daejong Film Festival'.
On December 9 KST, the '58th Daejong Film Festival' was held at Konkuk University's The New Millennium Hall in Seoul. On this day, veteran actor Ahn Sung Ki received the Lifetime Achievement Award. Instead of attending the ceremony in person, Ahn Sung Ki made a virtual appearance through the screen. Ahn Sung Ki stated, "While living as a film actor for a long, long time, I thought I wouldn't get old and lived my life forgetting about age. Only recently did I realize that I am unable to stop time and age." He added, "Korean films are currently receiving global attention. The roots for this were planted by the sunbae filmmakers."
Ahn Sung Ki then briefly talked about his current health status. It was previously revealed in September 2022 that Ahn Sung Ki has been battling cancer for over a year. Ahn Sung Ki stated, "A lot of people worry about my health, but I'm getting a lot better. I look forward to greeting you through a new film."