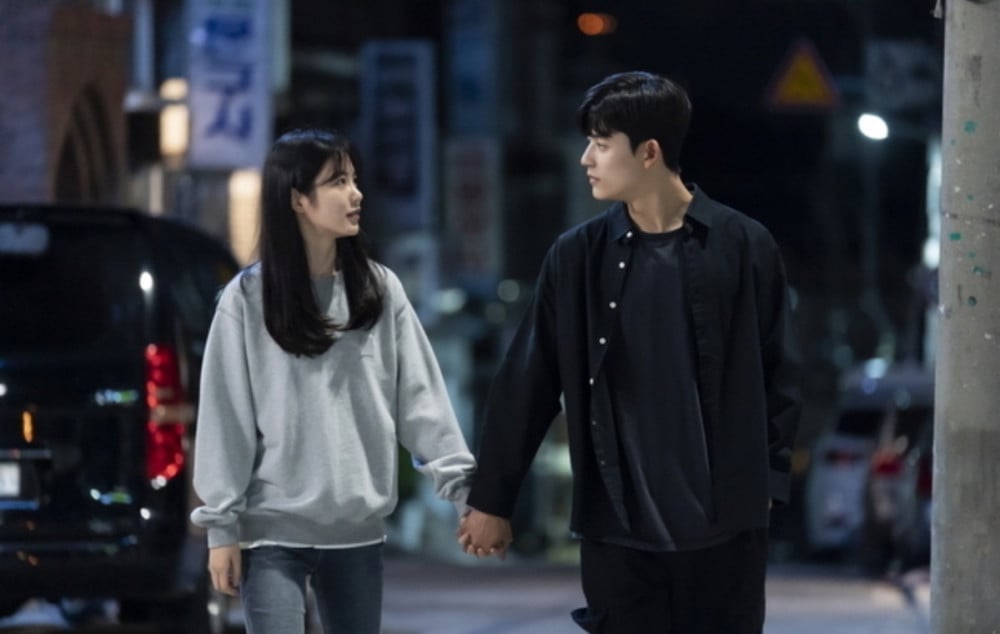 Disney Plus Korea's original series 'Third Person Revenge' hinted at more romantic scenes between Shin Ye Eun and Lomon with new still cuts.
On December 13 KST, Disney Plus Korea's series 'Third Person Revenge' revealed new still cuts of Shin Ye Eun and Lomon, drawing attention. In the first photo, Shin Ye Eun and Lomon were seen holding hands, raising anticipation for their love line in the upcoming episode. After reuniting, Ok Chan Mi (played by Shin Ye Eun) and Ji Soo Heon (played by Lomon) will be spending some alone time together to share conversations and realize the importance of each other in their lives. In another photo, Ji Soo Heon was seen smiling while looking toward Ok Chan Mi's direction, further gathering excitement for the upcoming broadcast.
The production team for 'Third Person Revenge' stated, "We captured a scene of the love line that Shin Ye Eun and Romon will finally show, framing it as a youth pictorial. The upcoming December 14 KST broadcast of episodes 11-12 will end the long journey of finding the culprit, after a series of plot twists. Please watch until the end to discover who the real culprit is."
Are you watching 'Third Person Revenge?'