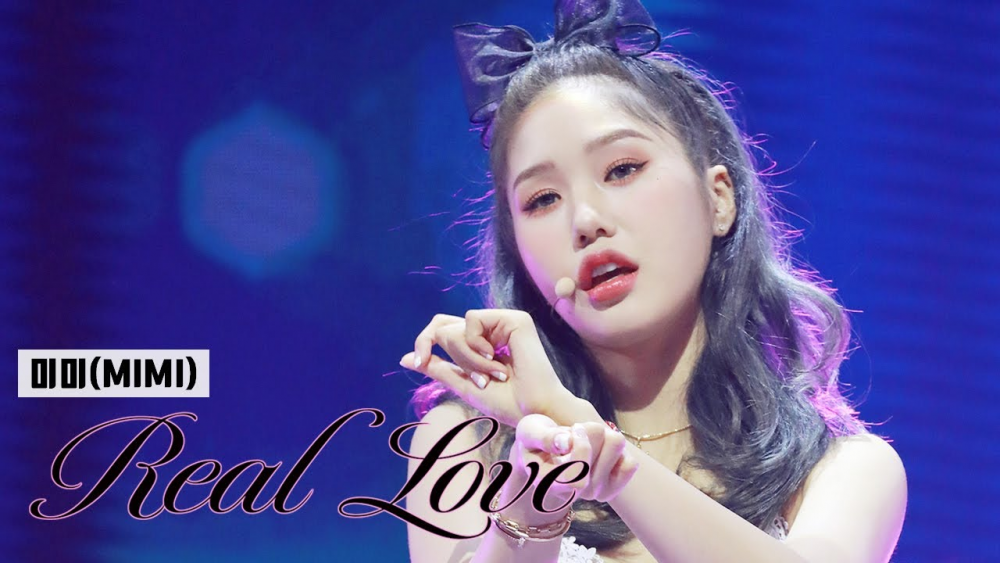 Ever since the airing of "Earth Arcade," Oh My Girl's Mimi has been at the center of attention, not only for her entertainment talent but the well-rounded personality that makes her shine! Fans of Oh My Girl, or "Miracles" already knew Mimi was born to be a star with her exceptional rapping skills, her dedication to her fans, and her funny, honest self on her YouTube Channel "MimPD," but she is now garnering more attention than ever thanks to the spotlight from the variety show "Earth Arcade."

It has been seven years since her debut, and although her recognition is a bit delayed, all is well, as she has plenty of experience as a veteran idol star to share with her fans!

Today, we'll be taking a look at some of Mimi's legendary moments throughout the years, so you can fully dive into her charm -- as an entertainer AND a rapper. By the end of this post, don't be surprised if you've completely fallen in love with her because we don't blame you! So without further ado -- let's take a look at some of Mimi's best moments!
Mimi's "Nonstop" Fancam - M Countdown
Who doesn't love Mimi's purple hair when she completely killed it while promoting "Nonstop?"
Mimi's Hilarious Jeju Dialect on "Knowing Bros"
Did you know Mimi is from Jeju Island? She showed off her unique Jeju Dialect that even made Kang Hodong startled -- who knew she would be a rising star in the variety world at this time?!
Mimi's "Remember Me" Fancam - THE SHOW
This one is especially more legendary as she unfortunately fell during the performance, but she showed that she is a true pro by recovering and completing her part right away!
Mimi covers miss A's Breathe
Mimi is a fabulous dancer, and she does her best to portray that in this special dance cover video!
MimPD Vlog - mlog Real Mihyun's World
If you're a real fan of Mimi, you already know her YouTube channel, "MimPD," is always a blast to watch. Her mukbangs are great, and she has a true love for junk food, so it definitely gets you wondering how she is that skinny!
Mim's "Twilight" Fancam - Queendom
The show that helped Oh My Girl get to where they were today... You can't miss out on Mimi's fancam on this one!
Mimi Happy Even After Saying Wrong Answer - Earth Arcade
You can see how happy Mimi is even after saying the wrong answer on this quiz game, losing their chance at tasting pad thai!
Mimi x YooA - Checkmate "Good Girl"
The donggap (same age) members of Oh My Girl paired up to show a remarkable performance on "Good Girl," and is still widely remembered today!
Mimi maybe seven years in, but she is just getting started! Her musical skills, her sense of humor, and her passion for the industry bring a lot to the table, and she was definitely one of the top rising stars in 2022. We're excited to see what other legendary moments she'll bring to the table, whether that be through music or variety shows, but one thing for sure is that she's just getting started. What is your favorite Mimi moment? Is there one that we didn't include on this list? Make sure to let us know in the comments below!