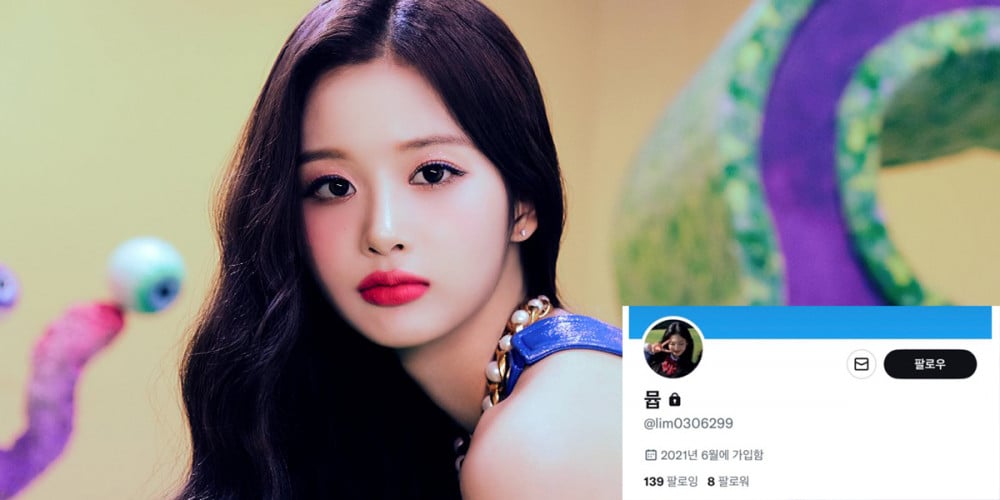 NMIXX's Sullyoon is currently the talk of the town on online K-Pop communities after rumors of an alleged "private Twitter" account surfaced on various social platforms.
According to the word going around on online communities, some believe that the account below is Sullyoon's "private Twitter" account: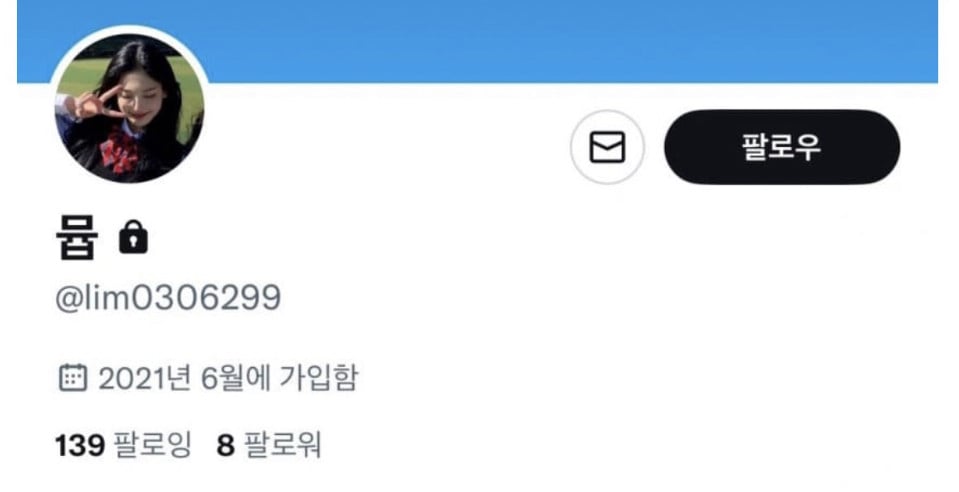 The account, whose username was changed some time ago, is said to have been "active" in the past as a fan account for YOUNITE member Kyungmun, creating more buzz among netizens.

The "evidence" currently going around that the above account belongs to Sullyoon has to do with a photo Sullyoon recently sent via Bubble.
In the photo, Sullyoon is seen dining out with friends, taking a "manner shot" before eating. The idol wrote that she held a photocard of STAYC's Isa, while one of her friends held up a photocard of her for her.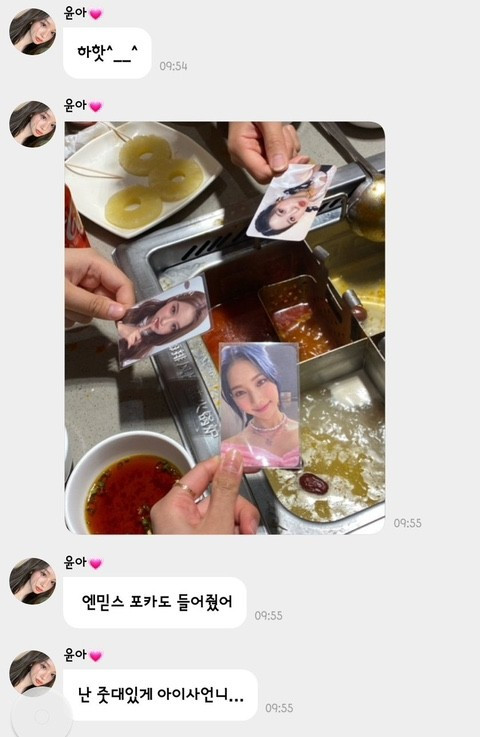 Some time after Sullyoon sent the above photo to fans via Bubble, Twitter users discovered an individual believed to be one of the friends whom Sullyoon was with during the meal.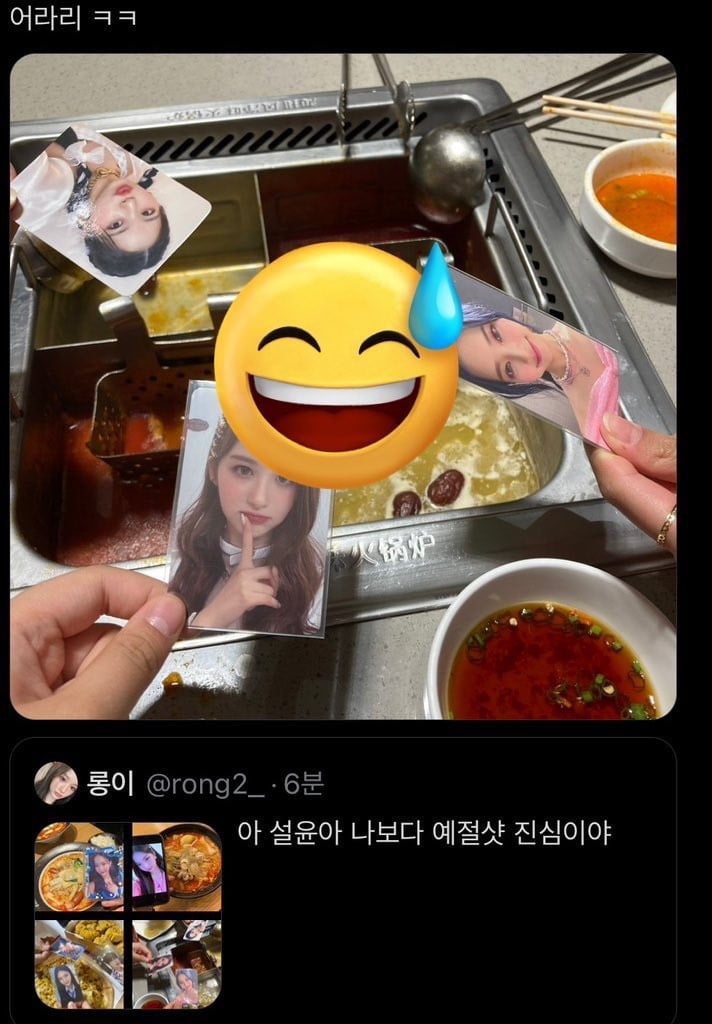 This individual, currently being referred to by netizens as "Rong", is said to have been "K-Pop stan" friends with Sullyoon since before NMIXX's debut days. Several rumors are currently circulating regarding Sullyoon's relationship with "Rong", such as that "Rong" sold numerous unreleased, signed polaroid photos of Sullyoon for a high price, or that "Rong" is exposing Sullyoon's past activities as a fan of YOUNITE's Kyungmun.
Meanwhile, "Rong" is also mutuals with the Twitter account that is believed to be Sullyoon's "private Twitter".
The same account (which had previously used a username believed to have been made up of YOUNITE member Kyungmun's birthday) was also seen sharing the following post some time in November:
"I'm gonna make even more and post them on Bubble the day before the CSAT exams..........."

Very soon afterward, Sullyoon send a photo of knitted four-leaf clovers on Bubble, writing, "Here are the ones I've made so far. Originally, I made them as good luck charms for everyone taking the CSAT, and I was going to send the photo the day before the exam keke. But I'll just show you a few of them now..."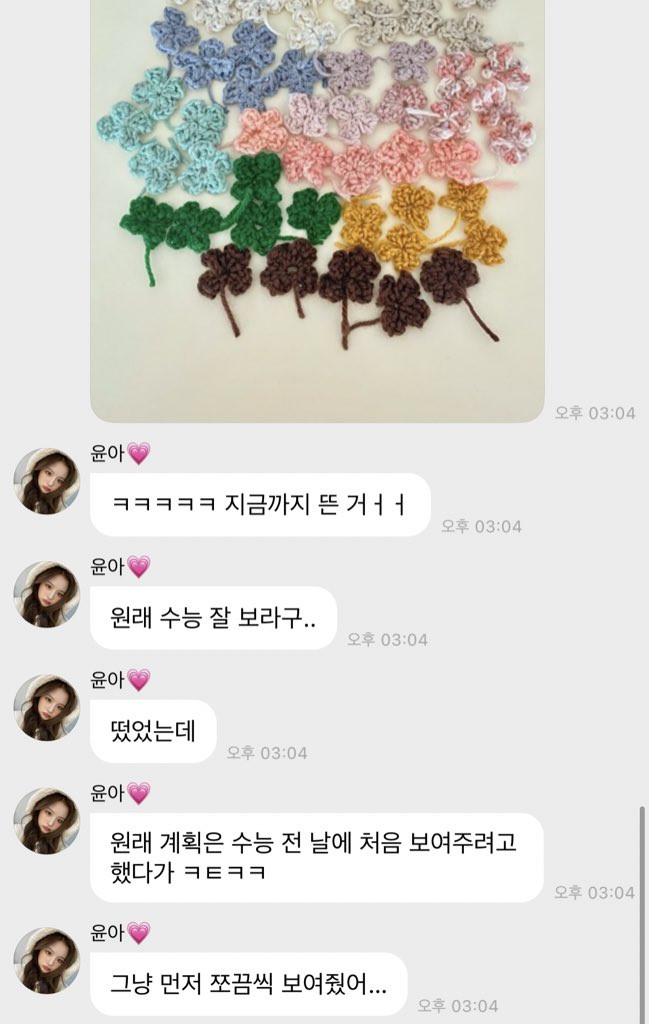 And on the day before the CSAT, Sullyoon did in fact send a photo of the four-leaf clover charms, again.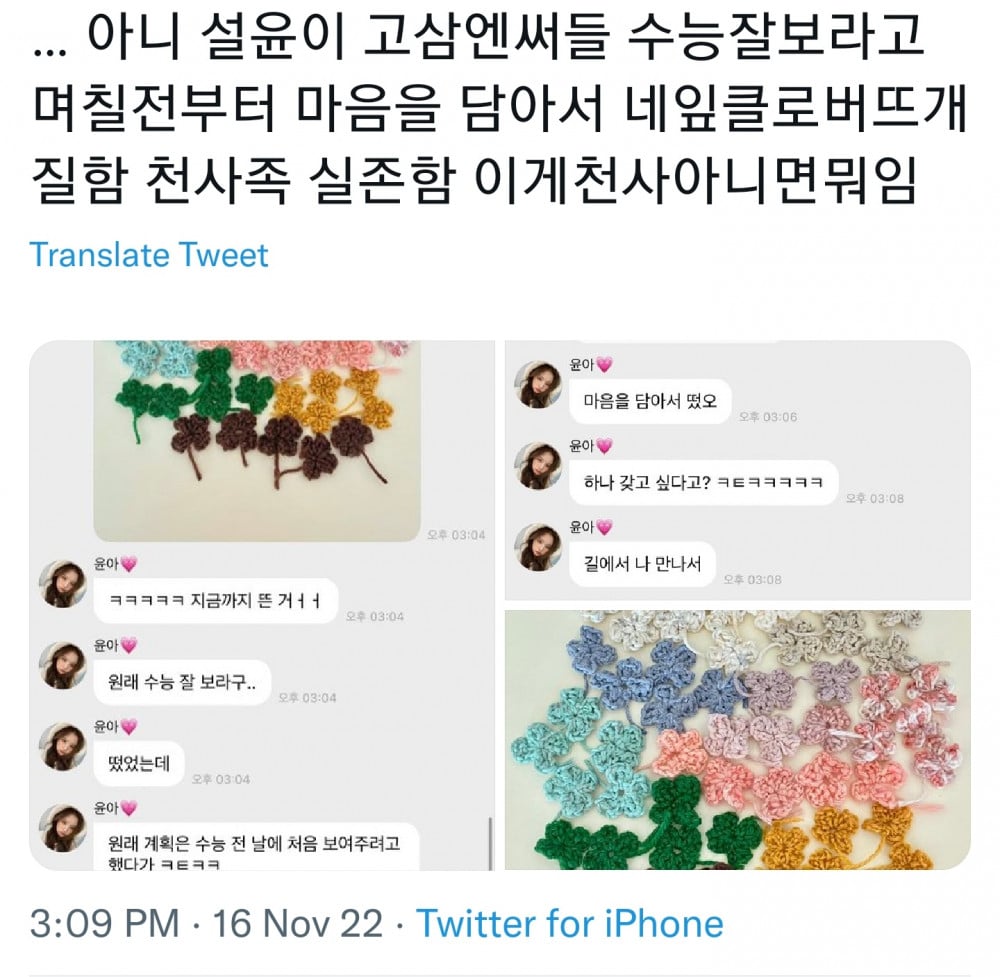 Based on the above, various other rumors have begun spreading online, such as dating rumors between Sullyoon and YOUNITE's Kyungmun.
Meanwhile, some netizens commented, "Wow, an idol who used to be a total K-Pop stan on Twitter, and one who is still active on that Twitter...", "It's not necessarily that Sullyoon did anything wrong, but the fact that she gave her those signed polaroids and Rong just sold them... that's just kind of a turn off", "Now I don't know what to believe. So did they date or not", "What happened to the mysterious charm of Big 3 agency idols...??", "As soon as I heard that Sullyoon was on Twitter some time ago, I knew something was gonna blow up", "I had no idea Sullyoon was THAT kind of mega stan...", etc.