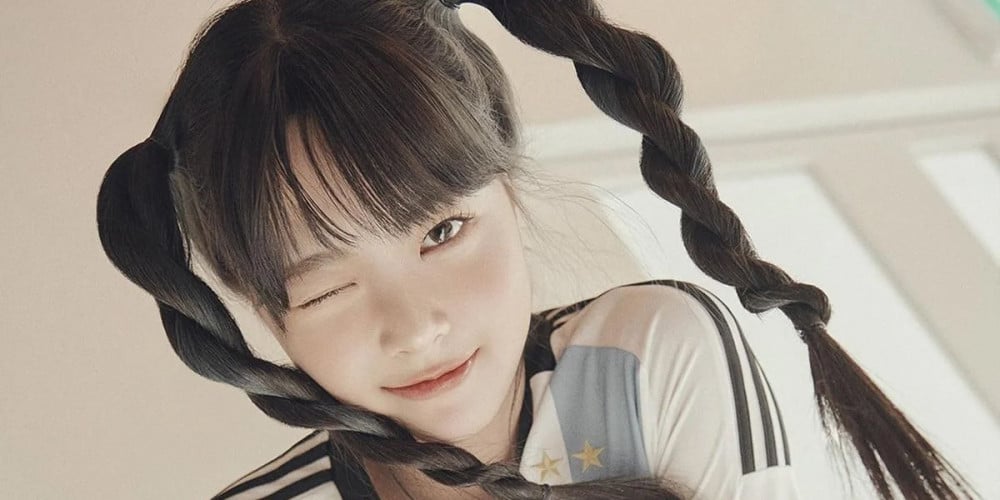 LE SSERAFIM's fearless maknae, Hong Eunchae took part in a carefree, solo pictorial for the January issue of 'Elle'.
During her interview with the magazine, the LE SSERAFIM member also opened up about what motivates her, and about her relationship with the other members of her group.
First, looking back on LE SSERAFIM's debut year, Hong Eunchae stated, "I gained a lot of confidence thanks to our comeback promotions and also due to the year-end stages. I realized that many people actually found our music and our performances good, actually worth watching."
What motivates Hong Eunchae on stage? The idol revealed, "There are times when I feel overwhelmed or tired during the preparation stage. But each time, I imagine myself on stage, pulling off every move and every sequence perfectly, and when I see that version of myself, it feels like I can really do anything. Even if I feel nervous and anxious, or worry that I might make a mistake, once I get on stage and the song comes on, I'm hit with the realization, 'This is what I've worked for'. And then confidence swells inside of me."
Finally, Eunchae described what kind of presence the members of LE SSERAFIM symbolized in her life. "The members are people who find every single thing I say and every single thing I do way too cute. Sometimes they feel like four moms, sometimes they feel like four older sisters, but it always feels like I can rely on them," the idol shared.

Check out previews of LE SSERAFIM's Hong Eunchae for the latest issue of 'Elle', below.