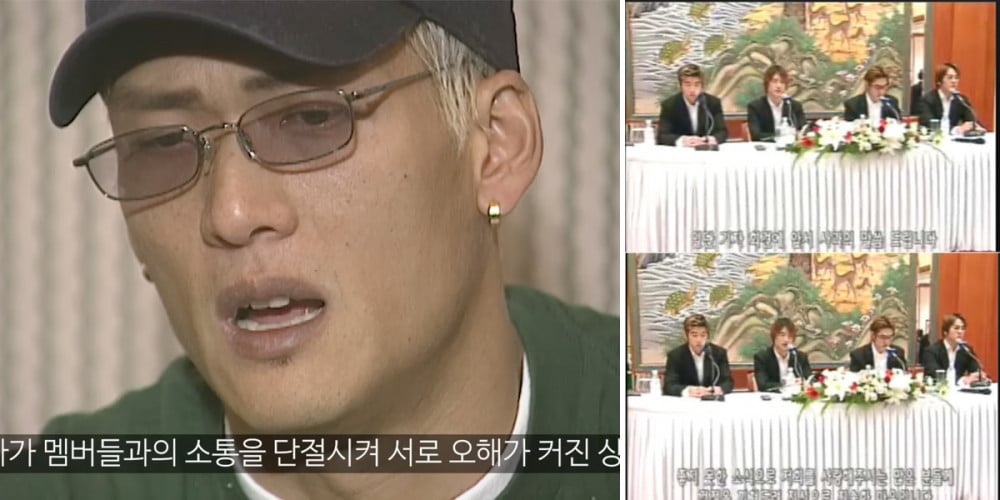 Many K-Pop idol groups experience member changes during their careers, sometimes, with fans and the public never truly knowing why such decisions were made.
In light of recent events in K-Pop, K-netizens looked back on the first time ever in the history of the Korean music industry that fans and fellow members fought back against an agency, after the agency one-sidedly decided to remove a member from the group.
The event took place in 2001, when dating rumors broke out between g.o.d's leader Park Joon Hyung and actress Han Go Eun.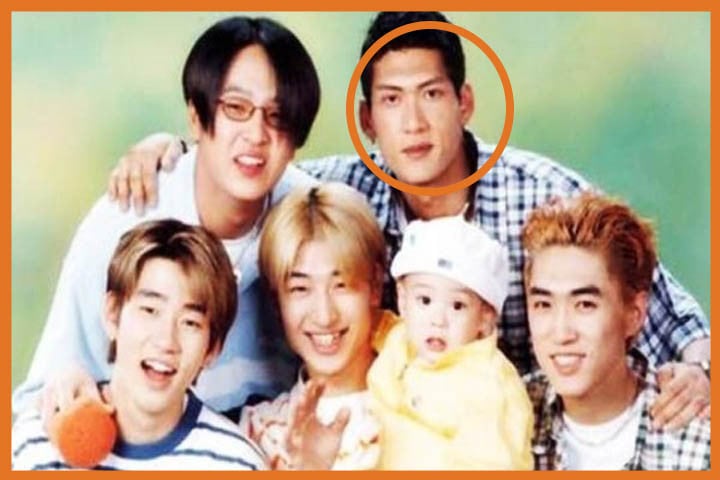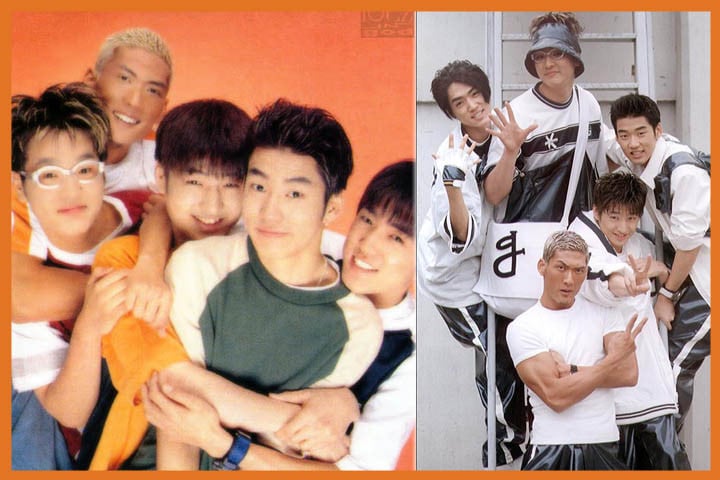 A top idol group at the time, news that Park Joon Hyung and Han Go Eun had been dating secretly became a huge headline overnight.
The morning after the dating news broke out, g.o.d's agency at the time, SidusHQ, released an official press statement saying that Park Joon Hyung had been removed from g.o.d.
The events took an even dramatic turn when it was soon revealed that the decision was made by SidusHQ without any prior notice to the members of g.o.d. It was Park Joon Hyung himself who called a press conference and described the treatment he had received from the agency, recalling through tears,
"The agency prevented me from talking to any journalists, and I wasn't allowed to talk to any of the g.o.d members. When I tried to call them, just to talk to them, no one answered. All I wanted to do was be a musician, but suddenly, people were telling me that I was hurting the reputations of my [g.o.d] dongsaengs. That was never my intention. All I did was meet the person I'm in love with. But suddenly, in all of the newspapers and in the media, I was like a criminal. I wasn't allowed to say anything to defend myself."
Park Joon Hyung's sincerity at the time left a great impression on the public, changing the public sentiment.
Meanwhile, g.o.d's fans had sprung into action immediately after the news reports emerged that Park Joon Hyung had been removed from the group. Fans dropped out of the group's official fan club in waves, raised money to advertise the "unfair removal" of Park Joon Hyung in numerous newspapers and public platforms, and demanded that SidusHQ revoke its decision.
Fans and the remaining g.o.d members also banded together to hold their own press conference, where the g.o.d members personally spoke up against SidusHQ.
The members said, "All of the members unanimously agreed that we are strongly against [Park Joon Hyung's] removal. We will not promote as a 4-member group, and we are greatly opposed to recruiting any new members. Park Joon Hyung is not only a member of g.o.d, he is our family."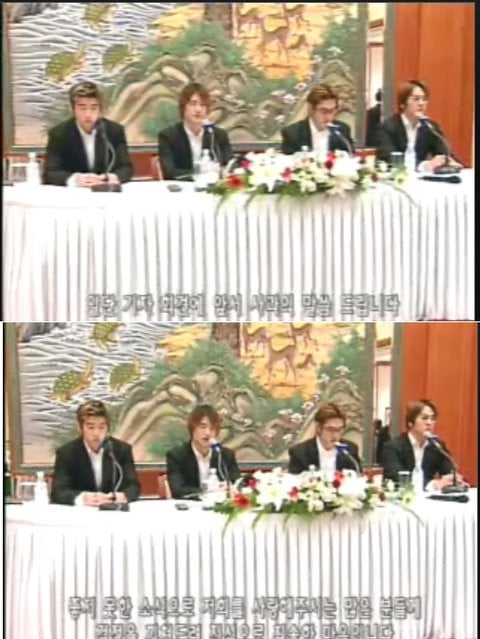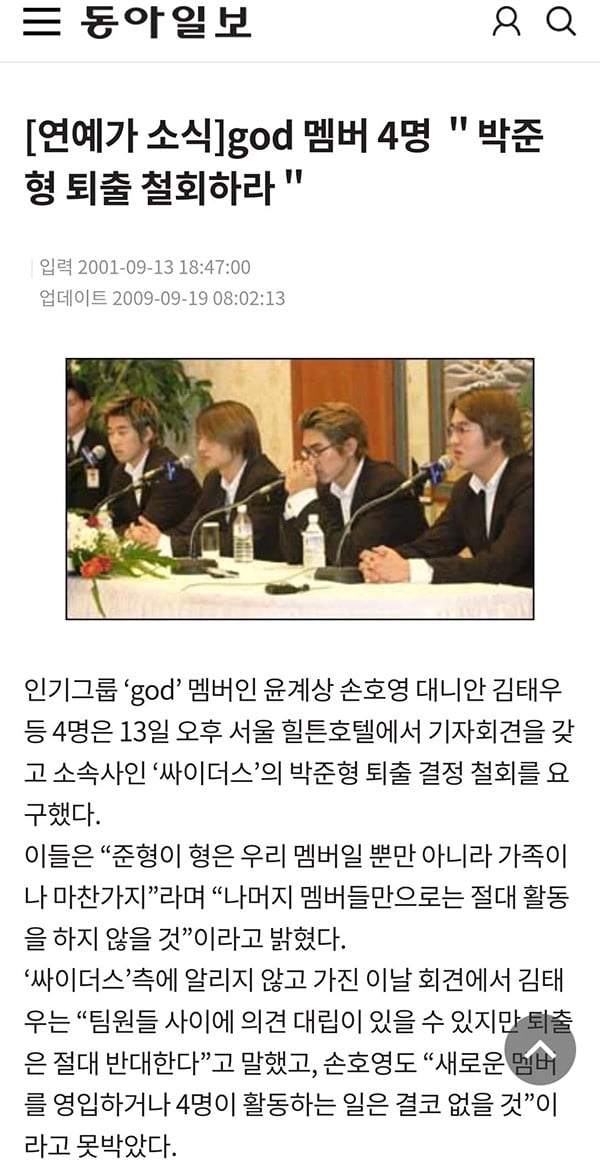 In the end, approximately 8 days after Park Joon Hyung's removal from g.o.d, SidusHQ revoked its decision and restored g.o.d to the group that many people know it as today.
Netizens commented, "The way he cried at the press conference TTTT Joon hyung TT", "Wow I didn't know something like this happened... They just dropped him overnight because he was dating??", "The members really stepped up... I'm sure the power inequality between artists and agencies was much worse back then", "I remember the fans were literally everywhere, trying to get people to sign petitions", "Removing a member just for dating, that's crazy", "I remember I cried so much during this", and more.