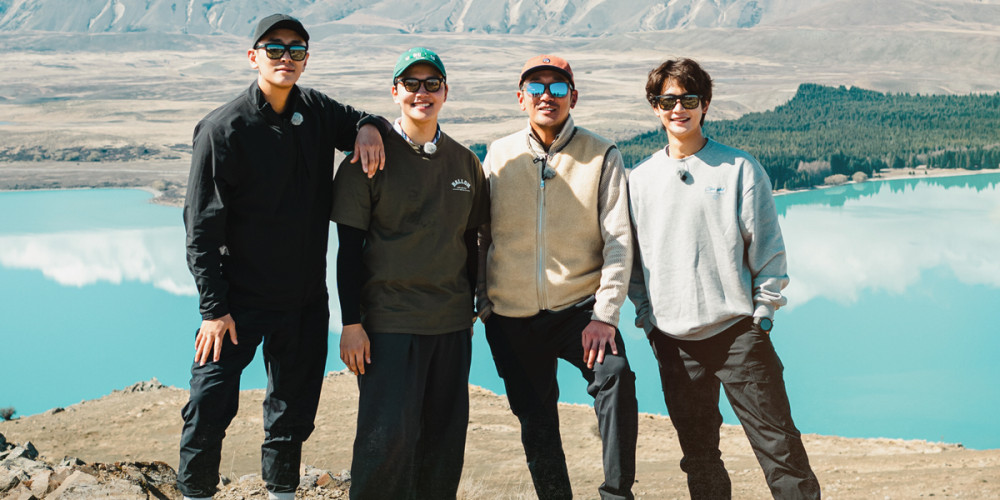 An unlikely team of backpackers have gathered together to hit the beautiful fields, plains, and mountains of New Zealand in TVING's brand new travel reality program, 'Ticketing on Two Feet'!
Coming to the streaming platform in January, 'Ticketing on Two Feet' follows four men on a mission. First, there's veteran actor Ha Jung Woo, one of the most-watched stars in Korean cinemas. He's also joined by actor Joo Ji Hoon, also known for his knack for drawing in audiences not only to the movies, but also in front of their own screens at home.
SHINee member/actor Minho is next, bringing his passionate energy, and he's also joined by maknae Yeo Jin Goo, the nation's favorite younger brother!
Every time this crew of four successfully fulfills their given missions on the roads of New Zealand, they'll earn free travel tickets, which they can give away to youths back home who've always dreamed of traveling abroad.
Look forward to the fun, unpredictable travels of Ha Jung Woo, Joo Ji Hoon, Minho, and Yeo Jin Goo in TVING's 'Ticketing on Two Feet', coming soon!