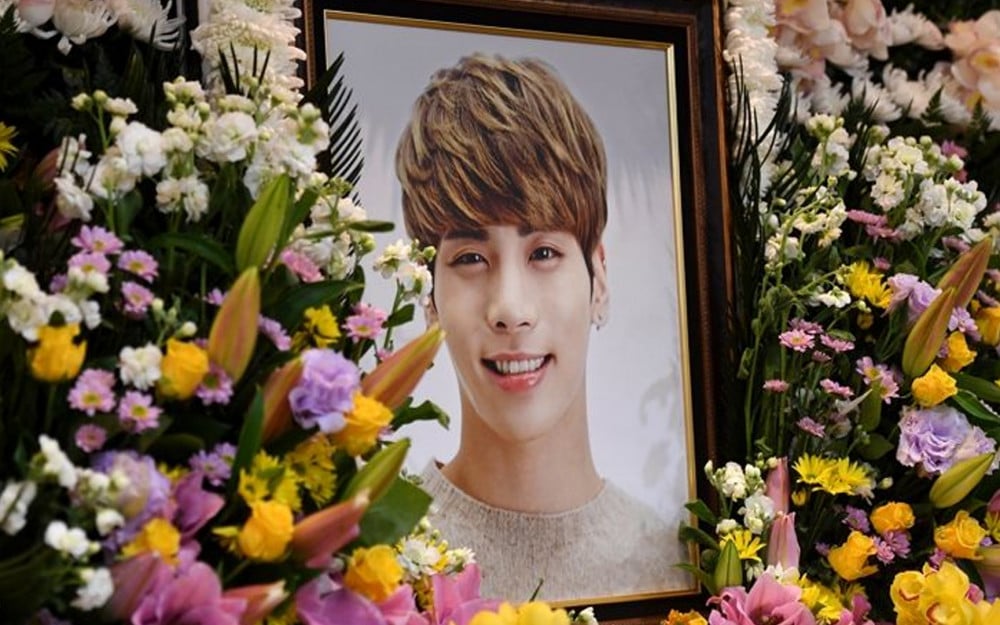 It has already been nearly five years since SHINee's Jonghyun left us on December 18, 2017.
Although five years have already nearly passed, there are still many fans who remember the talented artist and still commemorate him to this day. Many people are still saddened to have lost such a talented artist as Jonghyun, who was known for his singing and dancing skills, performances, and visuals.
Songwriter Kim Eana, who had often revealed through shows and social media posts that she is a fan of Jonghyun, also expressed her grief.
On November 18, Kim Eana wrote a lengthy post on her Instagram and expressed her heart toward Jonghyun that brought fans to tears.
She wrote, "I tend to bring up the stories of Jonghyun on air without hesitation, but from a few weeks ago, words get stuck in my throat and I realize it's around that time again; the time when I miss Jonghyun so much it pierces my heart. I was listening to 'Breathe' on the radio show and I got choked up that my voice almost changed. So I thought, let's lay out the mat and enjoy this longing with the people who are going through the same symptoms."

Kim Eana explained that she was about to cry because she played "Breathe," which was written and composed by Jonghyun, on her radio show 'Kim Eana's Starry Night.' The songwriter explained she wanted to share this longing with everyone who misses Jonghyun and shared three videos of Jonghyun's most legendary performances.
The first video was Jonghyun's live performance of "Y Si Fuera Ella," and Kim Eana explained, "This is my all-time legendary live video. I don't know how many times I watched this live performance." She praised how Jonghyun poured out his heart in every performance, and that is why it is one of the videos everyone should watch.


The next video she shared was the live performance of "Aside," which was performed during SHINee's comeback show. Kim Eana explained she watched this performance through a live broadcast, and it showed Jonghyun struggling with his In-ear device. Despite the issue, Kim Eana explained Jonghyun was able to pull off the performance perfectly.
The last video was Jonghyun's performance of "Only The Words I Love You" on the 5th episode of the 2015 'Sugar Man.' Kim Eana shared, "This is an unforgettable performance I saw right in front of my eyes." The songwriter praised Jonghyun, saying he put on a perfect performance even though the audience was right in front of him, and most artists get nervous and overwhelmed. Kim Eana said, "If I get a song request for 'Only The Words I Love You,' I play Jonghyun's version and recall this day. This video is personally more meaningful because I'm in the video swooning over (Jonghyun)."



She continued to write, "There are feelings that make you feel like you are afloat on a hot air balloon and are feeling you don't want to face straight on. That's how I felt on the night Jonghyun left. Those emotions are not easily sorted out and linger for a really long time. However, I don't think it's a bad thing to express this feeling a little more in the open. I believe there are people who also know what this feeling is - this feeling of agitated sorrow."
Kim Eana concluded by saying, "I'm not sure about how long it has been. The time related to Jonghyun feels like it remains stuck as if stuck in a vacuum space."