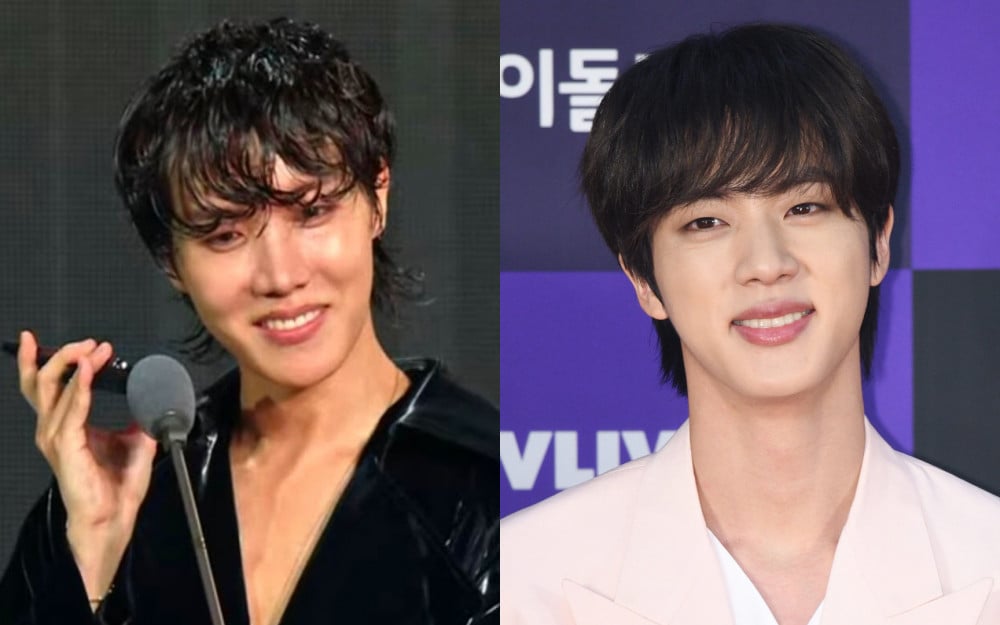 BTS set a new milestone and became the first to receive the MAMA Platinum award for winning all four Daesangs at once.
This year, BTS was given the special 'MAMA Platinum' award, a new award given to artists who have won all four Daesangs at once at MAMA. This isn't the first time that the global group won multiple Daesangs at the MAMA.
In 2019 BTS won 'Artist of the Year,' 'Album of the Year,' 'Song of the Year,' and 'Worldwide Icon of the Year.' Amazingly, they won all four of these awards three years in a row in 2019, 2020, and 2021.
Although the whole group was not able to attend, J-Hope went up on stage to receive all the awards representing the group. During the acceptance speech for the MAMA Platinum award, J-Hope made a surprise phone call to Jin.



J-Hope explained, "Our Jin Hyung said he wanted to say something so I'm going to call him." J-Hope was first worried that Jin would not pick up when he first dialed. Luckily Jin picked up enthusiastically, greeting J-Hope. Jin was surprised when J-Hope called and said, "How can you call me in the middle of your acceptance speech?"
Jin gathered his thoughts and greeted his fans. He shared, "Thank you for giving us such an honorable award. ARMYs! Thank you, and love you. Also, our members, you worked so hard. I love you guys so much."
J-Hope was about to end the call when Jin shared, "I'm not done yet," making everyone laugh. Jin continued to share, "It's getting cold. Be careful not to catch a cold, and don't get sick. Take care of your health. I won't be able to see you at official events for now, but I will bring good music later. I'll be back safely after my military service. Thank you!"
Many fans were happy and touched to hear Jin's voice at the award ceremony and expressed how grateful they felt towards both J-hope and Jin, who left a heartwarming message to fans.