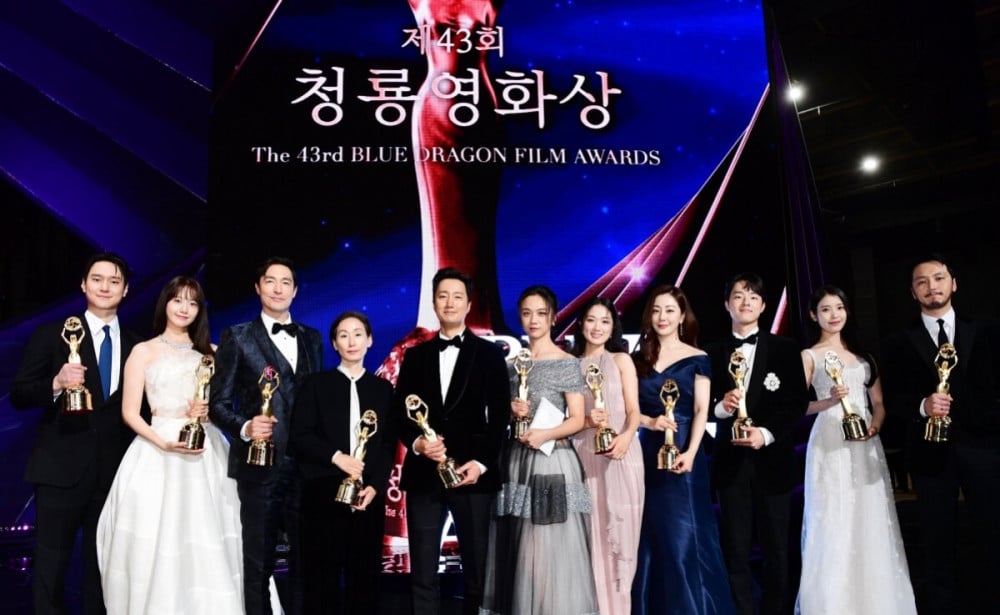 On November 25 KST, the 43rd Blue Dragon Film Awards ceremony was held at KBS Hall in Seoul. Actress Kim Hye Soo and actor Yoo Yun Suk stood on stage as the main MCs, and smoothly hosted the event.

The 'Best Film' and 'Best Director' awards went to 'Decision To Leave' (directed by Park Chan Wook). In addition, the film's starring leads Park Hae Il and Tang Wei won the 'Best Actor' and 'Best Actress' award, respectively.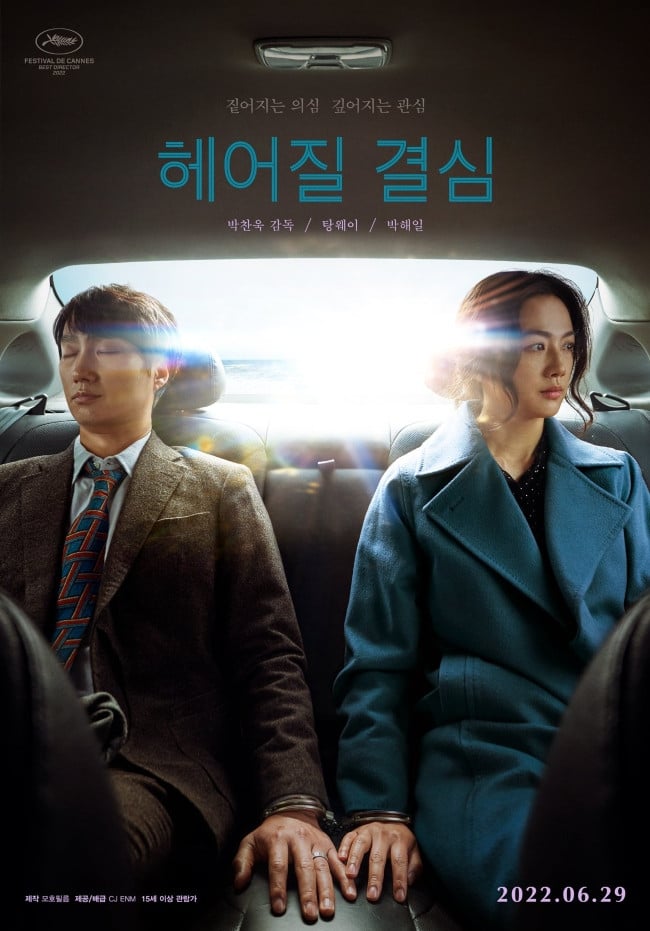 Here is Park Hae Il's winning speech for 'Best Actor':


Here is Tang Wei's winning speech for 'Best Actress':
Here are the rest of the winners from this year's Blue Dragon Film Awards!
Best Supporting Actor: Byun Yo Han - 'Hansan: Rising Dragon'
Best Supporting Actress: Oh Na Ra - 'Perhaps Love'
Best New Actor: Kim Dong Hwi - 'In Our Prime'
Best New Actress: Kim Hye Yoon - 'The Girl on a Bulldozer'
Best New Director: Lee Jung Jae - 'Hunt'
Best Screenplay: Park Chan Wook and Jeong Seo Kyeong's 'Decision to Leave'
Best Editing: Kim Sang Beom - 'Hunt'
Best Cinematography and Lighting: Lee Mo-gae - 'Hunt'
Technical Award: Huh Myung-haeng and Yoon Seong-min - 'The Roundup'
Best Art Direction: Han Ah Reum - 'Kingmaker'
Best Music: Jo Yeong Wook - 'Decision To Leave'
Chung Jung Won Best Short Film: 'Light It Up at 2 AM'
Chung Jung Won Popular Star Award: Go Kyung Pyo, Lee Ji Eun (IU), Daniel Henney, YoonA
Audience Choice Award: 'The Roundup'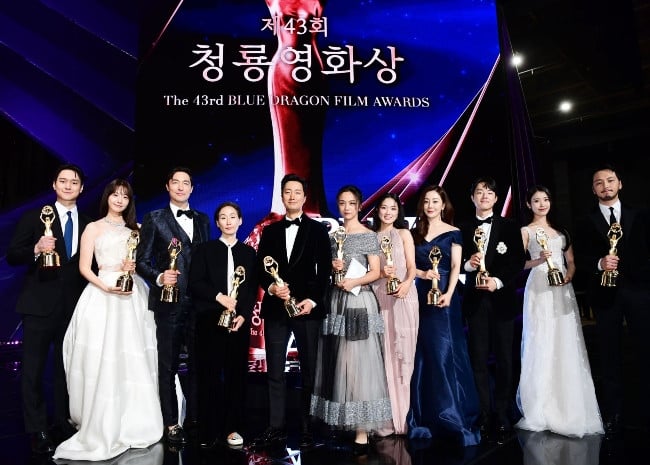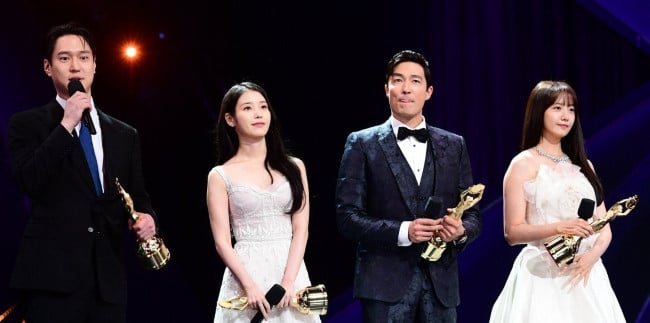 Congratulations to all the winners!