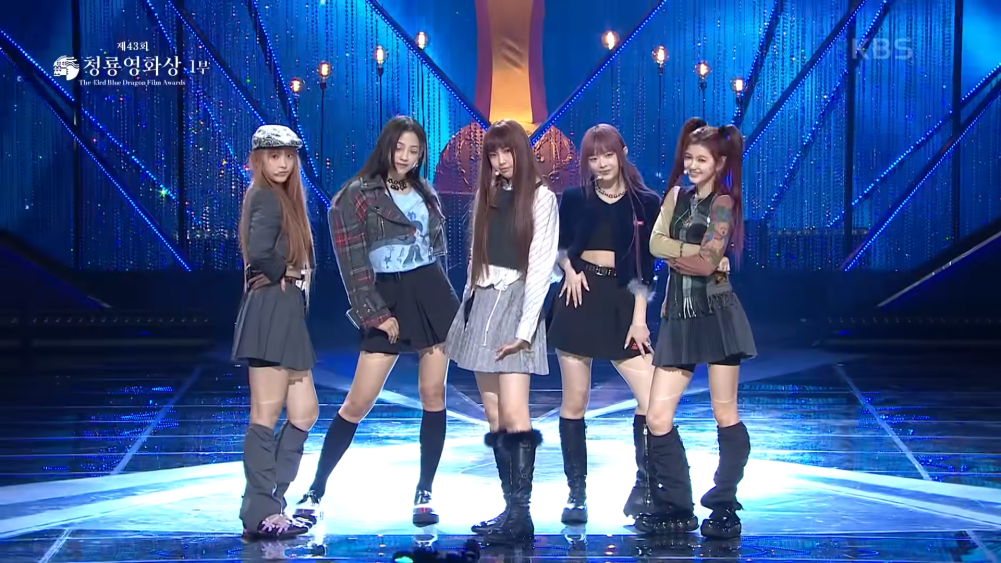 This year's 'Blue Dragon Film Awards' garnered much attention as actors and actresses were seen enjoying various performances by idols.
In the past, the 'Blue Dragon Film Awards' gained negative attention as actors and actresses attending the event were seen having stern facial expressions and looking uninterested. This year, there were various actors and actresses seen enjoying the show and dancing in their seats to the music.
Amidst the performances, the newest girl group NewJeans was at the center of attention as they received immense love from the audience. But after the award ceremony, there were various talks in online communities criticizing the girl group's stylist.
Many pointed out that NewJeans' outfits did not fit the girls and made them look drab. This isn't the first time the stylist was criticized for their poor choice in the girls' styling. The girls shocked many fans when they were seen in Japan wearing sporty street fashion in colorful jerseys. Even at that time, many fans and netizens expressed how dissatisfied they were with the girls' styling.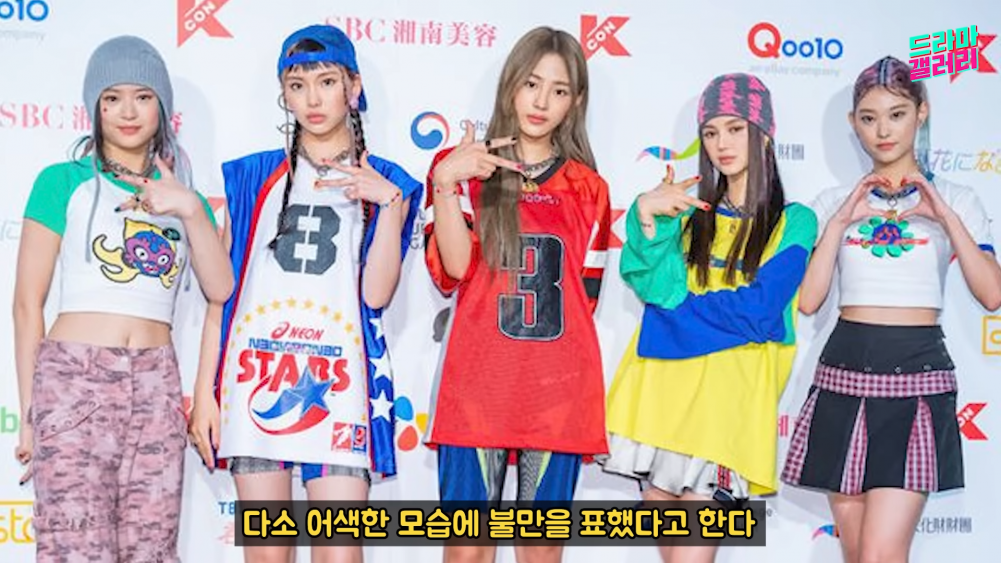 Following the highly-criticized fashion in Tokyo, NewJeans' fashion coordinator once again was at the center of more criticism with the latest outfits at the 'Blue Dragon Awards.'
According to the Dream Gallery YouTube channel, it is said that Bang Si Hyuk was disappointed with the girl group's fashion after Min Hee Jin stopped directly managing the girls' outfits and left the styling to a fashion team. And after the 'Blue Dragon Awards,' it is rumored that Bang Si Hyuk removed the stylist and hired two new stylists to manage NewJeans.