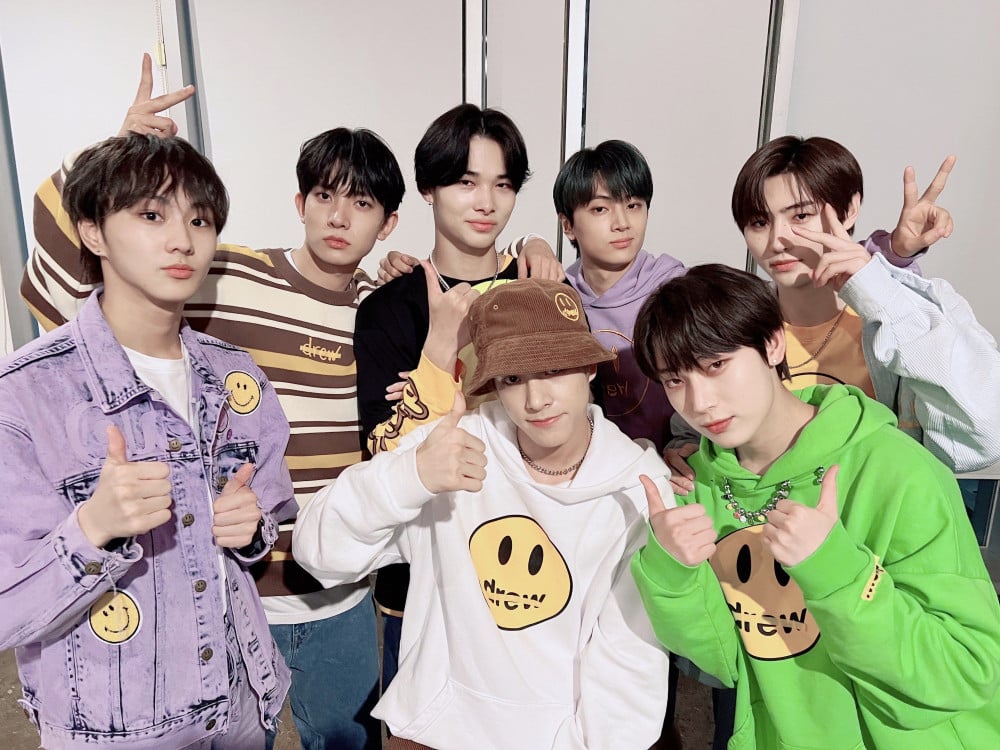 There is a misconception among K-Pop fans that 4th generation boy groups always have noisy songs. But if you take a look at the entire discography of these groups, you will see that they also have cheerful and colorful songs. Therefore, today we have compiled the cutest songs of ENHYPEN, one of the most successful boy groups of the 4th generation.
1. Polaroid Love
If you are a follower of cute K-Pop songs, it is impossible not to know "Polaroid Love." "Polaroid Love" has a special bond between ENHYPEN and their fans, as they sang this song for the first time during their fan meeting "EN-CONNECT." Released as the b-side song of the group's first repackaged album, "DIMENSION : ANSWER," "Polaroid Love" attracted great attention from outside the fandom. With nearly 150 million streams on Spotify, the song became ENHYPEN's highest-ranked song on the Melon charts.
2. Not For Sale
"Not For Sale" is the b-side song from ENHYPEN's landmark album "BORDER : CARNIVAL," which should be as popular as "Polaroid Love." "Everything in the world has a price tag, but your love is not for sale." You will feel pure love until the end while listening to the song with the sweet message it wants to give.
3. Upper Side Dreamin'
If you love to listen to "Upper Side Dreamin'," you definitely have fine taste like BTS' RM. "Upper Side Dreamin'" is the addictive song from ENHYPEN's first million-selling and also their first full album, "DIMENSION : DILEMMA." ENHYPEN has released a special Halloween performance video for the song that has been so loved by the ENGENEs and has been listened to more than 30 million times on Spotify.
4. That Feeling When (TFW)
"That Feeling When (TFW)" is the fresh song from ENHYPEN's latest million-selling mini album "MANIFESTO : DAY 1". The special performance video shot by the beach is as heartwarming as the song itself.
5. ParadoXXX Invasion
"ParadoXXX Invasion" is the most energetic song of "MANIFESTO : DAY 1". With nearly 20 million streams on Spotify, "ParadoXXX Invasion" received as much attention from fans as the title song of the album. The song also has a hilarious music video to watch.
6. 10 Months
"10 months" is the cutest song in ENHYPEN's entire discography. It is impossible not to be filled with good feelings while listening to this song, which describes completely pure feelings!
7. Let Me In
"Let Me In" is the dynamic b-side song from the group's debut album "BORDER : DAY ONE". With nearly 60 million streams on Spotify, "Let Me In" received a lot of attention from fans, and ENHYPEN released a music video with a mysterious story for the b-side song.
8. Always
"Always" is ENHYPEN's second original Japanese song released after "Forget Me Not." The song with lyrics that you can listen to for support in difficult times was used as the OST for the Japanese drama "Muchaburi! I am the President".
9. Chamber 5
"Chamber 5" may sound familiar to those who watch I-LAND. Although this song was not released in any of ENHYPEN's official albums, it is considered ENHYPEN's song among fans.